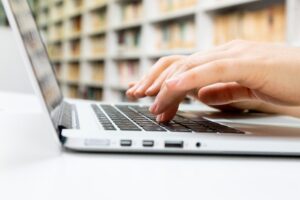 As freelancers, we've all experienced dry weeks or months and are often struggling to find work to fill in the gaps.  The wave of the dreaded Coronavirus has only pushed this drought into high gear. Many of us rely on events that include large gatherings of people, or feature people that have traveled from other countries that may have a larger amount of confirmed Coronavirus cases, so when those events are canceled, so are our paychecks.
Over the years I have tested out different side hustles, so I thought I would share the list of things I've tried.  There are really millions of weird little side jobs out there, so, no, I did not just Google that for you, I'm giving you a list of only things that I've personally tried and liked.
Too Good To Be True
First and foremost, do not bite on any "quick cash" listings.  Remember what your mom always said: If it's too good to be true, it probably is.  Remember how I said I'm only sharing personal experiences? Yeah. This is one of them.  And by "one" I mean an embarrassing number. I'm not going to list the specific listings, because I'm not here to put anyone on blast, but just remember that any job worth doing will take some work to get to the good part.  If it's easy, it's sleazy. You have my permission to use that.
Teaching
 The longer you have been working on your craft, the more you can start to call yourself "an expert in your field."  I don't say that out of vanity, it's what I was told when I started teaching without having an education degree. I landed a band director job straight out of college, and when I reminded those that hired me that I did not have an education degree, they said that was ok because I was considered "an expert in my field" and as long as I could pass a test for an emergency teaching credential, I would be good to go.  That test, by the way, is definitely the easiest academic style test I have ever taken. I easily passed. For me, that teaching job was a full-time job, not so much a side hustle. It did, however, help me land my next teaching job, which only required 20 hours p/w of my time. I got to extend my emergency credential, and this time, I was also serving as the Resident Sound Engineer of a theatre in the same city. Teaching classes those 20 hours per week gave me some financial stability, and really helped keep my own knowledge and education sharp.  That same year, I also taught piano lessons, flute lessons, and voice lessons out of my home. Currently, I am an adjunct professor at a CSU. I teach one class two days per week, and it is just a really great source of steady income.
Teching
I live near a casino, and for the past three years, I have been working as an audio technician in the showroom that brings a new live act 1-2 times per week.  I love it. I love it because I can come and go as needed, so when I'm designing a show for theatre, I don't stress. I also love working at the casino, because every week I set up a different console, or watch a different FOH engineer, and I always learn so much.  The kind of side hustle that keeps you learning is definitely the best kind.
Online
There are many online job opportunities, but the one that I tried and really liked was rev.com.  This is a transcription service, so being able to type quickly and accurately is key.  Bonus for having great ears, because some of the files you are transcribing are really poor audio quality.  You choose how often you work, but once you've chosen a project, you have a time limit in which it needs to be completed.  There are resources that help you out, so if you get stuck on an impossible sentence, you basically just send up a flare, and help is on the way.  As I said, good things don't come easy, so there is a bit of a ramp-up to this job. You have to pass a typing test, and then you have to take several jobs that will only make you a few dollars each but will also only take 10-15 minutes to type.  Once you've earned your keep, you can start choosing jobs that will bring you more like $50-75 and (if you're pretty decent) should only take 1-2 hours to type. Best of all, no face mask or Clorox wipes needed!
Whatever your side hustle, remember that it should stay on the side, so don't pick up something that makes you buy a bunch of new equipment or requires a ridiculous amount of time.  Do try to find something that's fun, keeps you learning, and most importantly, brings the $$$! Cheers and Happy Hustling!
---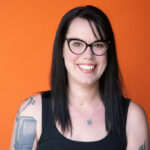 Elisabeth Weidner is a freelance Sound Designer/Composer and Audio/Video Technician based on the Central Coast of California. She holds a degree in Commercial Music from Florida State University and has been working professionally in the live sound industry for over 15 years.
Prior to being a full time freelancer, she served as Sound Director/Resident Sound Designer/Composer for PCPA-Pacific Conservatory Theatre from 2009-2019. While in residency, she also served as Faculty for PCPA's Technical Theatre Conservatory. Elisabeth sits on the USITT Sound Commission jury for Current Practices and Research in Sound paper/article submissions and is a proud member of ASCAP and the TSDCA. www.elisabethanneweidner.com