Dear Ripley,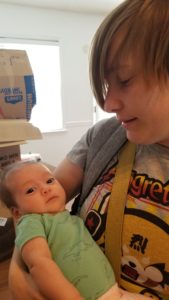 You were not born into an ideal world.  This one is full of bias and hate, and I would give almost anything to shield you from it.  What I must do instead is create small pockets influenced by tolerance and respect. And I will start by improving myself.  My little SoundGirl, this will not be an easy task, and I hope you will forgive my little mistakes, and correct my larger ones.
I do not look like you: my eyes are light, while yours are dark, my hair blonde, and yours black.  It was my history recorded in textbooks, not all of yours. You are lucky to have your father and grandparents here as connections to the past.  From them, I can evaluate and minimize my own biases. By listening to them I can better support you as you grow. When they share their culture I will learn with you.  When it is my chance to share, it is to teach you two languages, so that a third, your endangered mother tongue, might have a chance. By sharing, I will empower you. When you speak, my job is to hand you the megaphone, not be the translator.  I will not quiet your voice, but let you learn when and how to express it.
Audio engineering is the confluence of science and art, of precision and nebulousness.  The world is much the same. What I have learned in studying sound has morphed my world view.  You will hear its echoes in what I share with you. From my own experience, I do not know what it is like to be of mixed race, but I know how to work as a woman when men are the majority.  My lessons will be on how to build confidence in the face of doubt. These tools are not perfect, but I will hone them with your guidance.
Your role models will not come from a cookie-cutter, as many were in my childhood. You will learn of trailblazers who look like you, and iconoclasts that do not. I will do my research to teach you what they persevered through and know that they were only human.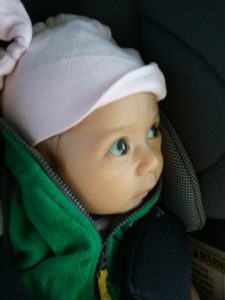 Though your dreams may surpass the stars, you will know that it is possible for you to break barriers and glass ceilings. And even if you fall short, you will learn to dust yourself off and try again.  It is in the pursuit of goals that we thrive. Your curiosity is your strength, and together we will leave no stone unturned. If you find that music is not your passion, its elements crossover into other mediums.  What you want out of life does not have to mirror me. I give you music so that you learn to flavor your environment.
Carve your own space, Ripley.  Use your whole past to support your dreams.  I will do my best to lay a solid foundation and reinforce it when cracks threaten to form.  It is my job to make a better world for you than the one I inherited, and that is my goal. And every day I see you grow into the person you will become.  I am and will always be proud of you.
Nicole
---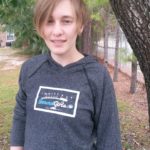 Nicole Kirch is a North Carolina based recording engineer and musician.  In her short career, she has worked on-location sound, post-production, stage crew, and electronics.  Her love of sound stretches to almost every niche.  Nicole holds a BA in Sound Design from Michigan Tech (the first female to graduate from the program) and a BS in Electrical Engineering Tech from Austin Peay State University.   She believes in female empowerment and independent music.