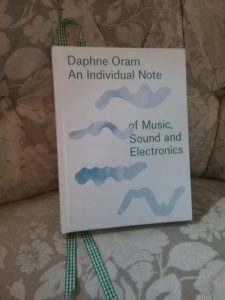 I discovered this book on a trip to Moog in Asheville, NC.  After the incredible tour, I was drooling in their gift shop with a small wallet.  It was this beautifully packaged book with a soft matte white hardcover that caught my attention.  Vaguely waveform-like shapes and a subtitle that paired music with electronics led me to skim the summary.  From there it checked the final box: a book written by an audio pioneer who just happened to be female.
Daphne Oram was an electronic musician and sound designer when these terms were in their infancy.  She co-founded and was the first director of the BBC Radiophonic Workshop, famous for the ethereal sounds of the television show Dr. Who and the radio drama Hitchhiker's Guide to the Galaxy.  Through Oram's vision, BBC Radiophonic Workshop was an incubator for musique concrete, experimental compositions that focus on sound manipulation.  Oram herself left BBC Radiophonic Workshop soon after its creation and pursued electronic sound synthesis in her facility and on her own terms.
There is a story behind the edition I acquired, and one can feel the love in its creation.  This publication was commissioned by the Daphne Oram Trust and funded through a Kickstarter campaign.  The manuscript was re-typed, the diagrams were digitally redrawn, and new photographs were added in addition to the originals.  The new outside cover is unique unfinished paper with abstract designs, and while reminiscent of a textbook it is smaller and gives a soothing feeling.  Inside the endpapers are dark green rastered photos. Daphne Oram's portrait graces the front, and her studio is featured in the back. Each page is a thin cardstock that gives weight to the words printed.  Topic guidelines are added to each chapter heading and reflect the style of writing within. A preface has been added that offers a fitting tribute to Daphne Oram, as well as preparing the reader for the mind from which the main text was created.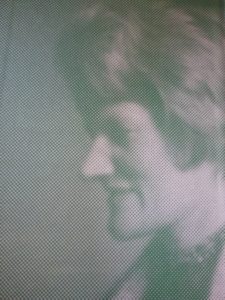 An Individual Note of Music, Sound and Electronics is written as a guide to understanding the philosophy of sound and its creation.  Starting from the definition of sound, Oram leads the reader through the path of that note as an individual to overtones, chords, and various ways of creation.  The final result is her Oramics Machine, a synthesizer that uses pictorial waveforms as the control interface. And like her device, An Individual Note combines different academic disciplines to reach the sonic goal.
Admittedly when I picked up this text, I had thought it would be filled with formulas and circuit diagrams.  And while there is mention of Fourier and the basics of an oscillator, this is book favors humanities and art.  Even Oram's writing style is almost more poetry than prose with her use of alliteration, repetition, and metaphors.  Nearly every single chapter had a reference to her coined term "cele" as a counterpoint to "elec" (electricity). These flourishes are interspersed in a stream of consciousness that does not reveal its goal until the last few chapters.  Complex formulas and jargon are set aside in favor of the nuances of emotion and thought experiments. And some of those thoughts stretch too far in the realm of speculative fiction. In comparing resonance to consciousness and manipulation of it as a form of signal processing drugs become white noise.  "You will be using white noise to overwhelm yourself…" Up until the end, I was impatiently waiting for the secrets to proficient analog sound synthesis and methods for tape manipulation. Instead, I found a succession of somewhat restrained nonsequiturs leading towards a creative thought process.
One cannot build the illustrious Oramics Machine from this book unless one has a background in Electrical Engineering, but An Individual Note can serve as a preface to experimentation with pre-made synthesizers.  Often she refers to Francis Bacon's New Atlantis, a text which feels anachronistic.  "Wee also have diverse Strange and Artificial Eccho's…"  And Oram is not afraid to look into the past to find inspiration for the future.  Nothing is off limits to influence the creation of sound. Daphne Oram does not write a how-to book, but a why-to.  This is a text to inspire curiosity and to provoke new perspectives, as Daphne Oram did. And I guess I should co-opt a term from Oram herself and say that this book is a muse.
---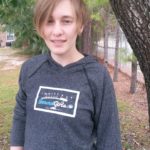 Nicole Kirch is a North Carolina based recording engineer and musician.  In her short career she has worked on location sound, post-production, stage crew, and electronics.  Her love of sound stretches to almost every niche.  Nicole holds a BA in Sound Design from Michigan Tech (the first female to graduate from the program) and a BS in Electrical Engineering Tech from Austin Peay State University.   She believes in female empowerment and independent music.