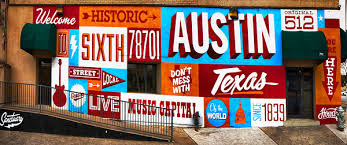 I recently took a huge risk. I took everything I had, packed as much as I could into my little white Volkswagen Beetle, and drove across three states from California to Texas. I had no job prospects, small savings (most of which went to fixing up my car), and no one with me except for Siri on my GPS. I did it because I knew that I couldn't afford San Francisco, I didn't want to be in Los Angeles or New York, and because I was eager to be a part of a music community again. As of the broadcast date of this blog, I will have been in Austin for three weeks, have been networking my tushy off, and have found a day job.
For me, this is the way I prefer to do things when it comes to relocation. I find somewhere I want to go, and then jump in headfirst. There's nothing like fear as a motivator, and if you're not willing to risk everything, then what's the point, right?
Since so many of us will most likely relocate at least once or twice in our lives, I thought I'd share my processes for moving to a new town.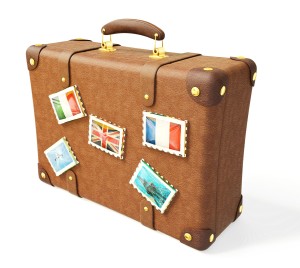 Step 1: Find a Place.
    There are several ways this can happen. You may get a job offer in a new town, or like me, you may just want to go somewhere new where the music is happening. Or hell, even just throw a dart on a map!
Step 2: Budget.
    If you're not moving for a job offer, once you determine where you want to move, figure out how much your monthly expenses are going to be (rent, utilities, groceries, monthly record collection updates and gear buying, etc.), then start saving up enough for at least 4-6 months of "rainy weather" in that location. Now, this is just what I prefer (I like having a decent nest egg to start with, plus, if something like massive car repairs come up on the road, you have enough to cover it), but usually 2-3 months of a nest egg is just fine.
Step 3: Reach Out.
    Super-cool advantage to being a part of SoundGirls… They're EVERYWHERE! Reach out on the Facebook page, let them know where you're going, and connect with some new friends! If you're on LinkedIn, reach out on there, too! You never know who you're gonna meet.
Step 4: Find a Place to Live.
    Go on Craigslist, Zillow, local listing websites, or reach out to friends and family you may have in the area. A lot of the time, larger cities will have a Facebook group dedicated to finding roommates or people to sublet.
Step 5: Breathe.
    In, out… It's going to be great, it's going to be fantastic, and if it's not… well, nothing's forever (repeat steps 1-3).
Step 6: Go.
    You're gonna kill it.
---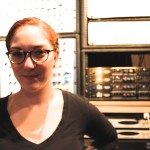 Willa Snow: Willa is a freelance studio sound engineer and producer, currently based in Austin, TX. She loves working with artists in the studio to carve out their sound and clarifying their stories.
About Willa: Willa earned her degree in Contemporary Music from Santa Fe University of Art and Design, with a focus on Music Production. Though her career is still a fledgling one, she has already gathered several professional credits to her name as a ProTools operator, sound engineer, and backing vocalist, and has been the leading producer on various projects. Outside of the music studio world, she has dabbled a bit in radio production while working as a narrative editor for a small radio show in New Mexico, and has helped to establish a student-run record label at her alma mater. For fun, she enjoys studying Bulgarian vocal music and African hand percussion, cooking, and dancing.