Using Pitch Shifter in Your Mix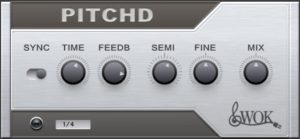 If you're looking to enhance your mix or simply just want to experiment with some effects, pitch shifter is a great place to start. The effect has been used for many years in dance music although it is slowly creeping into some major pop songs as well.
If you're new to plugins and effects, a pitch shifter simply does what it says on the tin – it will raise or lower the pitch of your audio signal.
So why might this be of interest to your mix or project?
Well, I believe it can be a simple way to add depth and development to any style of music you're creating.
The first technique is to add a pitch shifter effect under a main vocal. This can be quite effective for a second verse in a song as it allows the track to develop. This can be done by duplicating the vocal and adding the pitch shifter to this track and then adjusting the effect to the setting you prefer.
If you want to add more bass to a track, this is an excellent way of doing just that. By pitch shifting the vocals down and playing around with the volume and panning, you can get quite a nice bass sound without doing very much at all.
You can also add pitch shifter to your instrument track. This is a great way of experimenting around with your instrument in a mix and who knows you might find the perfect sound that blends well with the music you're creating!
You can chop and change this effect to benefit your mix in whatever way you find necessary. The great thing about pitch shifter is it is an easy way to change the sound of a track without really putting in much effort. So, if you're looking for a way to spruce up a mix you have lying about perhaps add in a pitch shifter to a few of the tracks.
---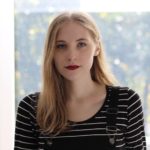 Jen Athan is a composer and producer based in Glasgow. Her work spans many different styles and genres and typically features her love of sampling and experimenting with new sounds. She has written music for theatre shows and short films and enjoys creating music to accompany a narrative.