ShapeShifter Lab to Host New York FOH/TM Workshop
When starting out as a FOH or Monitor Engineer, many of the tours you will apply for require you to wear two hats. The Tour Manager and FOH or ME or Production Manager FOH/ME, are the most common dual roles you will find. Being able to handle both roles effectively will make you more valuable, increase your skill set, and allow you to gain the experience you need to tour solely as a Sound Engineer or Tour Manager.
What do you need to know to tour manage, how to juggle soundcheck and getting your artists to soundcheck. Come find out The Good, The Bad, and The Ugly of wearing two hats.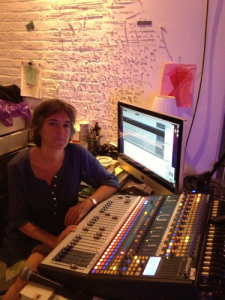 Claudia Englehart – Has been a tour manager and FOH engineer for Bill Frisell since 1989. She has worked with many renowned artists including  Ryuichi Sakamoto, Wayne Shorter, Herbie Hancock, Michael Brecker, David Byrne, Laurie Anderson, David Sylvian, John Patitucci, Dave Holland, Grover Washington Jr., John Scofield, Medeski Martin & Wood, John Zorn, The Kronos Quartet, Don Cherry, Cecil Taylor, Fred Frith, Eddie Palmieri, Willie Colon, Airto Moreira and Flora Purim,
There will be plenty of time for Q&A. Feel free to send in questions you want answered – send to soundgirls@soundgirls.org.
Space is limited – Reserve Your Space and Register
Please note that financial assistance is available – please contact soundgirls@soundgirls.org for financial assistance.