The outbreak of coronavirus is impacting us all. Whether you're a freelance musician or salaried employee the virus has shut down multiple sectors leaving many worried about the future ahead. In spite of this, and I by no means want to make light of a very serious situation, I have prepared some links to some things that can help those working in the music industry.
Moog + Korg 
These companies have offered up some free apps for a limited time and both are available on the App store.
AVID
If you use products like Pro Tools and Sibelius, Avid has said 'As an added measure to assist our community in adjusting their workflows to accommodate COVID-19 virus precautions, Avid will be providing temporary licenses of our creative tools to customers at no charge.' 
Spotify
Spotify has pledged $10 million dollars to musicians impacted by the coronavirus. Spotify has said to have created a feature for artists to link donation pages to their profiles.
Musicians Union, PRS, MusiCares 
These companies have all released financial support to those severely struggling in some way or another. If you are a member, you will have likely received an email. If not more information can be found on the respective sites.
Alternative Work + Training
If you are able to, there are a lot of online courses and SoundGirls has a great directory. Sites like Fiverr and People Per Hour are a great way to offer services whilst stuck at home.
You can find a detailed list of financial, educational, and jobs here
I hope some of these small ideas can help and remember the important thing is to stay safe. This too shall pass.
---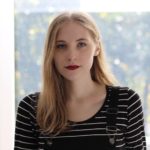 Jen Athan is a composer and producer based in Glasgow. Her work spans many different styles and genres and typically features her love of sampling and experimenting with new sounds. She has written music for theatre shows and short films and enjoys creating music to accompany a narrative.