Being multitalented is excellent and almost a necessity in the audio industry. It is expected of us to be able to do many different things, sometimes even at the same time!
However, I believe multitasking at work should be avoided if possible, and here is my reason why;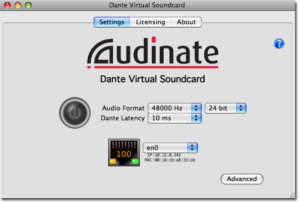 The other week I was asked to do a live recording of a band while they performed. We have set up multi-track recording via Dante, which means we can record straight into Pro Tools via a Cat 5 cable. This is great and makes life a hell of a lot easier when doing live recordings.
But also recently, having had a lighting course in the Jester 24 Zero 88 Lighting desk, I now also control the lights more in-depth than we used to.
So this one evening I was going to run the live sound, the lights and record one of our four acts, while also making sure all the artists where looked after and ready to go for their allocated time slot.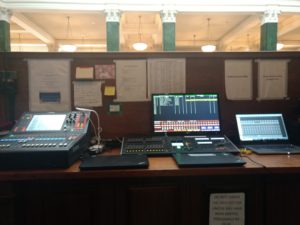 I did not think much of it; I came in early to set up Pro Tools to make sure it was up and running. When that was set up, I prepared the stage and the setups for the different bands. I set up the lights; we had photographers in that evening so we made sure the lights hit all the sweet spots and set the colours, to make sure the artists would look great on picture.
I felt good about having everything set up, ready to go on time, and did not feel stressed at all.
Well, that was until I had the first act on who had almost finished their set. I thought I would do a test recording of the first act to make sure it sounded great for the second act; the band I had promised to record. At this point, I realised I did not get any signal from any of the wireless microphones.
Why?
Well, we have a Yamaha Rio 32×24 stage box, but our Shure Beta 58A wireless microphones we have are directly plugged into the back of our Yamaha QL1. Immediately, I felt fairly stressed as the first act walked off the stage and I simply did not have the time or hands to re-route it in the Dante Controller software.
As the second act walked on stage, I helped them set up and then quickly decided that the vocalist would have to use a wired Shure SM58 running it thru the Rio as I knew this route was already working. Not a big deal, but I definitely panicked for a second as I had promised and confidently said I would be able to record it, and there was just no room for any mistakes. Luckily, I managed and very quickly, came up with a solution though feeling ever so slightly stressed out.
I recorded the band, it sounded great, but I felt that my focus was definitely not where it should have been. It was a live show, and my focus should have purely been on the live sound.
My thinking was that everything was going to go well, it is not like we can predict disaster and obviously, we want all live shows/recordings to go well. However, something I have learned throughout the years it that most of the time, it does not run smoothly and you must leave room for mistakes. No matter how good you are, no matter how many things you think you can do, mistakes happen. Technology breakdowns happen. And when you are alone, you simply will not have the time to solve a problem, and you will cause yourself unnecessary stress.
I did, after all, run a successful night, the band was happy with the recording, photographers were pleased with the lightning, everyone was happy with the sound. However, I did learn my lesson, and next time I will get another pair of hands into the mix. It is simply just not worth the risk of messing up a show and recording because you decide to do everything on your own.
However, if you are ever having to multi-task and do several things on your own; leave plenty of room for mistakes because they will happen!
---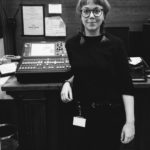 Olive Olin is originally from Sweden; Olive has been based in London, UK since 2012. She holds a BA (Hons) degree in Music Production and since graduating has worked as a live sound engineer all over the city. She has recently settled down as a full-time Production Manager at The Ned, a 5-star hotel in the heart of London. Olive manages to balance her hectic work schedule by finding time to produce electronic music, compose for film and work as a DJ. Olive blogs about the responsibilities of a young professional in the music industry.