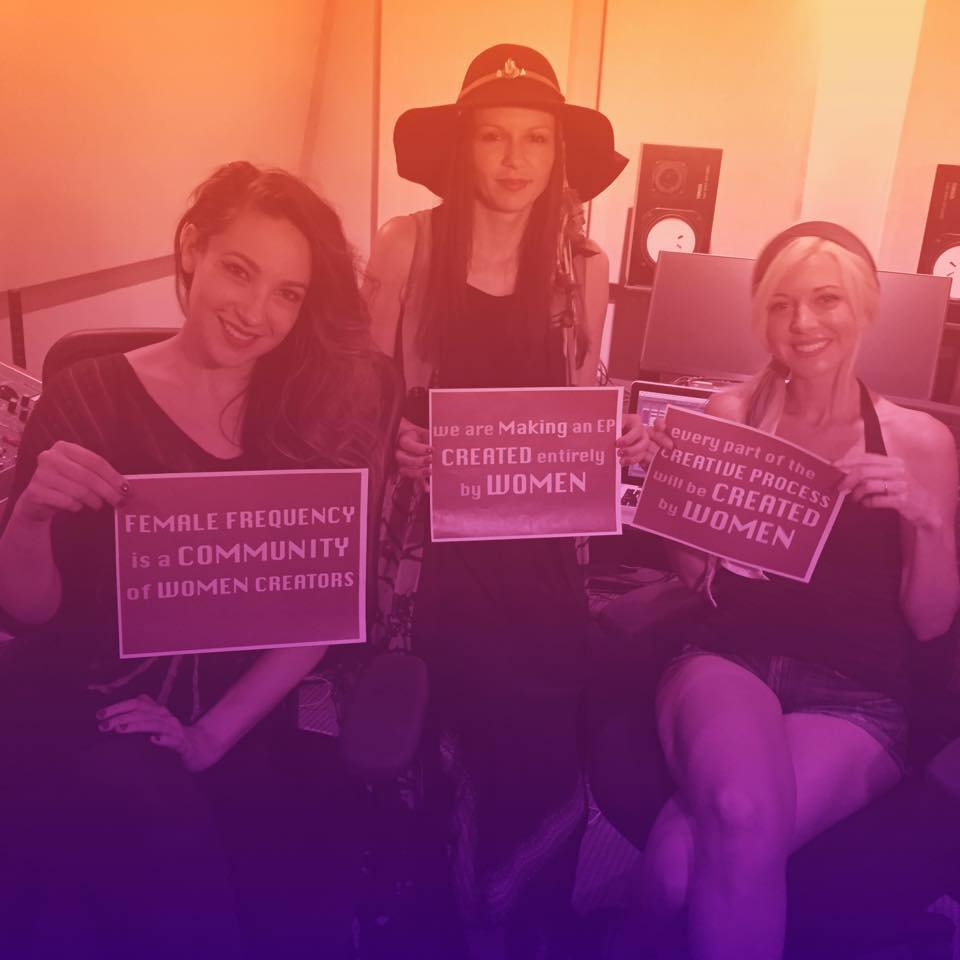 Female Frequency is a musical collective dedicated to empowering women and girls in the music industry through the creation of media that is entirely female generated. Female Frequency started when singer/songwriter Dani Mari wished to work with a female producer for her next album. Dani soon realized that female producers and female owned recording studios were rare and hard to find. Dani eventually reached out to Women in Music, a professional organization dedicated to supporting, cultivating, and recognizing the talents of women in all areas of the music industry to find a female producer. Through WIM, Dani was introduced to I Am Snow Angel. Working together I Am Snow Angel and Dani came up with the idea of producing an all female recording project.  Every aspect of the recording project will be female produced. I Am Snow Angel suggested Claire London as another female to collaborate with and Female Frequency was born.
FF is currently raising money to record a five-song EP, with the long-term goal of supporting other females in additional collaborative projects in the future. FF will donate a percentage of funds raised to Women's Audio Mission, a non-profit organization that teaches music technology to women and girls. In addition, FF is a current finalist in the Ovation TV/Rockethub "Creative Studio" initiative. If selected as a winning project, FF will be awarded an additional $5,000, which will be used to fund FF women's workshops and classes on various topics, including audio production, beatmaking, singing, songwriting, and music marketing.
Women in music – and particularly in electronic music – have often honed their craft in the shadows of their male counterparts, who account for the vast majority of sound engineers, producers and electronic musicians. FF intends to challenge the status quo by giving women the opportunity to carry out every aspect of the music-making process, including but not limited to writing, instrumentation, arrangement, singing, audio production and the creation of accompanying visual media. FF aspires to boost morale and confidence, provide fruitful collaborative opportunities and, ultimately, increase female representation across all sectors of the music industry.
Female Frequency is hosting their Launch party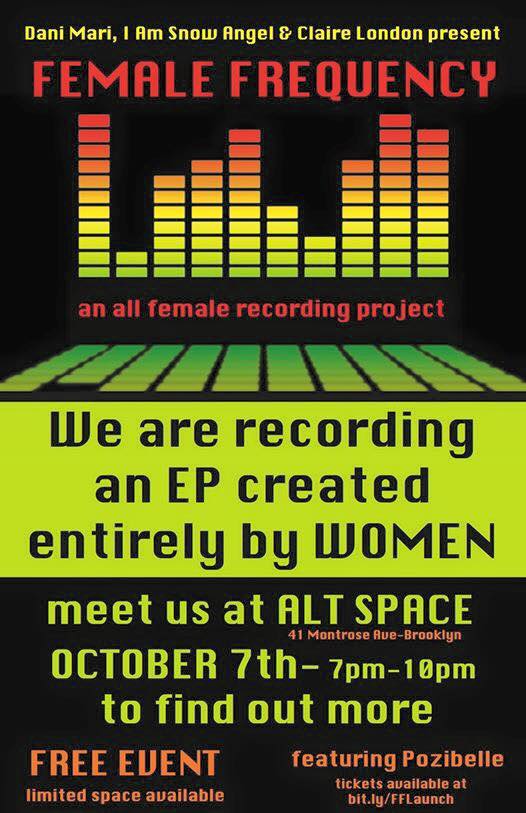 October 7th – 7pm-10pm – FREE EVENT
Featuring music by Pozibelle of Women Beatmakers Meetup
Limited availability reserve your FREE ticket