by Samantha Potter
Unlike many touring engineers, June is the slowest time of year for me. Because I work for a graduate school/seminary, I follow the traditional American rounds of school semesters. July is the exact opposite, and is my busiest month of the year. But I digress. June: the beginning of summer. This is my maintenance time. Not everyone's is in June, and not everyone's is all at once. I often do maintenance throughout the year, but like I've stated, June is my down month.
Wipe Off That Dust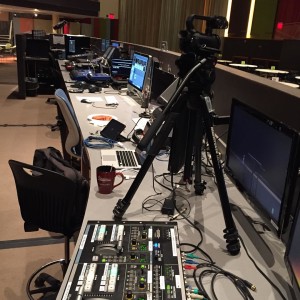 Throughout the year, I keep a log of every issue that my technicians have: how long it lasted, who it affected, and what we did to solve it. In June, I go back through all the records and make graphs to know what problems are affecting us the most. While we do a Band-Aid fix as the problem is occurring, it's important to develop a long-term plan to keep the issue from happening again.  Some great general maintenance tasks include disinfecting your vocal mics, dusting and fixing outboard gear and soundboards, cleaning and organizing cables, soldering that milk-crate full of busted cables, organizing your recordings – there are ten-thousand things I'm sure that could be done. This June, I'll be spending a large amount of time testing internet connections and ordering new wireless microphones in an appropriate band.
Even if it's one day a month, you should make time for routine maintenance to keep the quality of your equipment and work flow. Let's say you've been having random RF problems. Sometimes a signal is dropped, sometimes there's some interference. Yeah, you can quickly change the frequencies in the moment, but you really need to take some time and do a new RF scan and make sure that all your wireless channels are free from any new nearby interference (those of us that work in permanently installed buildings don't necessarily scan for new frequencies every day).
Get Creative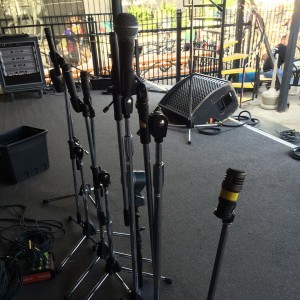 This is also an excellent time to start trying new things. Experiment with parallel compression, create and play with a sub-kick mic, set up a recording chain, or create new base templates for different band styles. I'm working on making a mobile tech cart, creating teaching materials, and playing around with some studio work. There's no reason you have to stick with the same-old, same-old. You can even get those creative juices flowing while you're organizing your workspaces. Being creative is a part of what we do, and if you aren't feeling the artistic side of this field you are sorely missing out. Find joy in creating.
Maintain Yourself
If you don't work to maintain yourself and your career, you could crash and burn. Obviously you should look after your health (physiologically and mentally). We tend to work countless hours every week in pursuit of a fantastic production. I know that I often go weeks without having a day off, which I don't mind at all, until I become continuously exhausted and I have to force myself to take a couple days to recover. You should eat right, exercise, and keep healthy relationships with those close to you.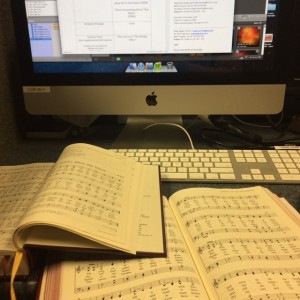 I also think a very important part of personal maintenance is to continue our education. It all falls in with the above segments. Learning new techniques, taking new classes, getting new certifications, expanding your experiences, reading new books. You never know what the next page has to offer.
Never forget about maintenance. Keep your gear, your knowledge, and yourself as pristine and clean as possible. A little elbow grease now can save you money and issues in the future. I'd love to talk to you about what kind of maintenance you should be doing, technical or otherwise.
---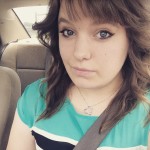 Samantha is an IT Media Supervisor and Audio Engineer for the largest Methodist Church in the US and a Production Manager for Funk Syndicate located in Kansas City. Working closely with IT, Producers, Coordinators, and Musicians, Samantha oversees audio and other media technology while mentoring and training women in STEM fields. Additionally, Samantha is the Chapter Head of the SoundGirls KC Chapter.