By Sarah Long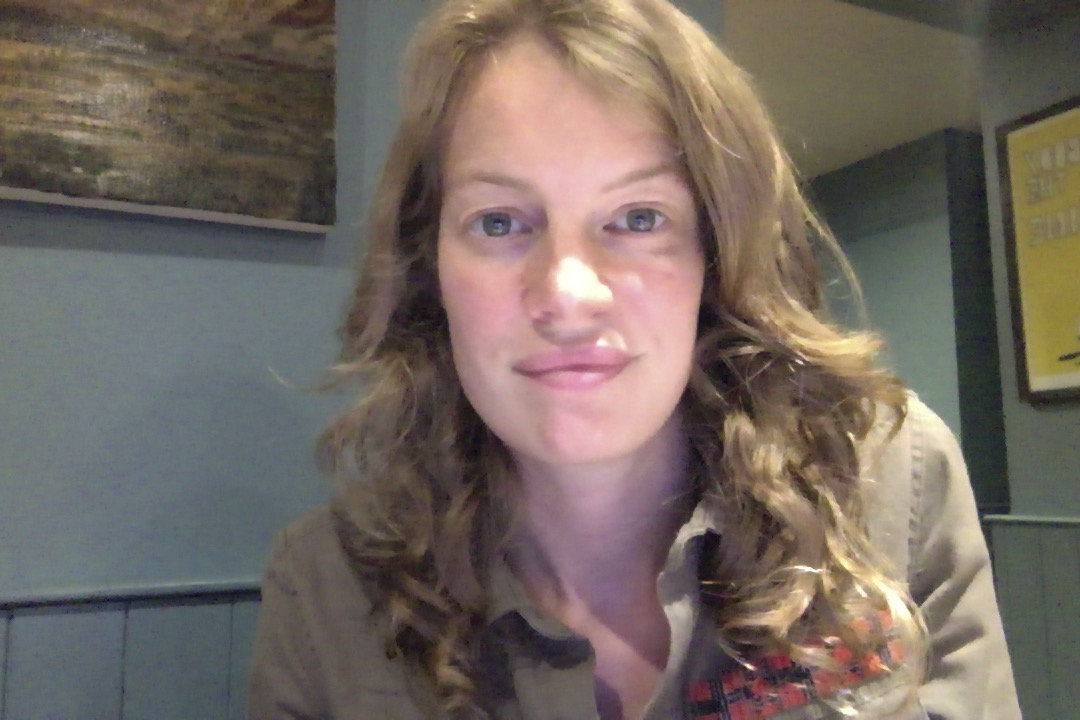 Sarah splits her time between Bristol and London. She is an aspiring sound engineer and interns at a venue called Louisiana. "I decided I'm going to find a path into sound engineering, and I am happy to be able to share my experiences".
"The desire to listen and really understand was the beginning".
At fifteen, I fell in love with music and convinced my brother to take me to a London underground squat party. From there I heavily got into Dance Music. D&B, Jungle, Techno, even Gabba (what's that? It originated in Germany, and it's hard and loud) and my love of bass was born.
I went on to study Music and Vocal training and have had all types of odd jobs. I have interned in film production and volunteered in the arts. In 2010, I was introduced to sound engineering, and it is the career path I have chosen to follow.
I wondered what I could do to obtain experience and during a google search, I found SoundGirls.Org, "wow the world of women engineers, and a source of support and inspiration".
My Experience Shadowing
In the flavor of my usual dessert, I'm going to make it. However, it turns out. I decided I will learn sound engineering by whatever means possible. Whether that is going to college, university, shadowing, learning rigging – whatever it takes.
I decided to find someone or a company that would give me the opportunity to learn my trade. I decided to try my local venue, I walked to the venue and asked to speak to the head sound engineer. They radioed backstage and was told that everyone was in a meeting and it was best to leave a message. I knew that if I was able to speak to someone I would be able to express my interest and they could put a face to my name. I went back again and still had no luck. I decided that the third time's the charm and perseverance would pay off. Finally, the head of sound sent one of his engineers to say hello and agreed to have me in for a gig. We exchanged emails and stayed in contact.
I received an email inviting me to do a gig, Woohoo! They also sent a link to the L-Acoustics system they were having installed. I was able to shadow on the day the system was being installed. The L-Acoustics rep was happy to share his knowledge and the science behind the line-array, and the technology with me. I realised how much there was to learn. I found the opportunity to ask questions really valuable.
I also got to see how the sound crew stays organised with stage plots and input lists. I helped with mic placement and stage wiring.   The artist was an international band 'Polar Bear' a contemporary Jazz ensemble. They were interesting and a pleasure to work with; all the while gaining practical hands-on experience.
I was impressed with the professionalism of the sound engineer and considered how I want to conduct myself.  I admired his ability to relate with the band during sound check and how efficient soundcheck was. Twenty minutes, done 'excellent' complete professionalism!
To my dismay at the end of the show at around 1 am I was asked if I wanted to go for a drink, by the sound engineer.  Oh dear, I wanted to keep it professional, so I declined and asked if I would be able to shadow again? I was told yes, and just to pick from the roster of the gigs and let him know. Great….
I then emailed about future gigs and was told 'No' we are busy, and I was not insured. I emailed again just to see, hoping that he was over it, but no. Lessons learned; maintain clear boundaries and remain professional.
I will continue to learn and look forward to my next shadowing opportunity.  A Hip-Hop night at a place called the Canteen.
Copyright © 2016 SoundGirls.Org