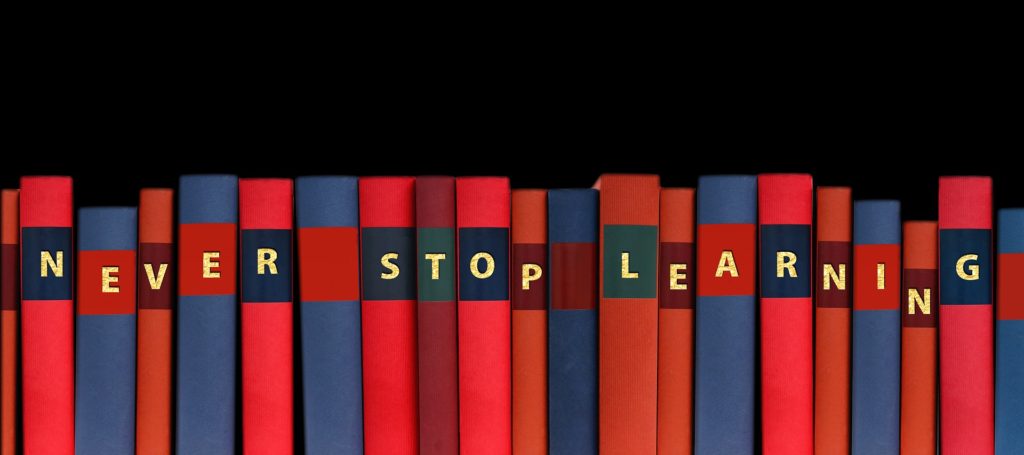 Over the years, I've met many people that felt limited in their sound careers either because of their limited training or inability to continue training/education.  I completely get it. Trying to stay current is extremely difficult, especially if you have a full-time job, kids, limited funds, or freelance/tour work that keeps you out of the running for regular university coursework.  Thankfully, the internet saves us again. Check out these excellent resources, because in this ever-changing industry, knowledge is power, and power isn't cheap!
Skillshare is a super cool website that hosts thousands of online classes in all kinds of fields, including Sound Engineering, Sound Design for Theatre, Gaming, Film, Mixing, Producing, Editing, and more!  There are many videos available for free, and way more if you sign up for a premium account, which costs $99 a year + a free trial month. If that's a fee you can't swing, there are also scholarships available.  If you are already a super expert, you can sign up to be a teacher and make some extra cash.
Coursera partners with top universities like Berklee, CalARTS, and Carnegie Mellon to offer different levels of online learning, and every course is taught by instructors from these universities.  There are hundreds of free courses available, and even more that come with a fee. Paid courses provide a shareable course certificate upon completion, which is an excellent resume item. Like Skillshare, financial aid is available for qualified individuals.  Coursea puts their training into different tiers, including:
Specializations- for mastering a skill in 4-6 months for a starting price of $39 per month
Professional Certificates- for getting job ready in less than a year for a starting price of $39 per month
MasterTrack Certificates- for receiving a Master's degree level learning in less than a year for a starting price of $2,000 with an option to pay in installments.  This certificate also counts toward a master's degree if you decide to pursue that later.
Online Degrees- for earning a Bachelor's or Master's degree over 1-4 years (you choose your schedule) starting at $15,000 with the option to pay in installments.
This is a super cool way to gain access to the material taught in MIT's classes—completely free! Some course titles include:
Sound Design: Music and Theater Arts
Algorithmic and Generative Music
Recording Techniques and Audio Production
Signals and Systems
Electronic Music Composition
While you won't earn a degree or certificate through this open courseware, you will gain a ton of knowledge from one of the country's most cutting edge technology schools.  What's not to love?
SoundGirls Note:
The Production Academy is an online resource that provides clear and reliable information on all the technical things you need to know to work in Live Sound or the Touring industry. SoundGirls uses The Production Academy for our Live Sound Camps for Girls and recommends The Production Academy to all our members.
I think this is probably the 400th time I've mentioned SoundGym in a blog…clearly, I'm a fan.  They now offer a completely free online course called Synthesis & Sound Design.  This is an advanced course to help take experienced producers to the next level. The course was curated from free content by sound experts and educators, and some of the subjects touched on include sound synthesis methods, modular synthesis, and samplers.  The course takes 12 hours to complete, and then you get big brain bragging rights when you're done! SoundGirls also offers free subscriptions to SoundGym. Check the Member Benefits
Much like MIT OCW, Khan Academy provides completely free courses online in all kinds of disciplines.  These courses are super user-friendly—even kids can do it! For this reason, Khan Academy courses make an excellent teaching supplement.  While much of KA's coursework is geared toward regular academic training like math, English, and science, get creative with your search language to find exercises like:
Wavelength and frequency for sound waves in tubes
Analyzing the interference of sound waves and beats
The effects of ear canal acoustics on hearing ability & Music Theory
Whether you're just trying to brush up your skills, learn a new skill, or earn a new degree, training doesn't have to completely halt your life plans.  These six resources are only scratching the surface of what is available. The most important thing is to keep learning. There is no ceiling and never too much information.
---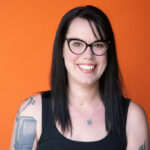 Elisabeth Weidner is a freelance Sound Designer/Composer and Audio/Video Technician based on the Central Coast of California. She holds a degree in Commercial Music from Florida State University and has been working professionally in the live sound industry for over 15 years.
Prior to being a full-time freelancer, she served as Sound Director/Resident Sound Designer/Composer for PCPA-Pacific Conservatory Theatre from 2009-2019. While in residency, she also served as Faculty for PCPA's Technical Theatre Conservatory. Elisabeth sits on the USITT Sound Commission jury for Current Practices and Research in Sound paper/article submissions and is a proud member of ASCAP and the TSDCA. www.elisabethanneweidner.com