As a sound technician (sound engineer, mixer, editor), there's generally two types of gigs:
Working for someone else's company. They'll contact you to book the job; You show up and do the work.
Working for yourself. Someone hires you to do a job, but you are responsible for everything that goes along with it (from staff to equipment).
A recent study in Los Angeles County, The 2015 Otis Report on the Creative Economy showed that 30% of creative jobs are self-employed/contract. Self-employment in the creative arts has risen 10% since 2008 and is expected to continue rising. Their study included workers in the performing arts, film, and sound engineering.
The skills needed to work on your own are different than working for a company. For example, I'm working on an indie film where the sound work is very standard (sound edit, sound design, mix). The sound team is independent – we're doing our parts individually and then forewalling (renting) a studio for a couple days to finalize the mix with the director. These are some of the non-audio tasks that have come up in the past week: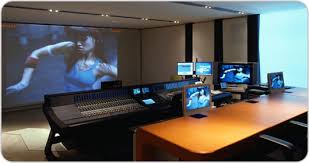 Scheduling: book studio dates that work for the studio, mixer, and director; Arrange a spotting session with the director (to watch the film and take notes); Communicate with the composer about delivery dates and tech requirements; Put together a schedule for sound editorial, predub, and mix
Logistics: Pick up materials from the picture editor, upload for everyone else to access, check with the studio that our session's plugins are compatible, find out mix specs and what we're delivering (and to whom) when the mix is done
Ongoing changes: Email the picture editor about issues (like missing mics) and picture changes; calls/emails with the sound crew to answer questions and coordinate schedule changes
Running: Pick up and drop off drives
General discussion as issues come up: We need ADR, but do we have the budget/time for it? The studio has a scheduling conflict and we need to move one of our mix days – will the new schedule work for everyone?
Budget/Billing: Can we adjust the budget (and hours) since we need more time in one area than planned? When does the studio need payment? Who is paying the sound crew and what paperwork do they need? Who do we invoice?
If a studio had hired us as editors and mixers, most of those details would be taken care of by the staff behind the scenes. It can be a lot to take on when you're trying to get work done.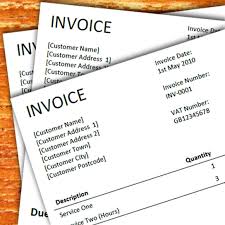 Working for someone else and managing a project yourself aren't apples to apples when it comes to pay. When I estimate the budget for a project, I have a "miscellaneous" category to cover non-audio hours. I consider what might come up in the future and include those hours in the budget, too. In film, this happens a lot especially if there's a delay between finishing the film and when it's distributed. If a filmmaker is doing a film festival run, it could be a year or more before they do a distribution deal (for streaming/broadcast) or release on DVD, Bluray, or iTunes. There's often a lag in foreign delivery/distribution and that may require changes from the domestic version. The process – even if it's communicating details and uploading files – still takes time.
I keep track of all work-related hours (not just hours spent on audio tasks) for every project. I do it to gauge time needed for future projects and to change my rates accordingly. An invoice might only show a blanket job title like "mixing," "editing," or "sound supervising." So, the way to make ends meet is to have a higher freelance rate (which you negotiate before starting the job). This means you may have a different rate working for someone else vs working on your own. Your rates may change from client to client, too. If anyone asks why your freelance rate is what it is, it's because you are operating a business: HR, accounting, sales, scheduling, operations, tech, assistant, driver. If you're working from home, you're also paying for electricity, internet, equipment purchases, repairs/upgrades, and other overhead costs. It's not practical to charge only for the time you spend on audio.
If you're concerned about being priced competitively consider this: Do you want to work with someone seeking the lowest price or someone who values what you have to offer? It takes more time and effort to gain new clients than it does to retain an existing one. In my experience, the people who are only concerned with getting a good deal will jump ship when someone cheaper comes along. Client loyalty comes from building relationships with people who recognize your worth and are willing to pay for your time. There's times to do favors or to give clients a deal, but you always have to ask yourself what you're getting in return for it.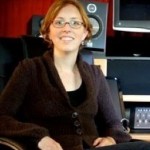 April Tucker: April holds both a Master's Degree and a Bachelor's Degree in Sound Recording, and has over 10 years experience in the field. April works primarily as a re-recording mixer and sound editor (based in Los Angeles), but also has experience as a music editor and mixer, and ADR and Foley engineer.
Copyright © 2016 SoundGirls.Org