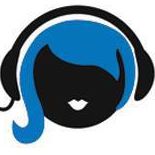 Film & TV Production Sound
Production Sound Resources
SoundGirls Ask the Experts – Film & Production Sound
with Katie Pagacz, Jan McLaughlin, Patrushkha Mierzwa, Jennifer Winslow, Amanda Beggs, Camille Kennedy
Interviews and Articles
Production Sound Mixer Amanda Beggs Lives Her Dream After Investing in Sound Devices
A life of sound with Panamic – Jo Andrews, AMPS, MIPS
Local 695 Magazine Spring 2015: The Utility Sound Tech
Listen to This: Independent Sound Mixers Talk On-Set Production Tips, Career Strategy and Work-Life Balance (Gillian Arthur)
The Not-So-Obvious Reasons Why More Women Are Needed In Film (Fiona McBain)

Behind the Sound Cart: A Veteran's Guide to Sound on the Set – Patrushkha Mierzwa
Women in Production Sound
Jan McLaughlin
Jan's award-winning film works include more than 700 productions and two primetime Emmys. According to her iMDB biography, "Emmy-winning production sound mixer, actress, film maker, poet, composer and choreographer, Jan McLaughlin's work blends and blurs every imaginable form of communication, and hits the ground dancing whether swinging on the written word or capturing actors' performances for film and television."
A Pennsylvania native, Jan studied philosophy, dance, and comparative literature at the University of Pittsburgh. She was one of the first women admitted to their Varsity Marching Band where she played piccolo.  She studied film at NYU's School of Continuing Education. In addition to being a prolific sound mixer, she is also a published writer (newspaper and a collection of poetry). Jan is based in New York City.
Mary H. Ellis
Mary has had two Oscar nominations (Baby Driver in 2017 and First Man in 2019). She is the second female to earn an Oscar nomination for production sound mixing. She started at the University of Alabama with a degree in Film and Television and her first big break was mixing Fried Green Tomatoes. October Sky was one of her favorite films to work on because of the sound quality (they got "incredibly clean dialog" and had two boom operators). 
Mary got to work in her hometown of Atlanta for Baby Driver. It was an undertaking where nearly everything was out of the norm in the work. In the film, the songs, music edits, and related choreography were all determined before shooting. While the film is not a musical, there's a lot of action and dialog that happens around the music and the actors and crew all needed to hear the music (as to time their actions with the music).
That's a difficult task as-is but Baby Driver took it up a notch – for an early scene of the movie, the song "Harlem Shuffle" played for four minutes over a single shot there were 60 background actors, cars, bikes with actions that had to line up at an exact musical point. Baby, the main character, goes into a coffee shop and orders a coffee then exits back onto the street. They came up with creative solutions like switching from speaker playback to earwigs/headphones during the scene – and even having boom operator James Peterson as an extra temporarily til he was out of the shot (and could go back to booming).
Pud Cusack
Pud was the first female production sound mixer to be nominated for an Academy Award (for The Mask of Zorro in 1998). In 2016, Pud was invited to be a member of the Academy during their push for diversity.
Meet the Women Behind the Camera on Dee Rees' 'Mudbound'
---
Resources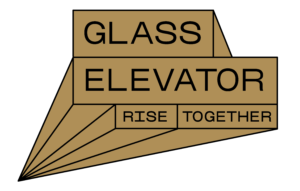 Glass Elevator
Glass Elevator is a networking and skill sharing tool for professional women in the industry.  It is a free, membership-based international community. Membership grants you access to peer to peer career advancement classes, social events, a searchable database of our Member Directory and an internal Avail Check system.
Production Sound & Video Magazine (the official publication of IATSE Local 695)