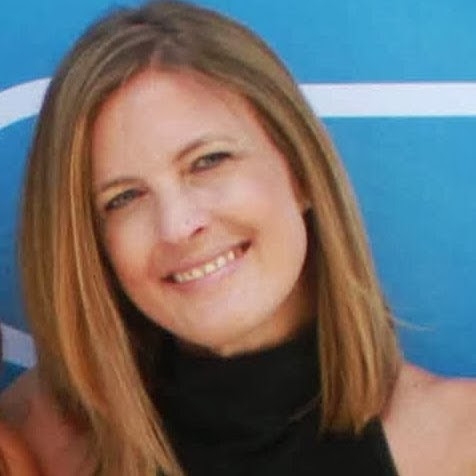 Daniella Peters is the head of the sales department at Rat Sound and will be contributing a new column to SoundGirls.Org highlighting unique and useful equipment. As sound engineers, it is important to select and use the right tools for the job, which is not always the newest and fanciest equipment. There are times that the job calls for an analog desk and times that a Shure SM57 is the better choice. Sometimes the job calls for ease in control and sometimes just assembling the best tools that your budget will allow. The column will feature equipment that engineers have found they want in their toolbox, equipment that has made their jobs easier, and unique situations that the equipment was the right choice. There are no hard and fast rules in finding the right tools for the job, but we hope that you will find useful information. Engineers will share their advice as to why they are using certain equipment and for what applications.
While, all articles and reviews on equipment are biased in some way; our intention is to feature equipment that will help you make informed decisions and look at the gear in a different light. That being said – the first feature will be a bit biased, and features a Rat Sound Signature line – Sound Tools which Daniella has seen built and designed from the ground up. If you have equipment that you would like to see featured or are looking for gear to use for certain application- please let us know.
---
SoundTools
By: Daniella Peters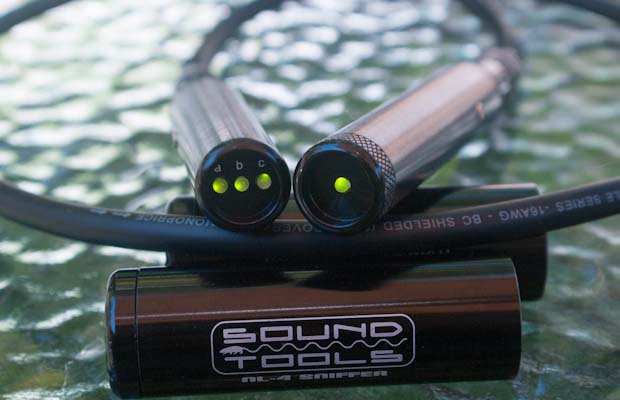 The SoundTools Line is a collection of cool, useful and unique products designed for the audio professional. The SoundTool line features useful, and inexpensive tools that will help complete your toolbox. From XLR and NL Cable testers, mic swappers, and the polar pointer, to the CAT Snake Stage Box/Spitter. All products are designed by Dave Rat, built in the USA and offer cost-effective testing solutions..
The SoundTools line started with the XLR sniffer and sender and Dave Rat explains why he designed it. It is an experience that sound crews have all faced and one they hope to avoid at all costs.
I came up with the XLR Sniffer idea way back in 1996 when I was on tour with Rage Against the Machine as the Front of House Engineer. It was a festival show, and we are under a lot of pressure to move fast, get the line check done and start the show on time. Everyone is rushing around; time is running out, and when they get to the lead vocal, I get nothing. Uh oh, the lead vocal mic is not working, so I shout down talk back, Clearcom lights up and the monitor engineer, Brian informs me he has the same issue.  I then helplessly watch as a stage tech runs to the mic case, searches for another vocal mic, changes the mic, calls me on the radio, I test it and "nope, still dead".  Then he dashes off again to grab and swap the mic cable and calls back again, "Nope". Then he disappears to start some trial and error on the sub snake patching calling me again and on and on. Meanwhile the stage manager is losing his mind, management is asking me what the issue is, everyone wants to know "why are we late? " and "how long will it be?" And Brian and I are trying to test and get all the other things done that we need to deal with before the show starts. I was thinking, what if there was a simple way to troubleshoot bad mic lines?  What if there was a way that the stage could solve the bad input without having to call me to answer "does it work now?  So after some pondering, a few trips to the electronics store and a mess of wires, metal filings in my garage. I came up with some tester units that greatly simplified the process of troubleshooting bad mic lines." – Dave Rat
The Rat Sniffer/Sender is tester that can easily be used to troubleshoot bad cables, bad patches, and a host of other audio issues. The Sniffer is simply a barrel (easily fits in your pocket) with an XLRM on one end and three dual-color LEDs on the other. You can simply and quickly test xlr cables and snake channels by plugging it into a snake channel and have someone at FOH turn on phantom power. If the line is good and patched properly, you'll see three green lights. No lights means you're likely in the wrong channel; the snake line or the mic cable is bad. Or worst case scenario your snake is has met with a forklift.  If there is something wrong, you'll start seeing red lights and the pattern of lights will tell you what is wrong, from pin swaps, shorts and opens. The line has expanded to include NL and ¼" testers. You are now asking "How do you get phantom power down a 1/4" or NL4?" The Sender provides phantom power if it is not available.
Engineers that have used the XLR Sniffer/Sender agree that it has helped them to easily and quickly troubleshoot issues and provides you accurate information. From complex installed systems to one-offs it is an extremely useful tool. It is easy to pack and carry and a huge time saver.
You can pick up the XLR Sniffer/Sender for just $55 or the Basic Kit for $299. SoundGirls.Org Members can receive a 10% discount on the SoundTools Line until May 31st. email soundgirls.org@gmail.com to receive the code.
Basic Kit includes:
SoundTools® XLR Sniffer/Sender Tester
SoundTools® 1/4″ (TRS/TS) Sniffer/Sender Tester
SoundTools® DMX Sniffer/Sender Tester
SoundTools® NL4 Sniffer/Sender
 All cased in a Pelican 1150 Water proof, Crush proof, and Dust proof case
View the whole SoundTools Line
Check out more reviews on the SoundTools Line.
Mike Sessler from Church Tech Arts
Craig Leerman from Pro Sound Web
Barry Rudolph from Music Connection.