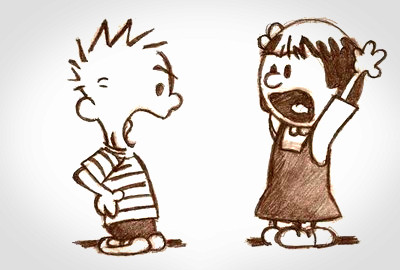 We've all had it happen. Someone you're working with is moody or doesn't seem to like you. You get yelled at for something that's not your fault. How do you handle it?
The majority of the time if you're in a professional environment working with a team of professionals everyone can put their differences aside enough to get the job done. It's the people who don't put things aside – who continue down the path of drama or difficulty while you're trying to work – that cause problems. We don't know if it's a personality trait if we triggered someone on a touchy subject, or we just caught him/her on a bad day. The problematic thing is at the end of the day it's not our job to play psychologist – we're professionals hired to do audio – but sometimes we have to navigate around people issues or their politics to get our actual job done.
The issues
Sometimes people will project their problems onto you. I worked with a producer on a tv show who came for mix reviews only to have me do the same fixes over and over. Then he would give up saying the mix still didn't "feel right." After six weeks of that, I questioned if I was a good enough mixer to do what he was asking. I later found out he was miserable on the job and treated others the same way.
Sometimes you're setup to fail, and there's no way around it. I engineered a bizarre ADR session where the producer got upset anytime I adjusted the mic pre. It was like trying to live mix and having to ask for permission to move a fader! We were already in session when it happened. The talent was on the clock, and we had a tight deadline, so I left the mic pre where it was. We lost some takes because he didn't want to lower the gain for screaming lines (clipping the mic pre) or raise it for whispering (resulting in a high noise floor). I thought about stopping the session to have a discussion but decided it was better to lose a few takes than not get the job done.
Sometimes you're an easy scapegoat (especially as a runner or assistant). When I was an assistant, I had mixers blame me for stuff so they wouldn't look bad in front of their clients. Early in my career, I worked on a remote recording truck, and the producer blamed me for a tech error that was entirely his fault. I kept my mouth shut because the truck was my ride home! They never hired me again, and I was terrified my reputation would be shot over something that wasn't my fault. It didn't affect my career at all (other than the learning experience).
The solutions
Focus on getting the job done knowing sometimes there's no good solution. At the end of the day, you may look "bad" to some people or your work may suffer in quality or it's just not a great project, to begin with. Others will understand you were in a no-win scenario. It happens to everyone.
The first thing we often ask is, "is it my fault?" It's ok to ask to decide what to do next – like, would apologizing help? But if you get your head stuck in analyzing (i.e., "could I have done something differently?" or "Is it because I'm a woman?") it's taking a stressful situation and making it harder to think clearly.
You can win over some difficult people. As a mixer, I try to find a way to make everyone comfortable in the studio whether they're in a great or bad mood. I feel out someone's mood by asking questions about the project or their job. I try to find another topic to talk about by being observant – maybe they brought a newspaper or have an interesting cell phone cover or got a friendly call from their kid. I worked with a producer who used to be extremely picky and somewhat rude when she was in a bad mood. I learned to take a ten-minute break and ask about her other film projects or her hobby. That generally could reset the tone for the rest of the mix.
Some people's mood or attitude won't change but you can still accommodate them. Some clients are so busy they feel they are "losing" a day being at the mix (this is often the case for directors or producers). Some people find audio a chore. One producer told me he'd rather go to the dentist than sit through an audio mix! Sometimes the solution is to work as fast as possible so they can get out of there. That's one of the first things I try to assess. I'll cut the chit-chat and get down to business if that's what's best for them. Sometimes in those situations you can work to build trust in working alone so they can do other things (one skill you need as a re-recording mixer is the ability to mix while people talk on the phone behind you!)
There are times when you can and should speak up about someone mistreating you. No one should feel threatened or unsafe on the job. I worked with a producer who out of the blue would yell and berate me about "mistakes" I had made. It scared me, actually. After it happened a couple times I went to management and refused to be in the studio alone with the guy. It was a risk – in other scenarios I could have been fired but I knew the studio would have my back. We work in an industry that does things in an unconventional way but that doesn't mean it's ok to put up with anything and everything.
---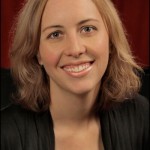 April Tucker: April is a Los Angeles-based re-recording mixer and sound editor who works in television, film, and new media. She holds both a Master's Degree and a Bachelor's Degree in Music/Sound Recording. April enjoys doing educational outreach such as writing for industry blogs, giving lectures and presentations. April can be contacted through her website, www.proaudiogirl.com.