July 19 – 20, 2013
Wrigley Field
It's 4 AM and I am back at the hotel, exhausted, covered in dried sweat and grime. We have successfully pulled off the only outdoor show scheduled for July 19th in Chicago.  I have lobby call in less than five hours and must shower, pack, and sleep.  Sleep should come easily, yet I am wired from the show and now worried about waking up for lobby call. I shower and try to decompress and process all the months of work and planning that have just culminated in tonite's Wrigley Field Show.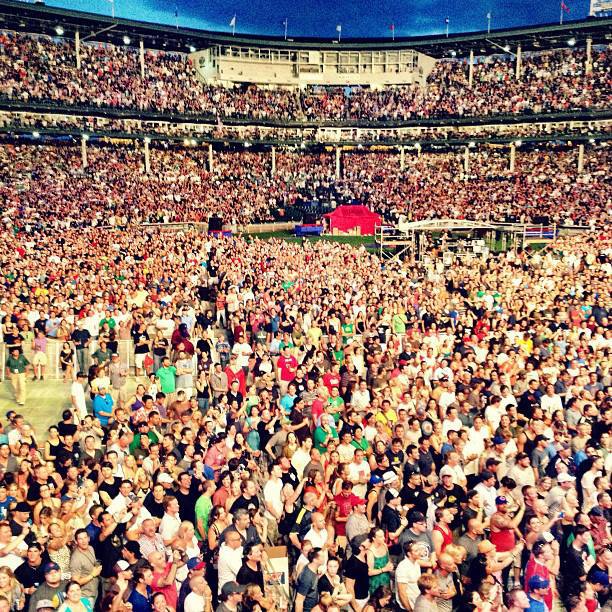 Announced in January an Evening with Pearl Jam at Wrigley Field-induced stress that was not always detectable and now that it is over a sense of calm comes back. I can't imagine the months of stress and work management and production shouldered. Getting to this point was hard and it almost did not happen as the band took the stage around 8:30 pm and played six or seven songs before being forced to leave the stage due to a storm moving in.
Sure rain or shine – well we had rain and shine, with temperatures reaching 97 degrees and I have no idea what the humidity factor was – but it was not nice. We also had winds most of the day reaching 35 – to 40 mph and had to bring the PA and Side Fills down to the deck and lights were taken all the way up. There they stayed for most of the day. Then rain, thunder and lightning storms set to move in around 9:30 pm. Awesome weather elements working to derail our little rock show.
I know the tickets say Rain or Shine and we have played numerous shows in the rain throughout the years. The tickets don't say anything about lighting strikes and weather reports were stating Wrigley would be hit by lightning. The Pearl Jam organization is very concerned about the safety of the audience and no one wanted a repeat of  Roskilde 2000 where numerous people were injured and nine died or The Tibet Freedom Concert of 98 which resulted in injuries and one being struck by lighting.  So the band left the stage, while the crew brought down the PA and Side Fills, lights were raised and everything wrapped in visqueen. We were then ordered off the stage and waited for the storm out. I have to give Pearl Jam Security and Production, Live Nation, and Wrigley Field kudos for having a good safety program in place.  I am unsure if this has come out of recent stage collapses and weather-related injuries – but it was very nice to see that it was in place and followed.
The storm was supposed to be fast-moving and everyone's hope was to re-take the stage shortly, we were delayed for two hours. While I do not know what transpired to extend the curfew, keep public transportation running, or the million other things that needed to happen for the concert to resume. They did happen and the band took the stage shortly after 11:30 pm. Although they did not get to play the entire setlist (which looking at it was probably a solid 3 hours plus), the band did get to play the majority of the original setlist ending the show at 2 AM.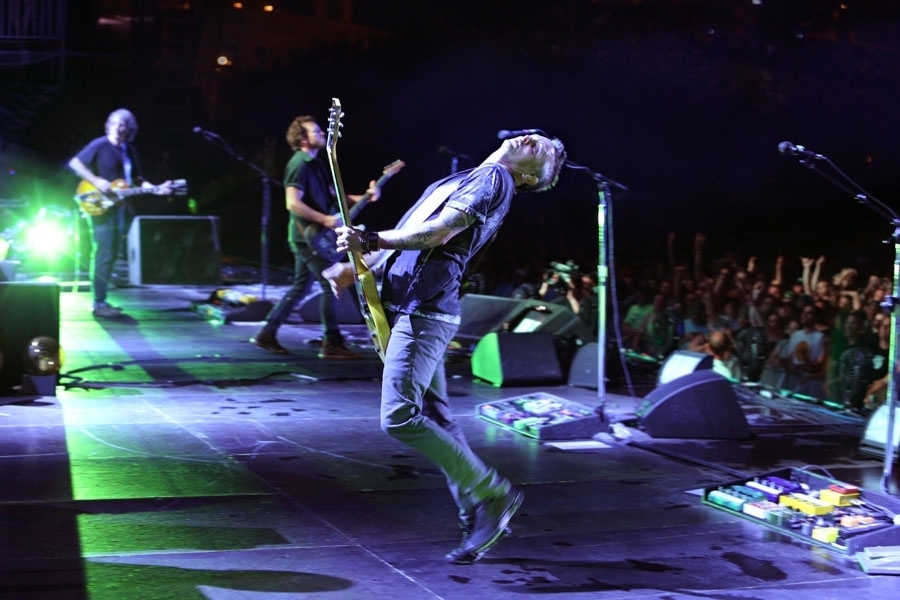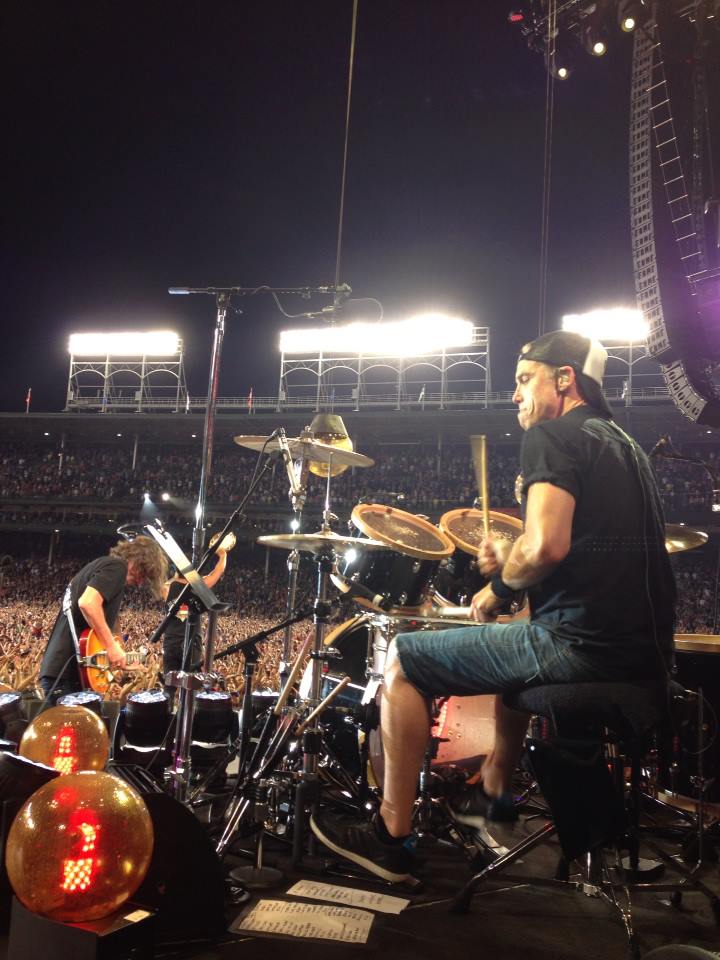 The best thing about playing the show – is we don't have to come back – because it was more than a bit brutal. Brutal enough that I only want to be inside Wrigley Field for a ball game.