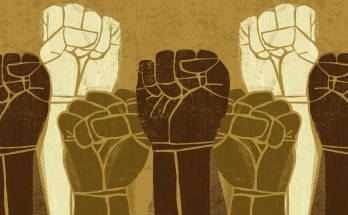 Before I get into this blog, let me say that I am writing this with very high emotions.  My heart is breaking for BIPOC.  I am horrified by the overwhelming lack of acknowledgment and responsibility in regards to the aggressive use of police brutality that has plagued this country for years, decades, even centuries.  I am utterly sickened by the blatantly flagrant display of racism that pours out of the White House every single day.  So, yes, it's possible that you are reading a different, maybe more fiery tone from me today because I am fired up.
In an effort to provide some kind of tangible support, I want to use my small platform here to discuss some ideas for the future, when we're able to live and work freely in the world again (remember, even through all of these recent atrocities, we're also still in a pandemic).  One day, we will be healthy again.  One day, we will be able to work again.  One day, people will start forgetting the protests, the rallies, the news.  That's the time that we need to remember that even when we're not inundated daily by all of these disgusting displays of inhumanity pouring in through social media and other news outlets, it will still be happening and will continue happening until enough of us start using our fiery emotions as fuel to actually DO something about it.  It's not just the inhumanity toward BIPOC that is a problem, it's also white complacency, and, frankly, blindness.
A couple of summers ago, I hired a crew of seven sound technicians to support my theatre company's summer season. Generally, most of my hires come from the USITT convention, KCACTF, and SETC.  A couple of weeks into the summer, one of my interns said to me," I just wanted to let you know that I think it's really great that this crew is mostly women and mostly people of color.  You've created a really inclusive department, and I wanted you to know that I appreciate it."  Wow.  What a fantastic compliment that I, in no way, deserved.  What she said was true.  They were mostly women, and they were mostly people of color.  It's just that I didn't do that on purpose, and I didn't even realize that's what we had until she brought it up.
I was blind.  I have to imagine that, as a black woman, the person that said this to me probably enters almost every situation looking around the room to see how outnumbered she is in terms of race.  I didn't think of that, because it's something I never do.  I really don't walk into a new situation and think, "Oh good, at least there are other white people."  That summer's beautiful blend of racial variety was a complete accident.  I learned from it, though.  I learned that as a person who regularly hires other people, I have an obligation to make sure that I am not just going through the same old motions and that I am using my privilege and my position to promote diversity and equity.
This is not to say that there is anything wrong with the organizations I listed above, in fact, it's quite the contrary.  USITT, KCACTF, and SETC provide so many opportunities for so many young people throughout the year, and I would be lost without them.  They all have many subgroups within their organizations that are specifically geared toward marginalized communities such as BIPOC, Women+, and LGBTQ.  I just think we can all be taking another step.
Maybe we should recruit specifically within HBCUs.  In researching for this blog, I very easily came across this list of HBCU schools offering performing arts programs. I also came across this HBCU list which provides useful statistics related to the schools and their demographics.  It takes two minutes for that extra Google search, and then finding department faculty email addresses after that is easy!  As I've already mentioned, the theatre organizations and conferences I've encountered in the past are doing a good job of continuing to promote diversity and inclusion, but this thought led me to Google search "black theatre conferences," and the first hit was for The Black Theatre Network.  What a fantastic recruitment opportunity that I have been missing out on.
My point is that I don't want us all to relax when the heat is turned down.  Let's keep moving forward.  Let's take another step—push a little harder.  I want to challenge shop heads, recruiters, and managers to remember this blog during hiring season, and ask yourselves if there's something else you can do.   It's our responsibility as artists to never stop learning, and never stop growing.
---
Diversify You Crew
The EQL Directory is a global database of professionals that seeks to amplify the careers and achievements of women working behind the scenes in music and audio. Any person around the world can add their name and claim their space. And, any person looking to hire a more inclusive creative team can find professionals in their area.
The directory features over 500 people of color who work in audio around the world. You'll find editors, hosts, writers, producers, sound designers, engineers, project managers, musicians, reporters, and content strategists with varied experience from within the industry and in related fields.
While recruiting diverse candidates is a great first step, it's not going to be enough if we want the industry to look and sound meaningfully different in the future. Let us be clear: this isn't about numbers alone. This is about getting the respect that people of color—and people of different faiths, abilities, ages, socioeconomic statuses, educational backgrounds, gender identities, and sexual orientation—deserve.
---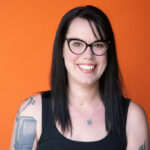 Elisabeth Weidner is a freelance Sound Designer/Composer and Audio/Video Technician based on the Central Coast of California. She holds a degree in Commercial Music from Florida State University and has been working professionally in the live sound industry for over 15 years.
Prior to being a full time freelancer, she served as Sound Director/Resident Sound Designer/Composer for PCPA-Pacific Conservatory Theatre from 2009-2019. While in residency, she also served as Faculty for PCPA's Technical Theatre Conservatory. Elisabeth sits on the USITT Sound Commission jury for Current Practices and Research in Sound paper/article submissions and is a proud member of ASCAP and the TSDCA. www.elisabethanneweidner.com