by Samantha Potter
This is the second part of my blog about being an efficient and successful boss. I think we've all got what it takes to make a difference in our team's lives. Help them help you.
Be Organized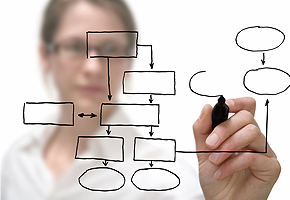 A good leader knows the ultimate goal, the steps needed to attain it, and the timeline in which to accomplish it. If you aren't organized, things can get out of hand quickly and all of a sudden, there are four different fires you need to put out.
Be comfortable delegating responsibilities for certain tasks to team members or groups, and check their work without micromanaging. If you know plans have just changed, inform your group and adjust things accordingly. Even if something goes completely haywire, try to remain calm. If the leader starts wigging out, the team is going to lose confidence, as well as wig out. Tackle problems one at a time, take deep breaths, and relax as much as possible. Plans and events change all the time. Be prepared for anything.
Confidence
Radiate confidence, even if you're faking it. Seeming confident gives your team confidence. There may be occasions where you get overwhelmed, it happens to the best of us. Simply relax and exude. Tackle problems, go in prepared. Help raise the confidence of your team. Your team is your lifeline, so don't leave them scared and helpless. You don't gain confidence overnight. You earn confidence over the course of a career, or life, or job. Even when you earn confidence it can be easily flustered.
A note for the women reading this: you've got more confidence than you're giving yourself credit for. Trust me.
Confidence can come from knowing your surroundings, organizing your plans of attack, and opening up communication lines (a lot of things talked about in this post). You don't always have to be confident, but you need to act confident.
Appreciation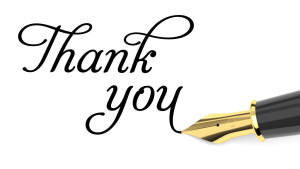 Arguably, the most important part of leadership is showing your appreciation for your team's hard work. If they know you care and are aware that their hard work doesn't go unnoticed, they are much more likely to go that extra mile. Smile and thank them after the show. Tell them they did an excellent job and that you're proud of the finished product. Do something special for them every once in a while: buy them pizza, get them a 'Thank You' card, get them something special during the holidays, buy them a cupcake on their birthday. Even little things like an email showing your gratitude can go a long way. Gratitude is something you don't realize you need until you aren't getting it anymore. If the client is treating them poorly, or your boss is taking something out on you, don't pass that along to your team. Be the one that rises above and helps make your team better.
Responsibility
It's easy to take credit when things go well. It's when things go wrong that people can struggle to take the blame. I've dropped the ball once or twice, and if one of my team members drops the ball, it's on me as well. Taking responsibility for mistakes is all the more reason to communicate freely and know your team so that tasks can go off as flawlessly as possible. When something does go wrong, don't just let it rain down onto your team. You can let them know what went wrong and how to fix it without destroying confidence. It is your responsibility to lead the team to success and to correct it when it is a failure.
Being a leader is hard.
Being a leader can be extremely rewarding.
It's all about how you tackle it.
Be the boss that everyone wishes they had.
---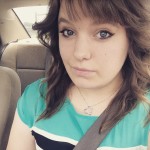 Samantha is an IT Media Supervisor and Audio Engineer for the largest Methodist Church in the US and a Production Manager for Funk Syndicate located in Kansas City. Working closely with IT, Producers, Coordinators, and Musicians, Samantha oversees audio and other media technology while mentoring and training women in STEM fields. Additionally, Samantha is the Chapter Head of the SoundGirls KC Chapter.