The best thing you can do whilst mixing is cleaning up the recording so that frequencies don't clash with one another. An EQ on the vocals can help sculpt the sound and really clean up and make a good recording sound great! Here are some basics tips to help you get started.
The first thing I do is roll off the low end. You can do this from around 90-100Hz depending on the persons' vocal range. If they have a higher range, you can scoop out a bit more of the low end just make sure to use your ears and find a sweet spot so that you can still hear the tones of the voice clearly.
A slight tight boost around 800-1k HZ can boost the clarity of the lyrics. You can also reduce these frequencies to help with a nasality in the vocals.
If sibilance is a problem in your recording and you can prominently hear a lot of P and B sounds you can remove them around 4k-9k.
Boost between 1k-2k to open up the vocal.
You can then add a high shelf around 7k to brighten up the recording. Make sure to roll off the high end at around 18kHz.
It's also important to remove any room noise so the easiest way to do that is to increase an EQ parameter by several dBs and sweep across the EQ to find any prominent frequencies. Once these have been discovered you can remove them by decreasing the dBs.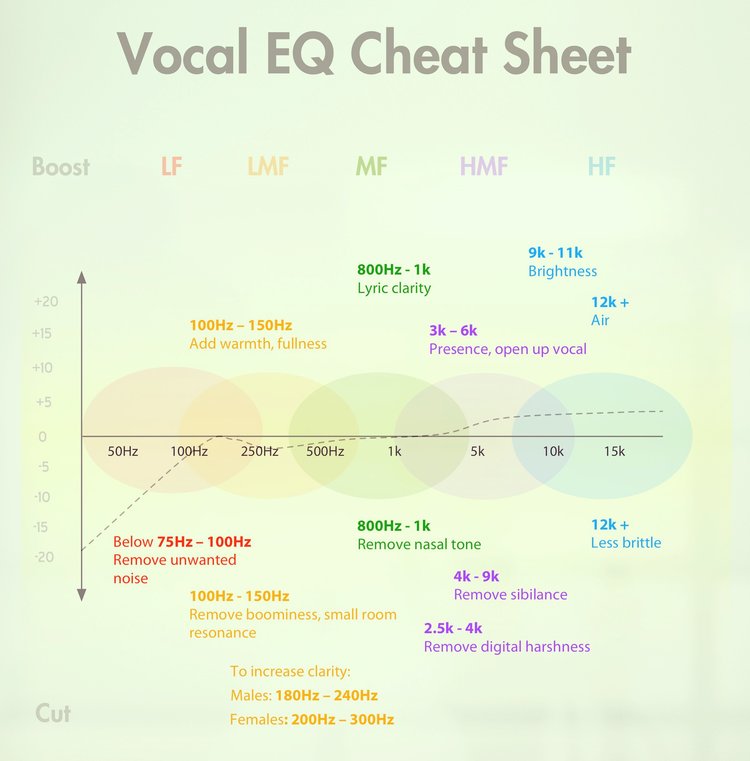 Just like most techniques in music production, just remember to use your ears to find what makes the track really sing. A good EQ can really help boost a vocal and help give it its own place in the mix.
After I EQ the vocal I then move on to compression and adding on effects like reverb, delay, etc.
I hope these quick tips helped get you started with vocal EQ but just remember every vocal is different and some singers will need their voice highlighted and altered in different places. This is completely normal and ok but these fundamental EQ points are a great way to get you started!
---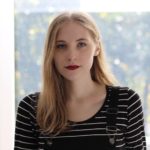 Jen Athan is a composer and producer based in Glasgow. Her work spans many different styles and genres and typically features her love of sampling and experimenting with new sounds. She has written music for theatre shows and short films and enjoys creating music to accompany a narrative.