By: Kerrie Mondy
No matter how dedicated you are to a process, there comes a time when you lose patience with it. Have you ever stopped to wonder why that is? It doesn't make sense, in a way. You know you're doing the right things, for the right reasons, and you're sure that given enough time, your efforts will yield great results. And you're still doing the same stuff that you were psyched about a few short months ago. So why does the shine rub off?
Most people need a hunk of cheese now and then to keep attacking their maze. With the grind comes the realization that your process may be a much longer march than you expected, and might not give you the rewards you envisioned along the way. When we're working toward a goal, we kind of expect to feel it a little, to have those great pedestal moments that make all the time and frustration worth it. Most people, at some point, will start to wonder, "When do I get my Rocky montage? When do I get to say, "Hey world, I totally did it. I am awesome. Look at my montage. If you freeze it here, you can see the exact moment I started winning."
On some level, we expect that progress = pride. The more we achieve, the more awesome we will feel. Not feeling awesome? Then you haven't done enough, well enough. I tend to see the relationship as a little less proportional. To me, progress is kind of like pride's unglamorous, sensible cousin. Maybe not as fun to show off but waaaaaay better to have around. The key to keeping it going is being able to see, evaluate, and appreciate the little steps you're taking, and how they fit into your long-term objective.
And this is where I've found myself at the Bistro, with a number of things. The lights are still a mess, (I won't even get into that), the systems are still evolving (literally – things are still being installed upstairs to finish our audio system), and we still have much ground to cover in terms of making the space and the systems a cohesive and great-sounding environment.
We have a combination of fixed and changeable factors that need to find their happy places with one another. The fixed would include things like speaker type and location, and the changeable would be things like system EQs, delays, send levels, mixes, and the like. And it seems like I'm fighting the same battles with all that stuff that I was in October. When I get frustrated, that's all I see. But when I think in terms of progress, not pride, I see that while I might be fighting the same battles, I'm doing so from higher ground.
The Battle: Our "transparent" under-balcony speakers border on "non-existent". Patrons have complained since we opened that they're not on or not working. My ears also find a lot of show missing under the overhangs. We have a long, shallow room with lots of seating on the sides of the stage, so it's really important that we get these doing their jobs.
The Progress: The sends have been tested an retested, and they are working just fine. Repeated listening revealed a few things. One is that, not surprisingly, the missing pieces are the high and airy parts of everything, some horns/winds, vocals, and either piano or drums depending on what side of the house you're on. Both sides are suffering, but differently – the coverage on the house right side is particularly ineffective, and stage setup/instrumentation changes what's needed where, as does how I'm using the mains. I started addressing this with a bit more level and a simple eq adjustment, putting shelf filters on the send to roll down everything below about 300 and roll up everything above 4k. It helped a little, but didn't address the uneven coverage. That was a bugger until I was standing at the bar one night, talking to the restaurant staff, when I realized that behind the bar, the show sounded great. I walked around the bar and realized the coverage problem was simply the result of how the speaker was aimed. It was aimed with the goal of being out of the coverage of the mains, but in doing so was missing most of the patrons it was assigned to serve. I haven't been given the blessing to re-aim it, but now with some assurance that I have the basics of the coverage needs in hand, I've been working in a lot more detail with the speakers' mixes. The attention to detail it takes to really dial these in is far beyond what I was expecting, and I don't always nail it. The mixes to these have to be just as deeply considered if not more so, than my main mix. I often find out that between the mains, monitors, and under-balcs, I'm running 3 shows at a time. 🙂 And while they're not perfect, I am getting significantly fewer comments about them.
The Battle: The balance and tone of the mains needs work. It frequently sounds flat, with some hot/dead spots in the house. Our stuff is all great, and we don't suck at our jobs, so why does it sound so "eh"?
The Progress: I'm finding that the rule of this room, generally, is that the show needs to happen in my mind long before it hits the stage. Preparation is huge in here, and the mains really need to reflect the different needs of each show. Until very recently, we haven't had access to our DSP, a BSS London Soundweb system, so I started with what I could control, the VUE software. I found that in some situations, it really helped to turn the inside speakers in the L/R clusters down 3-4 dB to compensate for stage volume and help tone down hot spots in the house. However, in other situations, such as a loud band with vocals, this bites me pretty badly, as the vocals get overwhelmed in the center. So now I adjust the volume of the inside speakers on a per-show basis based on the priorities of make everything heard first, then balance what you can. I do a lot more with panning, now, too, to spread the sound field more evenly across the room. This requires a lot of care because, in such a wide house, it's easy to lose things on one side completely if you get pan-happy. This month, we finally got into and trained on our BSS system (at least sufficiently to start dipping our feet in the pool), and I've started making a few minor adjustments, mainly to ease up on the heavily EQ'd mains. I don't want to go nuts with it right out of the gate, not knowing how this will effect gain-before-feedback, resonances, and the work I've done to under-balcs. I have a feeling that we have a long ride ahead of us with this issue, but it's nice to at least have the reigns.
The Battle: The audio delay to the video send in the lounge area is way off. It's kind of distractingly awful.
The Progress: I'll be honest – I haven't measured or calculated jack while working on this. Call me lazy if you will, but I'm 35 years old, have eyes and ears that work, and I can tell when it looks like sound is coming out of someone's mouth and when it doesn't. The board doesn't have delay setting on the aux channel feeding this, so I took the issue up with the VUE software, which does. We have Sunday brunch shows with the same small band every week, and once they're up and running, they don't demand a lot of attention. So this has been a great time for me to walk around the venue, watching, listening, and working on things I wouldn't get a chance to during evening shows. We have 5 speakers in the lounge, so I would set up a delay on each one, go over, listen and watch, come back, set a new delay, and so on. As it turns out, the only reason this has taken so long is that this needed a much longer delay than I expected. I wasn't even sure the delay feature was working at first because I ended up needing over 100 milliseconds on the send. The video looks much better and sounds fine so long as the doors to the main room aren't open!
There are still things I haven't even started on yet (the speakers on the balcony level, a mysteriously over driving amp serving the third and fourth floor ceiling speakers, a less-than-efficient organization of gear and processes), things that are recurring problems (issues with power, noise, and gain at our stage boxes) and then of course the soap opera that is Bistro lighting world, that are begging for solutions I don't have yet. If you look at the venue, and the problems, as a whole, you will come to the conclusion that there is way more to be done than has been done. It's hard to go home every day and feel proud knowing that. But it's not about that, is it? The Bistro doesn't care about the state of my ego. It cares about and benefits from, that fact that it gets a little, tiny bit better every day.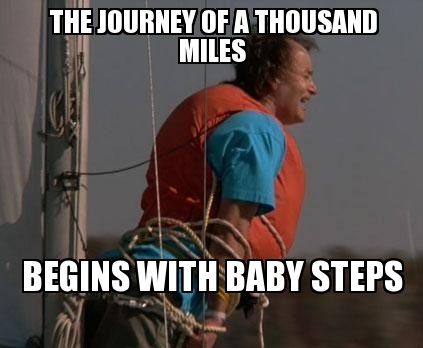 Next month – The spectrum analyzer takes over! Questions, experiments, and nerdventures with a 6 dollar app.