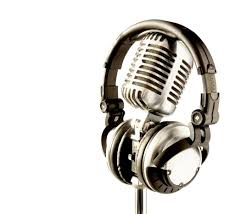 Join SoundGirls for a Video Conference on Audiobook Editing
May 2, 2018
2:00 PM Eastern Time
In this session, narrator-producer Andi Arndt and audio engineer Amanda Rose Smith discuss the exploding audiobook industry, which took in $2.5 billion in 2017 with an estimated 79,000 titles produced.
There are unlimited opportunities in audiobooks for diligent, deadline-driven audio engineers, working for publisher-owned audio production houses as well as indie producers, authors and narrators. Andi and Amanda will let you know a little more about the typical workflow of an audiobook editor and answer your questions about how you can learn the craft and take advantage of this booming sector of the publishing industry.
Andi Arndt is an Audie Award winning narrator and producer of over 250 audiobooks in genres from children's to biography to mystery and romance.  She works from a home studio in Virginia for clients across the English speaking world. In May 2018, she will be inducted into the first class of the Audible Narrator Hall of Fame.
lyricaudiobooks.com andiarndt.com romancenarrators.com
Amanda Rose Smith originally a musician, after earning a BA in Music Composition from Smith College, Amanda discovered that she loved recording as much as she loved composing, and moved to NYC where she completed a Masters Degree in Music Technology at New York University.  Since then she's worked in various industries, as a live sound engineer, recording over 900 audiobooks, music, film, television, video games, and commercials. She was ADR engineer on season 2 of Netflix's "Orange Is The New Black" and dialogue editor for Telltale Games' "The Walking Dead: The Game".  Amanda continues to compose music in addition to recording, editing, and directing voiceover. She loves most things Star Trek, scuba diving, and hopes to visit all seven continents before she dies.
SoundGirls.org Audiobook Editing Webinar
May 2, 2018 2:00 PM Eastern Time (US and Canada)
Join from PC, Mac, Linux, iOS or Android: https://zoom.us/j/334316389
Or iPhone one-tap :
US: +16699006833,,334316389#  or +14086380968,,334316389#
Or Telephone:
Dial(for higher quality, dial a number based on your current location):
US: +1 669 900 6833  or +1 408 638 0968 or +1 646 876 9923
Meeting ID: 334 316 389
International numbers available: https://zoom.us/zoomconference?m=4othVwofxG0wqgC5Zd2NMXwk4AvwrNK4