Working in professional audio is tough in the best of circumstances, COVID-19 has made this much more difficult and impossible in live events and the filming side. (We expect this will start trickling down to the post-production side soon)
SoundGirls is launching a series of webinars to help you develop secondary skills that can help you become more versatile in the types of gigs you can take.
The Good, The Bad, and The Ugly of Wearing Two Hats.
Zoom Webinars
May 11 Basic Intro to Tour Managing
May 18 – Pre-Tour Organization, Creating a Budget and Advancing
May 25 – Day of Show
6 PM to 8 PM EST
Register Here – a link to the webinar will be emailed to you
When starting out as a Live Sound Engineer, you will encounter gigs that require you to wear two hats. The Tour Manager or Production Manager and Sound Engineer are the most common dual roles you will encounter. Being able to handle both roles effectively will make you more valuable, increase your skillset, and allow you to gain the experience you need to tour solely as a Sound Engineer or Tour Manager.
What do you need to know to tour manage? Tour managing is similar to herding cats. Why would anyone want to herd cats? It's difficult, time-consuming, and the cats don't like it. These days touring budgets are shrinking and the crews are often smaller. This means when you are starting your career in live sound, you will be required to do more than one job. Engineer/TM/PM is a favorite combination.  If you gain the skills to TM/Engineer, you will be paid more and make yourself more valuable.
---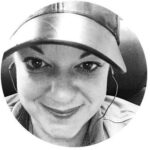 Moderated by Misty Roberts – A veteran Tour Manager and Coordinator of 20+ years, Misty has been pivotal in opening up the conversation regarding Mental Health in touring.  As a leading member of Show Maker Symposium, she is helping to develop content in these times of need to assist her industry peers.  As the founding member of the Women In Touring Summit, she continues to advocate for change in the touring industry on behalf of the 1,800 members of the group.
In addition to guiding the conversation with mental health and substance abuse professionals on the I'm With the Crew weekly webinar which addresses mental resilience during the Covid-19 pandemic, Misty also hosts the Tales From Seat 4A podcast- providing interviews with industry heavy hitters in the creative fields of comedy, music touring and movie production.  Slowly she's finding her comfortable spot being in front of the camera instead of behind it.
---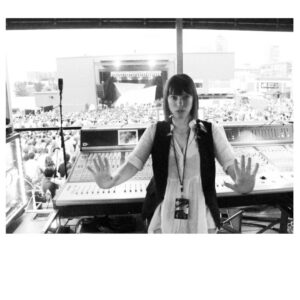 Dana Wachs is a Brooklyn based Audio Engineer, Tour Manager, and Composer/Musician. Dana started her career in music in 1994, as bass player for the Dischord band Holy Rollers, which ignited her interest in live sound, after a national tour supporting 7 Year Bitch. Her first foray into the practice of live sound began after that at the Black Cat DC, and later the infamous 9:30 club.
Dana's first national tour was as TM/FOH for Peaches supporting Queens of the Stone Age in 2002.  Her first International tour quickly followed in 2003 with Cat Power.  Since then, touring has kept her on the road 9 to 11 months out of the year with bands such as MGMT, St. Vincent, M.I.A., Grizzly Bear, Foster the People, Nils Frahm, Deerhunter, and Jon Hopkins to name a few.
Outside of touring, Dana composes and performs under the name Vorhees, with two releases on Styles Upon Styles (Brooklyn), and is currently composing her first feature film score.
---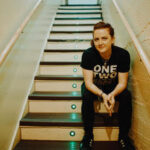 Mary Broadbent is a Tour Manager, Production Manager, and Guitar-Backline Tech who's been in the music touring industry for 16+ years. She's tour managed for artists such as The Mowglis, The Staves, Loote, Wrabel, Plain White T's, and production managed/stage-managed the festival Girlschool and She Rocks Awards 2018 & 2020. In 2015 she added Guitar-Backline teching to her skillset working for Big Bad Voodoo Daddy, The Mowglis, The Staves, Plain White T's, and Tegan and Sara. She serves as a TM/PM mainly but pulls double duty Tour Managing & Teching when tours require it. She finished off 2019 Tour Managing for Clairo on her Immunity Tour in the US & Europe and started off 2020 Guitar Teching for Against Me!  when the industry was put on pause by Covid-19. She lives in Los Angeles, and is using this ' pause ' in the touring world to take a Mixing Live Sound Course and advancing her on-going guitar lessons.
---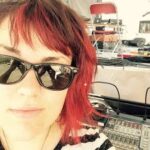 Maxime Brunet is a Canadian freelance FOH engineer and has worked as a Tour Manager. She has toured internationally with artists such as Wolf Parade, and Operators, amongst others. She has also developed an intro to live sound class aimed at women and non-binary musicians, which she has taught in multiple cities across Canada.
---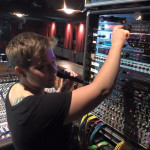 Tiffany Hendren is a full-time sound engineer and head audio tech at Del Mar Hall in St. Louis. She has toured as FOH Engineer and Tour Manager for Betty Who. She is also a co-director of SoundGirls.