Interviews and Articles
---
7 Sound Alternatives to Working for Free
Ebonie Smith Why are Female Producers Everywhere, Yes so Invisible?
Catherine Vericolli – A Sense of Wonder
MARTA SALOGNI STUDIO ENGINEER + PRODUCER:
BJORK, HOLLY HERNDON, BON IVER
In the Studio with Sylvia Massy
Rhiannon Mair: Well Engineered
Top Engineer Ann Mincieli Rules the NYC Music Scene with Her Jungle City Studios
Catherine Marks: Happy Accidents
Annette Cisneros – Working Behind Two Types of Desks – Offspring, Social Distortion, Alice in Chains
Behind The Glass: An Interview with Producer/Engineer Trina Shoemaker
Where Are All the Women Producers? Here Are Five Famous Ones
Why are Female Record Producers So Rare
Meet The Woman Engineering Your Favorite South African Hip-Hop Releases
More than a Few Female Music Producers
150 Female Producers You Need to Know
Where are All the Women Record Producers
Less than 5% of Audio Engineers are Women — This is My Story
Rhiannon Mair Interview – Multifaceted Music Production
Producer, songwriter, and gender diversity campaigner Carla Marie Williams
If You Want To Be Somewhere, You've Got To Occupy It': How Women Are Changing The Face Of Engineering And Producing
Behind the Console: 10 Sound Engineers Changing the Game
Beethoven's Ninth in 5.1 Leslie Ann Jones, Wolfgang Fraissinet, Mike Pappas and a Lot of Digital Mics
---
Tutorials and Resources
---
Sylvia Massy: Unconventional Recording
Professional Advice For Home Studio Building
---
Blogs
---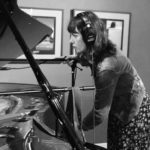 Ainjel Emme is a musician, songwriter, and producer. She has spent the past 20 years immersed in the study and practice of record production, shadowing world-class audio engineers, working in professional studios, and making records via her Los Angeles-based production house, Block of Joy.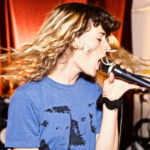 Elana Carroll is a songwriter, producer, and performer who has been making original music for 15 years. She holds a BA in music and critical theory from Bard College at Simon's Rock.
Elana's interests as a writer/producer span from electronic and dance to pop and country, and she co-writes with other artists as well. Her current focus is on teaching (she will be teaching a Beats by Girlz class this fall), and her project, Party Nails. She feels it is part of her purpose in this life to "normalize" non-males in the music business through performance, teaching, and mentoring. She is particularly fascinated with popular culture and music in the age of technology.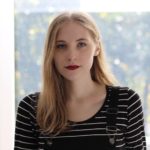 Coming in 2019 Jen Athan is a composer and producer based in Glasgow. Her work spans many different styles and genres and typically features her love of sampling and experimenting with new sounds. She has written music for theatre shows and short films and enjoys creating music to accompany a narrative.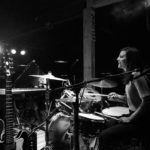 Coming in 2019 Kate Haldrup is a Nashville-based freelance recording engineer and drummer. She graduated from Indiana University's Jacobs School of Music in 2014 and has spent most of her professional career in a studio recording environment. She enjoys the hands-on process of analog recording, and gained a lot of experience on tape machines and maintenance while working at Welcome to 1979 in Nashville. Kate also absorbed an extensive knowledge of vinyl mastering and the vinyl industry while at '79. Most recently she has been freelancing in Nashville both as an engineer and drummer and loves participating in full band live-tracking sessions.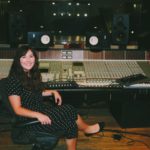 Coming in 2019 Virginia Haladyna is a musician, songwriter, performer, and freelance recording engineer based out of Austin, Texas. Upon graduating from The Recording Conservatory of Austin, she went on to intern and work out of the world class Orb Recording Studios. She has recorded two full length albums, EPs, and multiple singles for local Austin bands. As well as recording other artists, Virginia records and mixes her band Happy, Hollow. She's assisted sessions alongside established musicians,producers, and engineers the last four years and plans to continue honing her craft for many more.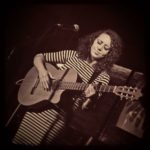 Coming in 2019 Michelle Sciarrotta is a singer/songwriter, composer and musician. She holds a BA in Music Performance and a music teaching degree. Michelle has worked all over the UK and Europe as a guitarist and co-writer with Blaze Bayley, and she self-produces her solo projects. She is passionate about women's rights and education for girls.
---
Divine Affliction: Perception Through a Feminine Lens Blog Series: The blog hosts theoretic discussions on the intersections of gender and music production.
---
SoundGirls Profiles on Women Recording Engineers and Producers
---
Catherine Vericolli – Owner, Operator, and Manager of Fivethirteen
Catharine Wood – Producer, Engineer and Owner of Planetwood Productions
Vanessa Silberman – Producer, Recording Engineer, Label Owner and Artist