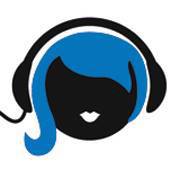 Welcome, New Members!  We created SoundGirls.Org to give women in audio a place to network, connect, and support each other. We are excited to have you join us! Here is a brief introduction of features you will find on our site.
Find out About Us to learn who we are and why we founded SoundGirls.Org. Then, introduce yourself in the Member Introduction Forum and tell us a little about yourself and what area of audio you work in. Don't forget to check out our exclusive Member Benefits.
Profiles: Every month, we profile a woman working in audio. If you know a woman or would like to be featured in our profiles, you are welcome to email us at soundgirls@soundgirls.org.
Blogs: We publish two new blog entries from our monthly contributors bi-weekly. If you would like to become a monthly contributor or submit a guest blog, email us at: soundgirls@soundgirls.org.
Events: SoundGirls chapters hold meet ups all over the world. All upcoming SoundGirls events and more are listed here.
Under the Resources tab, you'll find tips and advice on getting started as a sound engineer. Educational and internship opportunities can also be found in this section, as well as recommended reading, related websites, and much more.
Merch: Help support the SoundGirls.Org website by purchasing a T-shirt.
Members: This section contains tools to help network and build a community (for yourself and SoundGirls as a whole). Find other members in your area, post questions and interesting content in our news feed, and visit our forums for job opportunities, mentorships, and other topics.
We look forward to getting to know you and welcome your comments, suggestions, and recommendations. Please feel free to email us soundgirls@soundgirls.org
Karrie, Tiffany, Jessica and Michelle