To inspire and empower the next generation of women in audio.
Our mission is to create a supportive community for women in audio and music production,
providing the tools, knowledge, and support to further their careers.
SoundGirls supports women working in professional audio and music production by highlighting their success and providing a place for them to connect, network, and share advice and experiences.
SoundGirls provides support, career development, and tools to help those working in the field advance in their career.
SoundGirls works to inspire and empower young women and girls to enter the world of professional audio and music production.
SoundGirls seeks to expand opportunities for girls and women in these fields and to share resources and knowledge through cooperation, collaboration, and diversity.
ABOUT US
Women currently make up only 5% of the professional workforce in professional audio and music production.
SoundGirls exists to inspire and empower the next generation of women in audio.
Our mission is to create a supportive community for women and under-represented groups in audio and music production, providing the tools, knowledge, and support to further their careers. SoundGirls is an inclusive community for people with a passion for audio to learn from women working in professional audio.
Established in 2013, SoundGirls is a community for women and non-binary people in the audio industry. We aim to create a strong network and equitable space in a field that has been historically challenging for women and gender-divergent folks to break into. SoundGirls is inclusive and welcomes all people with a passion for audio.
SoundGirls supports women in audio by highlighting their successes, offering resources, cultivating career opportunities, and providing a forum for members to meet, exchange, and collaborate with other industry professionals. We firmly believe that "You Can't Be What You Can't See." We work to document the historical contributions of women in audio and regularly spotlight their achievements in the field today.
SoundGirls operates under the Fiscal Sponsorship of the California Women's Music Festival, a 501(c)3 non-profit organization. Though our work is centrally focused on people who identify as women, our community is an intersectional space and all are welcome. We are Anti-Racist and LGBTQ+ positive organization.
The EQUAL Directory powered by SoundGirls in partnership with Spotify is a useful tool when people say "they want to hire women but can't find any."  We encourage our members to enter their information and share the directory with their peers and colleagues.
Check out our resources for a more inclusive industry.

Meet the Directors
Karrie Keyes – Executive Director and Co-Founder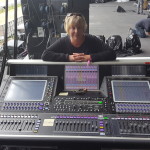 Hailing from Los Angeles, Karrie has spent the last 30 years as the monitor engineer for Pearl Jam and Eddie Vedder. Karrie started out doing sound for punk bands in Los Angeles in 1986 under the tutelage of Dave Rat of Rat Sound, where she spent twenty years helping to establish the company. She was able to gain an immense amount of hands-on experience and technical knowledge at Rat, which eventually led to her becoming the monitor engineer for The Red Hot Chili Peppers from 1990-2000. She first met and started working with Pearl Jam who opened for RHCP on their 1991-1992 Blood Sugar Sex Magic Tour. She has worked with Sonic Youth, Fugazi, and Neil Young.
---
Heading up Recording Arts are Piper Payne and Catherine Vericolli
Piper Payne – Co-Director
Piper is a mastering engineer in Oakland, CA, where she works on albums for independent artists and major labels. Piper is the Owner and Chief Mastering Engineer of Neato Mastering and she is a Co-Founder and the Chief Product Officer for Second Line Vinyl, a new Oakland-based vinyl pressing plant opening in 2018.
She recently finished her term as President of the SF Chapter of the Recording Academy and serves on the P&E Wing Advisory Council. She is also on the committee of the AES SF Chapter and heads the AES Diversity and Inclusion Committee. Piper is an audio professor and guest lectures often about mastering and recording.
Piper has mastered a wide variety of music including nationally renowned artists Third Eye Blind, Madame Gandhi, Geographer, Elettrodomestico (Jane Wiedlin/Go-Go's), Shamir, Between You & Me, David Messier, and Fritz Montana, as well as Bay Area favorites Kat Robichaud, ANML, Sioux City Kid, The She's, Emily Afton, Abbot Kinney, Travis Hayes, Kendra McKinley, Van Goat, and Diana Gameros.
---
Catherine Vericolli – Co-Director
Catherine Vericolli has been an outspoken analog purist since 2005. As owner, engineer, and tech at Fivethirteen Recording in Phoenix, AZ, she is dedicated to keeping the traditional analog
recording process alive in the desert. Going on 12 years of being in business, Fivethirteen has grown out of it's local musicians, homestead roots into a stop off for touring nationals and international bands, guest engineers, and home for the occasional film score. Added on in 2010, Fivethirteen's mixing suite has become one of Arizona's premier mixing destinations, and with the installation of a RND 5088 in it's tracking control room during the summer of 2013,
Catherine has since taken on the studio's management position full time. She's also an audio educator, travels nationally as an audio panelist, and co-edits Pinknoise Mag, an online publication dedicated to diversity and technical excellence in the audio industry.
513recording.com
---
Heading up EIPMA Jett Galindo and April Tucker
EIPMA is a national organization of experienced, working professionals offering career guidance for individuals seeking craft and technical careers in the entertainment industry.
EIPMA is a collaboration between multiple entertainment industry organizations including: American Cinema Editors (ACE), Audio Engineering Society (Los Angeles Section) (AES), Avid, Cinema Audio Society (CAS), Hollywood Professional Association (HPA), Motion Picture Sound Editors (MPSE), Recording Academy, Society of Motion Picture and Television Engineers® (SMPTE), and SoundGirls.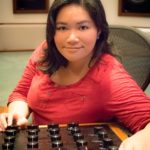 Jett Galindo began her engineering career in the world-renowned Avatar Studios in New York as the recording engineer for producer Jerry Barnes. As Barnes' engineer, Jett engineered for veteran artists such as legendary singer-songwriter Roberta Flack, Nile Rodgers and Latin Grammy-winning Brazilian rock band Jota Quest.
In 2013, Jett joined The Mastering Lab family as the sole right-hand man to pioneer mastering engineer and Grammy Technical Achievement awardee Doug Sax. Under the steady mentorship of the late Sax, Jett burgeoned to become the newest mastering engineer in The Mastering Lab roster. In 2014, Jett's work with Brazilian rock band Jota Quest garnered the group a Latin GRAMMY nomination for Best Brazilian Contemporary Pop Album.
With engineering credits spanning different genres and legendary artists (Bette Midler, Randy Travis, Nile Rodgers, Roberta Flack and Gustavo Santaolalla, to name a few), Jett Galindo carries on the legacy left behind by her late mentor, mastering legend Doug Sax (The Mastering Lab). She now works as a mastering engineer alongside Eric Boulanger at The Bakery, located at the Sony Pictures Lot in Culver City, Los Angeles.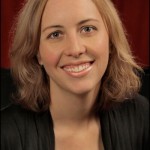 April Tucker: April is a Los Angeles-based re-recording mixer and sound editor who works in television, film and new media. She holds both a Master's Degree and a Bachelor's Degree in Music/Sound Recording. April enjoys doing educational outreach such as writing for industry blogs, giving lectures and presentations. April can be contacted through her website, www.proaudiogirl.com.
---
Grants and Scholarships and Co-Director of U.K. Chapter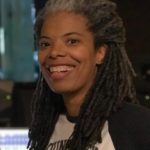 Leslie Gaston-Bird is a former Associate Professor of Recording Arts at the University of Colorado Denver. From 2013-2015 she served as Chair of the Department of Music and Entertainment Industry Studies. She recently led a group of recording arts students in a study abroad course in England and Italy which included the 2018 AES Convention in Milan.
Leslie has done research into audio for planetariums, multichannel audio on Blu-Ray, and a comparison of multichannel codecs that was published in the AES Journal (Gaston, L. and Sanders, R. (2008), "Evaluation of HE-AAC, AC-3, and E-AC-3 Codecs", Journal of the Audio Engineering Society of America, 56(3)). She frequently presents at AES conferences and conventions
---
Tiffany Hendren – Co-Director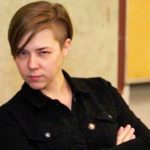 Tiffany is currently the head Sound Engineer at Delmar Hall in St. Louis and tours with the band "A Silent Film" doing FOH. She has been involved in sound professionally for around seven years, full-time about five. Tiffany became the co-director of SoundGirls in August 2015. She also co-produces an annual invitational motorcycle showcase in St. Louis, MO – Cycle Showcase STL. When she gets some time – her other hobbies include crocheting scarves that never get finished, cross-stitching bad words onto things, learning to ride her motorcycle, and finally taking guitar lessons.
Tiffany experienced a lack of women working in live sound, and until she discovered SoundGirls, she could count the number of female sound techs she'd met in the previous five years on less than two hands. Also, she had never seen a woman behind the board at any show she had attended. She believes that if she'd had a group of like-minded women as mentors, she would have been so much more comfortable asking questions, experimenting more, and generally taking more chances.
Read more about Tiffany Hendren
---
Heather Rafter – Legal Counsel & Fundraising Chair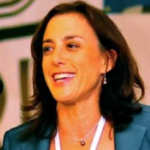 Heather Dembert Rafter has been providing legal and business development services to the audio, music technology and digital media industry for over twenty-five years. As the principal counsel at RafterMarsh US, she leads the RM team in providing a wide variety of services to small and medium-sized companies. For fourteen years, she was the lead counsel for Digidesign, the audio division of Avid Technology.
Heather and RafterMarsh US support pro bono a number of causes, including work for the American Bar Association, where Heather served as chair of the Section of Science and Technology Law and is serving, as an ABA presidential appointee, the Fund for Justice and Education. They also support entities focused on advancing women in music and sound, including Soundgirls.org, and by sponsoring the annual women's luncheon at SF MusicTech Summit.
Read more about Heather Rafter
---
Michelle Sabolchick Pettinato – Co-Founder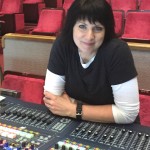 With a career in professional concert sound that spans more than 30 years, Michelle has toured with and mixed a diverse roster of musical artists. Beginning with her initial break into touring, landing a gig as FOH engineer for Spin Doctors in the early 90s.  For the past ten years, she has been FOH engineer for some of the biggest pop tours such as; Gwen Stefani, Jewel, Ke$ha, and many more. Michelle is also the founder of MixingMusic Live
In August of 2015, Michelle resigned from an active role in the operations of SoundGirls, but she remains an avid supporter and will continue to be a contributor when time permits