March 2015 Highlights
Our monthly profile Attitude is Everything featured FOH Engineer for Janelle Monae – Amanda Davis.
---
Our Monthly Contributors – shared their experiences and thoughts on a host of topics. From assisting John Oliver in a wine heist to what they have learned in the trenches.

---
Victoria Boyington: Inspired by a documentary on Gloria Steinem, Victoria created the Northern California Women's Music Festival to cultivate a future for women in fine arts and business. Victoria will be blogging about Women In Music and occasionally Music Education.
Victoria's Blog –The Need to Really Support Women
---
Maxx Brunet: After being introduced to Audio at the age of 17, Maxx now in her mid-20s has been working in the Club scene for years and is just getting started with touring. She will be blogging about her experiences on the road, her club gig whatever else comes up.
Maxx's Blog – Lessons Learned in the Little Club that Could
---
Kirsty Gillmore: A sound designer, engineer and voice artist, Kirsty will be blogging about Sound Design for Theatre and Film, in particular, how to do it on a budget. She will also be sharing lessons learned throughout her career.
Kirsty's Blog: Your Best Sound Design Tool is Something You Already Have
---
Yvonne Gilbert: With a background in theatre and mixing musicals, Yvonne will be blogging about her current projects and tips and techniques she's found useful.
Yvonne's Blog – What Do You Call Yourself?
---
Chris Van Drie: Chris works full time for Audio Intercom Services in NYC, in a niche of audio most people don't realize exists. She is a Wireless Audio Technician in the TV business and can be found behind an array of antennas in whatever part of the world TV is being made. Chris will be blogging about the world of wireless for TV.
Chris's Blog – Night of Too Many Stars…..and Just Enough Microphones
---
 Karrie, Kerrie, and Michelle all had new blog posts
Karrie – No Girls Allowed
Kerrie – What I learned from a Six Dollar App
Michelle – Remembering M.L. Procise
---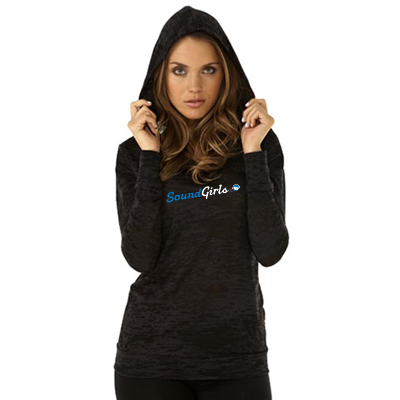 New SoundGirls.Org Merchandise is in, and every purchase you make directly supports the SG Production Camp Program for Girls. We hope you will get involved.
---
We featured a College Spotlight on Cuyahoga Community College
 Recording Arts and Technology Program
---
We have a Pinterest Board – share with your friends
---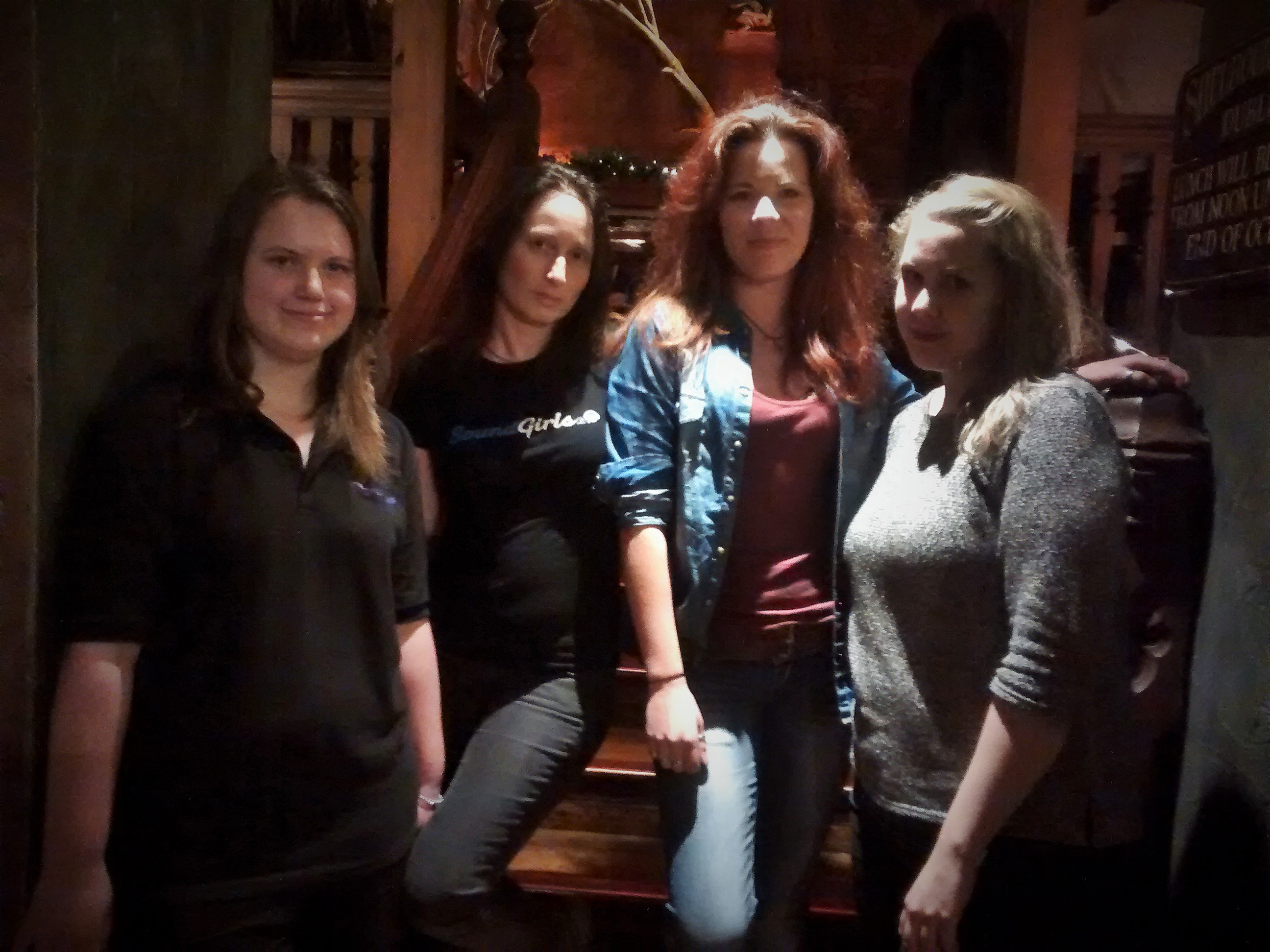 Our European members hosted their second meet up, and they have some exciting meetups planned.
Next European Meet Up – April 13th – Discussion with Marcel van Limbeek
---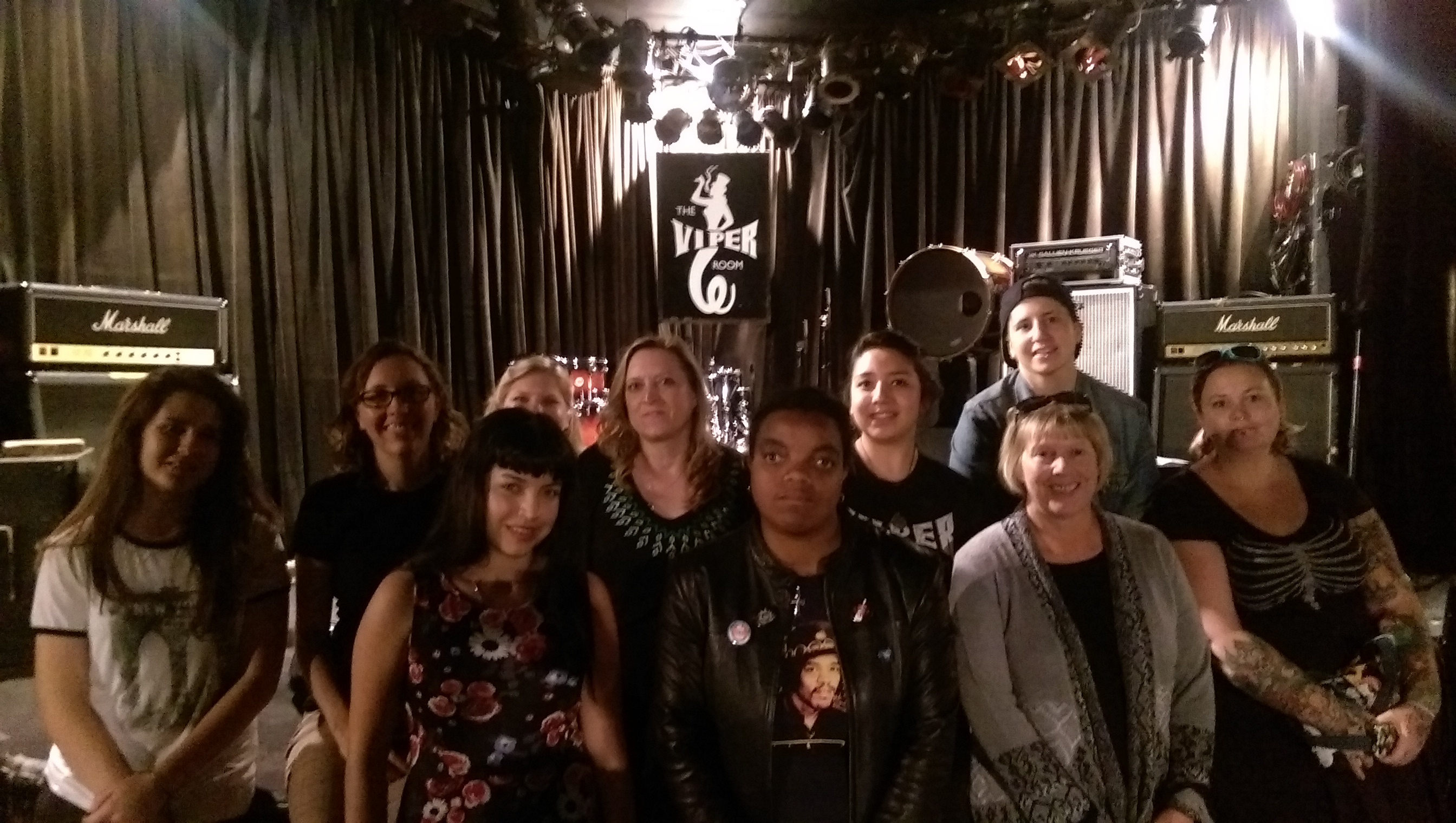 Our Southern California Members had a great time touring the Viper Room
---
We also had a great time meeting East Coast Members at the SSL Demo and Meet Up
---
Upcoming Events:
European Meet Up – April 13th – Discussion with Marcel van Limbeek
SG to Host Dave Rat Seminar – April 30 – Reserve your Spot
Volunteer at Girls Rock Camp – Los Angeles – May 24
Find out about more upcoming seminars and workshops
And Don't Forget to check out our updated Article Archives and Resources. 
---