There is a lot of music work that happens behind the scenes in post-production of a film or tv show. Music editors can wear a lot of hats beyond just editing music tracks in a DAW – working with picture editors and directors/filmmakers to find the right musical mood for a scene, coordinating with music supervisors to find the perfect song, being a liaison between directors and composers, attending recording/scoring sessions, and attending the final mix on the dub stage.
Being a music editor takes having a range of skills from music, audio/sound, tv/film, communication/interpersonal, and more. How do you get started as a music editor, and how do you make a career out of it? We will be exploring this and the questions you have for our experts about music editing for film and tv.
March 6, 2021 at 11 AM PST
Moderated by
April
Tucker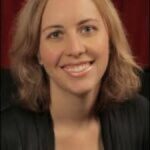 April Tucker is a re-recording mixer for television and film in Los Angeles. She is a "Jane of all trades" in post-production sound and has worked in every role of the process from music editor to sound supervisor. She is currently writing a textbook for Routledge about career paths in the audio industry, and the skills needed to survive early in your career.
Panelists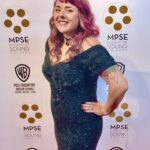 Jillinda Palmer has a decade of experience as a music editor. Her credits include Deadwood: The Movie, Crazy Ex-Girlfriend, and Diary of a Future President (Disney+). Jillinda is also an experienced sound designer and dialog editor, singer/songwriter and performer.
Jillinda has received one Primetime Emmy Nomination, one Primetime Emmy Honor, and 2 Golden Reel Nominations for music editing. Working as a music editor enables Jillinda to apply her fundamental knowledge of music along with her editorial expertise to enhance her clients' original intent.
---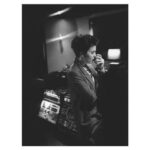 Poppy Kavanagh has been operating within the music industry as a musician, music editor, DJ, and audio engineer. Poppy started out working for Ilan Eshkeri and Steve Mclaughlin where she learnt about the art of film music. She then sidestepped to work as an assistant engineer at Mark Knopfler's British Grove Studios. It was there that she discovered the world of Music Editing. Poppy has worked with a wide range of artists including Ian Brown, Van Morrison, The Rolling Stones, Tim Wheeler, KT Tunstall, Ilan Eshkeri and Steve Price. In 2019 Poppy was nominated for a primetime Emmy award for her music editing work on HBO's Leaving Neverland.
---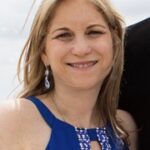 Shari Johanson is a NYC-based music editor who has been working in the film and television industry for nearly 30 years. Most recently she has collaborated with Robin Wright on her Directorial debut film LAND. Some other Directors she has worked with are Cary Fukanaga, Paul Schrader, Kevin Smith and Milos Forman. Shari has worked with composers such as R.E.M, Howard Shore, Hans Zimmer, Dave Arnold, Carter Burwell and most recently Jonathan Zalben on Disney+ ON POINTE, as well as TIME FOR THREE and Ben Solee on LAND.
Shari won a Motion Picture Sound Editors Golden Reel Award for Best Music Editing for her work on the film HIGH FIDELITY, and was also nominated for Showtime's BILLIONS, as well as for the Netflix limited series MANIAC.
Additional credits include the Oscar – and Golden-Globe-winning biopic I, TONYA; the HBO sensation BAD EDUCATION; the Emmy-winning hit series TRUE DETECTIVE S1; the Netflix original series MARCO POLO; as well as John Tururro's JESUS ROLLS. Shari is about to embark on the continuation of BILLIONS S5. Full list of credits
---