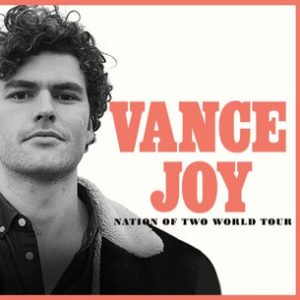 SoundGirls Members who are actively pursuing a career in Live Sound or Concert Production are invited to shadow FOH Engineer Edgardo "Verta" Vertanessian.
Verta is currently FOH Engineer for Vance Joy. Verta has over 22 years of experience having mixed and system teched for a wide range of musical genres in venues ranging from clubs to stadiums. FOH Engineer for Vance Joy, Juanes, Lil Wayne (ME) and more. He has been the system tech/crew chief on tours ranging from Taylor Swift, The Who, Rihanna, Jay Z – Kayne West and more.
The experience will focus on FOH Mixing. This is open to SoundGirls members ages 18 and over. There is one spot available for each show. Call times are TBD and members will most likely be invited to stay for the show (TBD).
Vance Joy – European Dates
Madrid – October 25
Paris – October 29
Amsterdam – November 2
Vance Joy – Australian Dates
Sydney – Sept 14
Adelaide – Sept 18
Additional Dates
Sao Paulo Oct. 5
Mexico City Oct 18
Please fill out this application and send a resume to soundgirls@soundgirls.org with Verta in the subject line. If you are selected to attend, information will be emailed to you.