Soundgirls.org European Chapter Event – Pin the Radio Mic on the Actor with Zoe Milton
Date: Tuesday April 4
Time: 1900 – 2000 BST (British Summer Time)

Studio 4, Arcola Theatre, 24 Ashwin St, Dalston, London E8 3DL.

Meet in the bar.
Soundgirls.org is pleased to host Zoe Milton, who will present a practical demonstration of wireless mic dressing – how to hide them, dress them and colour them. The seminar will be useful for anyone who has had to fit or may need to fit radio mics on actors, musicians or performers, whether for live music, theatre, film or broadcasting.
Following the event will be informal drinks and discussion at a local pub.
This event is free for members of Soundgirls.org and is limited to 20 spaces.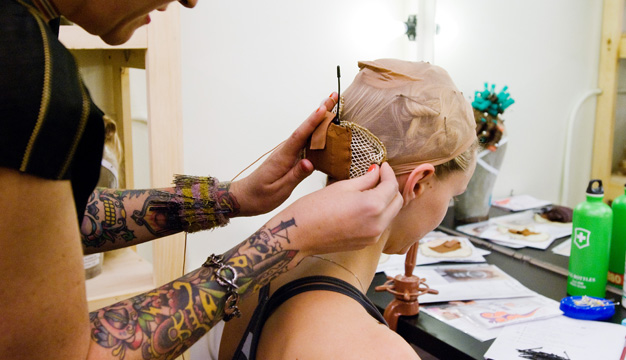 About Zoe Milton:  Zoe is a freelance sound engineer with extensive experience in hiding radio mics for broadcast. As well as working on a broad range of projects, including broadcast theatrical events, Zoe is also the administrator for the Association of Sound Designers.