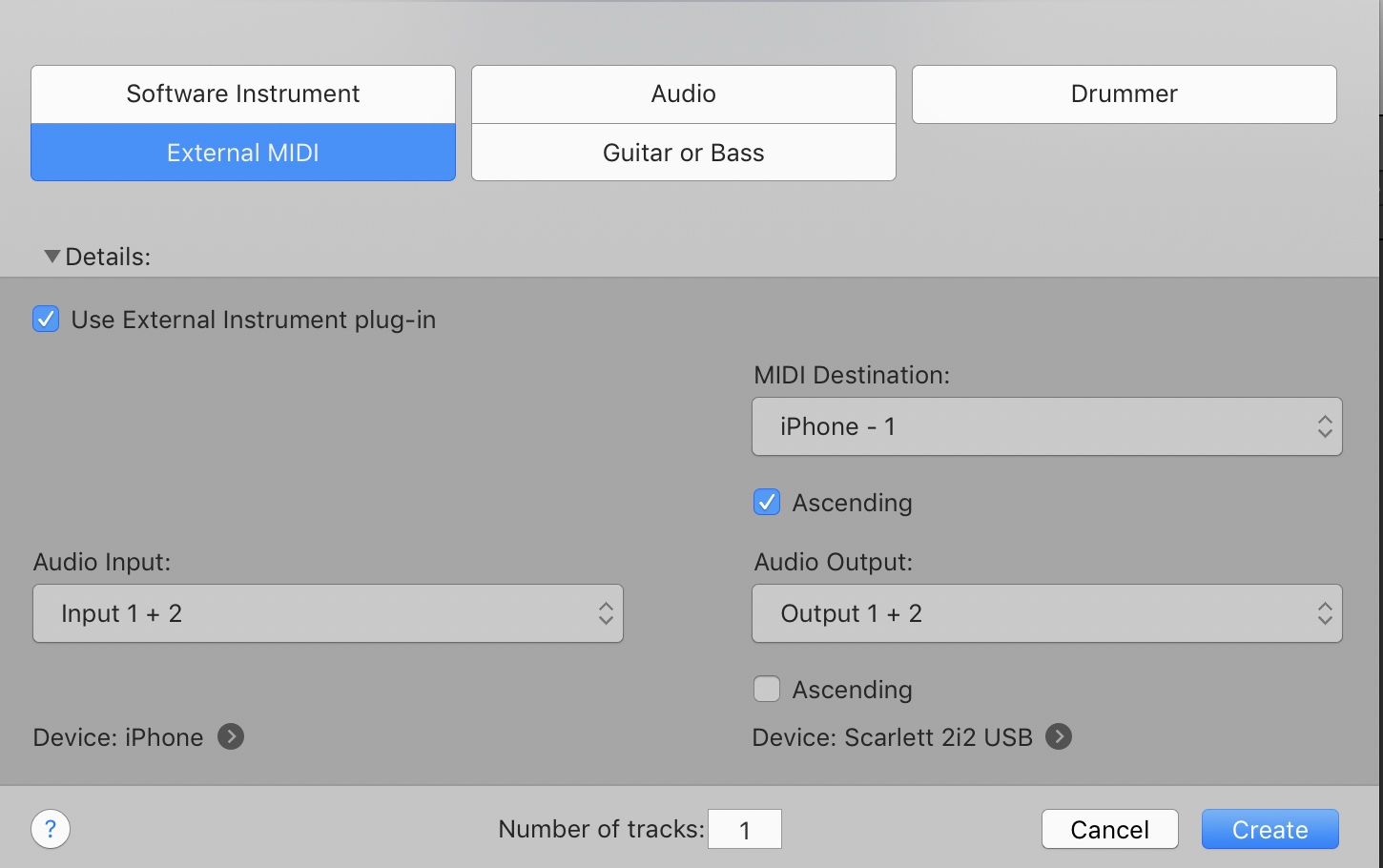 How to Use iPhone Synth Apps in Logic Pro X
Synths are one of my favourite things to use when creating a track or soundscape and they can help you experiment with different sounds. However, the downfalls are they're not cheap and can often take up a lot of space in your studio. Luckily I have found a solution after experimenting with different synth apps designed for smartphones.
When I started playing around with the Minimoog Model D I loved the idea of a Moog Synth being able to fit in the palm of my hand. However, I wanted to record it into the tracks I was making but wasn't sure how. But, I believe I have found the solution.
For this, I used my iPhone, the lightning to USB charging Cable, and my iMac running Logic.
To start off with I plugged my iPhone into the iMac using the lightning to USB charging cable. I then went into the Audio/Midi settings on the iMac and Enabled my iPhone to be recognised as a device.
I then opened the Minimoog app on the iPhone and configured the input and output settings to IDAM MIDI Host.
I then opened Logic and created an external MIDI track and made sure the Use External Instrument Plug-In was checked and the Audio Input device selected was 'iPhone'. You also want the MIDI Destination to be the iPhone as well. Then hit Create.
You should now be able to hear and play your iPhone Synth app in Logic.
Using this is a great way to experiment with Synth sounds and is a fantastic solution if you want a portable Synth in your pocket. Happy creating.