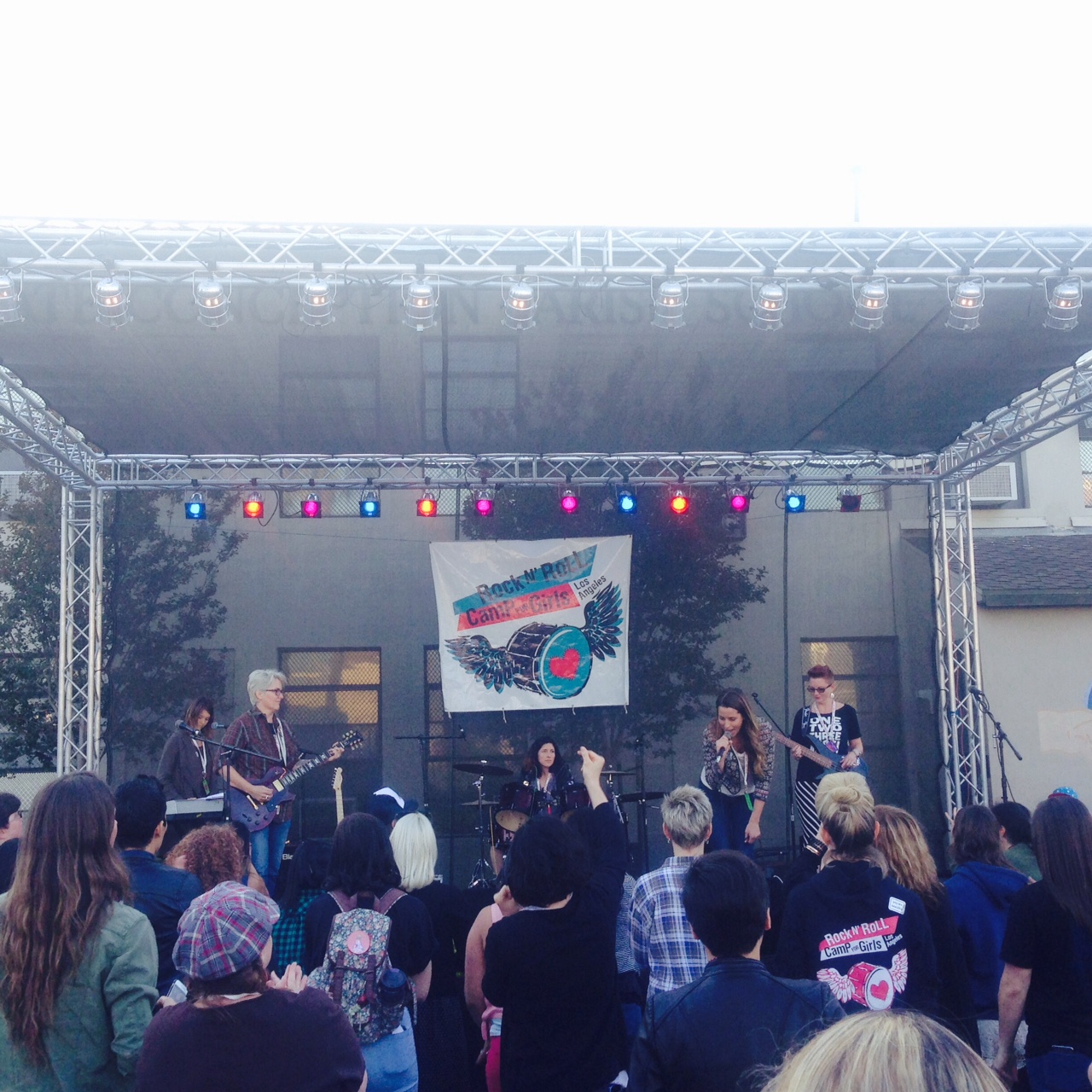 A big thanks to Kevin Kent for mentoring SoundGirls.Org members. Kevin provided an amazing opportunity for our members, letting them come help set up and run sound for the Los Angeles Girls Rock Camp.
Getting hands-on experience working live events is difficult when you are starting a career in live sound, and Kevin provided a great learning experience for our members. A Big Thanks! It was awesome to see the women and girls of Rock Camp perform and our members running the sound.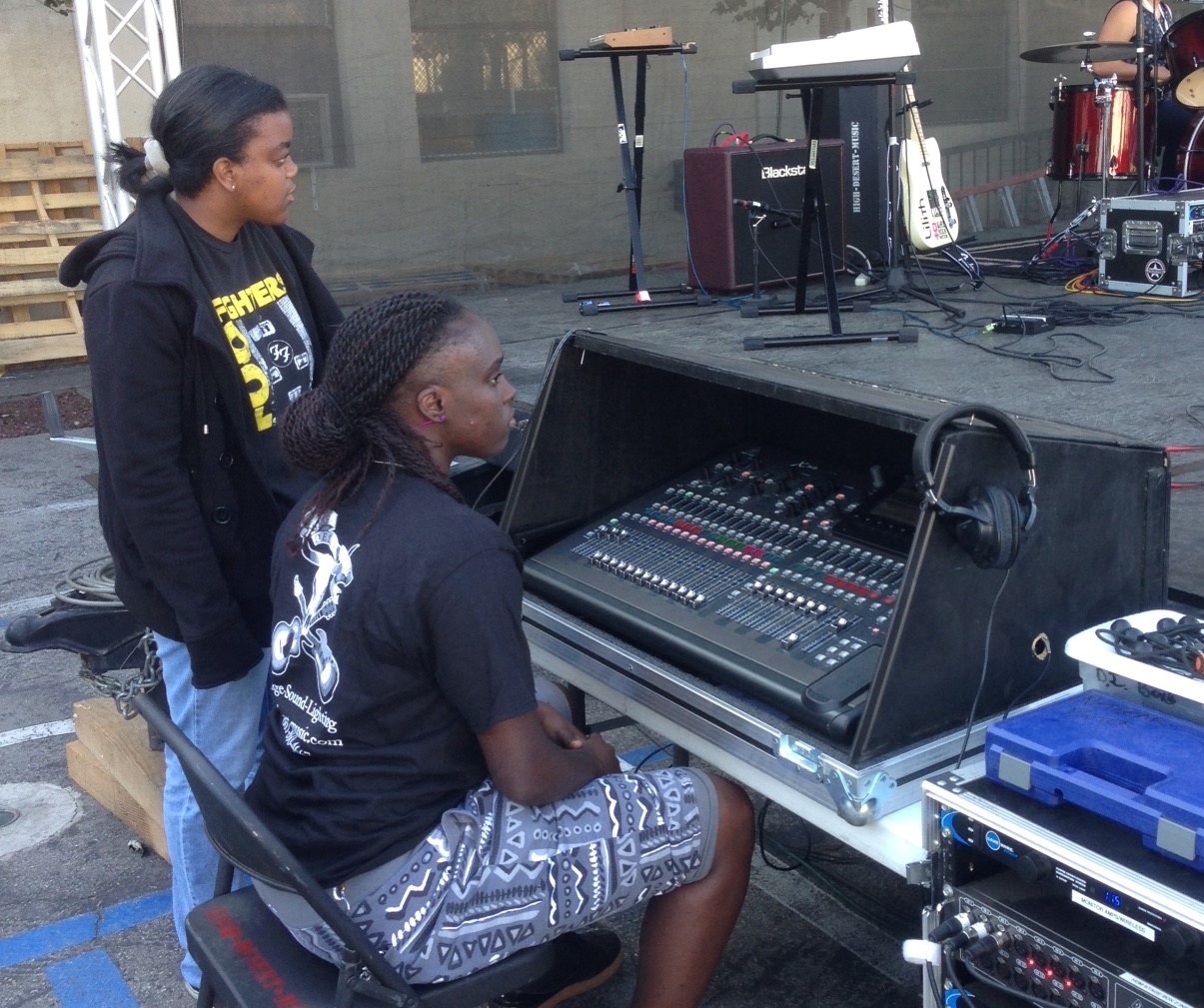 If you are in a position to offer internships or mentoring opportunities for our members – please contact us at soundgirls.org@gmail.com
---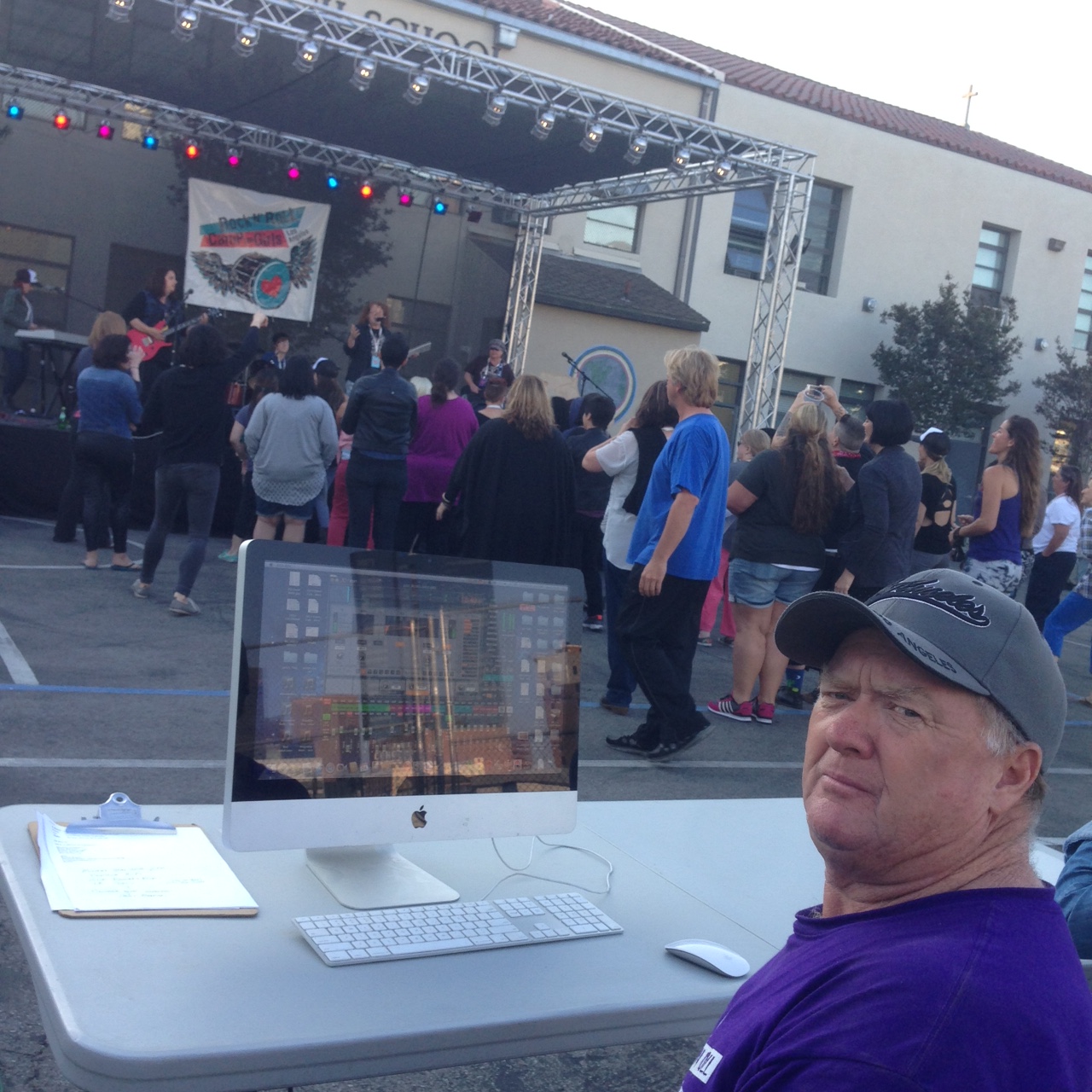 Meet Kevin Kent – High Desert Productions
Kevin runs High Desert Productions, and his goal is to assist people in creating and executing live music events that are memorable, successful and fun. High Desert Productions offers Stage, Sound, and Lighting systems designed and built to make production logistics economical and hassle-free. Offering complete stage, sound, and lighting packages tailored to your event.
Kevin donated his services to the Los Angeles Girls Rock Camp and invited our SoundGirls.Org members to work.   Members got hands on experience on a Behringer X32 Digital Mixer and Yamaha A12m Monitors and got to set up the Mackie HDA Sound System.  Kevin has put together a great event package and a price that won't break the bank and is an all around awesome human. I would highly recommend High Desert Productions for non-profit, church, school, and fundraising events.  Take a look at some of the event packages High Desert Productions offers.
---
Highlights of the Day