SoundGirls Mentoring Recording Arts
AES at NAMM

January 16, 2020

Lido C at The Anaheim Hilton
1:05 to 2:00 PM
If you have questions about how to navigate your career in recording arts, this session is for you.  Come ask the questions you need answers to from industry veterans. This one-hour session will help you navigate the waters and get solid advice.
This is a casual mentoring session in a small and safe environment. It is not a panel.
The benefits of mentoring are myriad. For individuals, studies show that good mentoring can lead to greater career success, including promotions, raises, and increased opportunities.
This session is open to SoundGirls Members (not a member register here) and holds 20 people. You must be registered and confirmed to attend.
Mentors Subject to Change
Leslie Ann Jones Director of Music and Scoring, Music and Scoring Recording Engineer and Mixer at Skywalker Sound

Leslie Ann Jones has been a recording and mixing engineer for over 30 years. Starting her career at ABC Recording Studios in Los Angeles in 1975, she moved to San Francisco in 1978 to accept a staff position at the legendary Automatt Recording Studios. From 1987 to 1997 she was a staff engineer at Capitol Studios located in the historic Capitol Records Tower in Hollywood. In February of 1997, she returned to Northern California to accept a position as Director of Music Recording and Scoring with Skywalker Sound, where she continues her engineering career mixing music for records, films, video games, television, and commercials.
She is a past Chair of The Recording Academy's Board of Trustees and is the recipient of 4 Grammy Awards, including 2 for Best Engineered Album-Classical. She serves on the Advisory Boards of Institute for Musical Arts, Ex'pression College for Digital Arts, and is an Artistic Advisor to the new Technology and Applied Composition degree program at the San Francisco Conservatory of Music.
---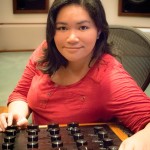 Jett Galindo -Primary Affiliation: Bakery Mastering – Los Angeles, CA

Jett Galindo is a Los Angeles-based mastering engineer who works alongside Eric Boulanger at The Bakery. With engineering credits spanning different genres and artists (Nile Rodgers, Green Day, Barbra Streisand, Selena Gomez, and Colbie Caillat, to name a few), Jett Galindo carries on the legacy left behind by her late mentor, mastering legend Doug Sax (The Mastering Lab).
Recipient of Summa Cum Laude honors and the 2012 Robin Coxe-Yeldham Audio Scholar Award from Berklee College of Music, Jett Galindo was mentored by luminaries in the music industry including George Massenburg; producers Javier Limon and Prince Charles Alexander; recording engineer Susan Rogers (Prince's Purple Rain); and mastering engineer and Dean of Education for iZotope, Jonathan Wyner.
Jett kickstarted her post-Berklee engineering career in the world-renowned Avatar Studios in New York as the recording engineer for producer Jerry Barnes. As Barnes' engineer, Jett engineered for veteran artists such as legendary singer-songwriter Roberta Flack, Nile Rodgers, Bashiri among others.
In 2013, Jett joined The Mastering Lab family as the sole right-hand man to pioneer mastering engineer and GRAMMY Technical Achievement awardee Doug Sax. Under the steady mentorship of the late Sax, Jett burgeoned to become the last engineer to join The Mastering Lab roster. During her years at The Mastering Lab, she worked on various albums and vinyl releases from artists such as Bette Midler, Neil Young, Pink Floyd, Carmen Lundy, and Seth Macfarlane, to name a few.
Outside of mastering, Jett is a contributing writer to SoundGirls, an organization for women working in the audio engineering field led by veteran live sound engineer Karrie Keyes (Pearl Jam, Red Hot Chili Peppers). Jett is also an accomplished lyric soprano who specializes in contemporary a cappella and choral ensemble music. Currently singing with Los Angeles-based professional choir Tonality, Jett has performed in various countries spanning across Europe, Asia, and the Americas.
More Info: http://thebakery.la/jett-galindo
---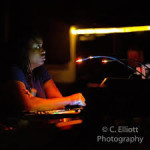 Fela Davis Sound Engineer and Owner of 23db Productions
Fela Davis is a co-owner at 23db Productions based out of New York City. She's a graduate of Full Sail University and has over a decade of experience in audio engineering. Her past experiences include working with industry powerhouses Clair Broadcast and House of Blues. When she's not mixing or mastering songs for 23db Productions, she's mixing front of house engineer for the 5-time Grammy award winning jazz artist Christian McBride, and Grammy-nominated Ottmar Liebert.
---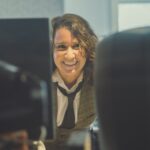 Catharine Wood Recording – Mix Engineer – Owner Planetwood Studios

Catharine Wood is an established Los Angeles-based composer/producer & studio owner. She launched her versatile career engineering on high profile commercials – including the first Apple iPhone spot. As a mix/mastering engineer, she has delivered over 500 (both original & client) commercially released songs airing on many major networks. Catharine is a Grammy®️Voting Member, P&E Wing Member and holds positions on the LA Recording School's Professional Advisory Committee and the California Copyright Conference Board of Directors. Her facility, Planetwood Studios, LLC specializes in production & composition services for the Film & TV Industries.
---
Lenise is a groundbreaker.  She has worked as a recording engineer working on many iconic records including "Aja" by Steely Dan, "Breakfast in America" by Supertramp and "Tusk" by Fleetwood Mac. She was also the first woman to receive a platinum album for engineering on Blondie's AutoAmerican.
Since then Lenise has moved into post-production audio, beginning with creating the foreign music and effects tracks for the entire Disney cartoon catalog, and eventually specializing in recording and editing Foley. She has worked on several films and animated series, such as "Robo Cop," "Street Sharks," and "Extreme Ghostbusters." She has traveled the world for Dreamworks supervising and producing the foreign dialogue and vocals for "Shrek," "Spirit: Stallion of the Cimarron" and "Shrek 2". This rekindled her love of recording music, and she is now engineering and producing up and coming musicians as well as seasoned artists. Currently, one of her projects, a blues/rock band called the Primal Kings, is all-analog, recording and mixing to tape and cutting vinyl.