SoundGirls Mentoring Post-Production and Film & TV

AES at NAMM
Lido C at The Anaheim Hilton
January 16, 2020
11:00 to 12:00 PM
If you have questions about how to navigate your career in Post-Production and Film & TV, this session is for you.  Come ask the questions you need answers to from industry veterans. This one-hour session will help you navigate the waters and get solid advice.
This is a casual mentoring session in a small and safe environment. It is not a panel.
The benefits of mentoring are myriad. For individuals, studies show that good mentoring can lead to greater career success, including promotions, raises, and increased opportunities.
This session is open to SoundGirls Members (not a member register here) and holds 20 people. You must be registered and confirmed to attend.
Mentors Subject to Change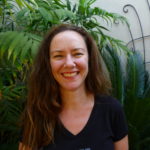 Katy Wood is a freelance sound supervisor and sound editor originally from New Zealand. Her career in sound for film and television has spanned the last 23 years and four countries. She has worked extensively in the United States, New Zealand,
Australia, and the United Kingdom.
Katy has covered all aspects of sound production and post-production on projects ranging from large feature films, such as The Lord of the Rings trilogy, American Sniper, Guardians of the Galaxy Vol 2, Creed II, and Ant-Man and the Wasp to compelling documentaries like Disarm, Girl Rising and No Dress Code Required. She has a Masters Degree in Film and Television Specializing in Sound from the Australian Film Television and Radio School. In addition, Katy has taught courses on sound post-production in Australia, Mexico, and Chile.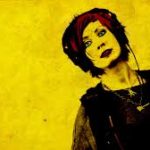 Shannon Deane is a Los Angeles-based audio engineer, specializing in sound design/editing/mixing for film, TV, web content and more.​ Originally from Austin, TX, she attended The University of Texas, where she received her Bachelor's degree in Radio-Television-Film with a concentration in Audio Production. More than 15 years experience in audio post-production, and 20 years experience in music performance, recording, and composition.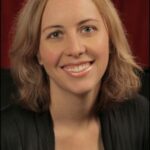 April Tucker: April is a Los Angeles-based re-recording mixer and sound editor who works in television, film and new media. April is a SoundGirls Representative to EIMPA and blogs at her website Pro Audio Girl
---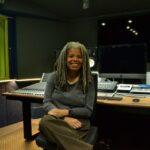 Leslie Gaston Bird: Leslie owns a post-production company (Mix Messiah Productions), serves the Audio Engineering Society as Vice President of the Western Region, and was an Associate Professor at the University of Colorado Denver until 2018. She currently resides in Brighton, England with her husband and two children.
---
More Mentors TBA