SoundGirls Mentoring Manufacturing and Sales
AES at NAMM
Lido C at The Anaheim Hilton
January 16, 2020
2:05 to 3:00 PM
If you have questions about how to navigate your career in Pro Audio Manufacturing and Sales, this session is for you.  Come ask the questions you need answers to from industry veterans. This one-hour session will help you navigate the waters and get solid advice.
This is a casual mentoring session in a small and safe environment. It is not a panel.
The benefits of mentoring are myriad. For individuals, studies show that good mentoring can lead to greater career success, including promotions, raises, and increased opportunities.
This session is open to SoundGirls Members (not a member register here) and holds 20 people. You must be registered and confirmed to attend.
Mentors Subject to Change
---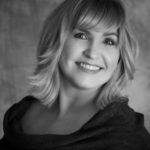 Dawn Birr Pro Audio, Channel Development, and Business Analysis for Sennheiser
Dawn began her career in the audio industry in 2000, joining Sennheiser fresh out of college.  She started as a temporary receptionist and began to learn her way around and through the company. Shortly afterward she moved into Customer Service and began learning how the customers and company worked.  Thanks to a nurturing company culture and strong role models who encouraged her to learn as much as possible whenever possible, Dawn was promoted over the years to Neumann Product Manager, Professional RF Product Manager, VP of Sales for U.S. Installed Sound, Global Commercial Manager for Audio Recording, Channel Manager for the Americas for Sennheiser Business Solutions and most recently to a global position for Pro Audio, Channel Development and Business Analysis.  Dawn completed her MBA in 2006 and is a proud Advisory Board Member for the Women's International Music Network and member of Soundgirls.org.
---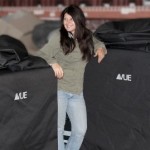 Sara Elliot COO and Co-Founder of VUE Audiotechnik
With more than 20 years of experience in professional audio, Sara has held strategic marketing and operational positions with numerous sound production companies including Burns Audio, A-1 Audio, and PRG.
Sara also served as Director of Marketing and Sales for Live Sound International Magazine and ProSoundweb.com, two of the industry's most respected news and technical information sources. Sara brings to VUE Audiotechnik a wealth of industry relationships and a deep understanding of business operations.
---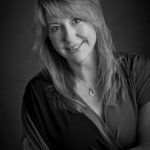 Samantha Pink – Colleagues call me Samantha. Family and friends call me Sam. My personal favorite though is Mom. I'd say that I am a happy combination of all three. If I were able to meet my adolescent self, I would encourage her to pay attention to the wise advice of her grandmother, mother, and aunts. Listen to your inner voice and trust your instincts!
I have worked in the MI/Audio industry for 19 years, gaining experience in Purchasing, Inventory Management and Operations. Currently, I am the Director of Business Operations at JAM Industries USA. I love helping teams find solutions to problems, improving customer satisfaction and finding ways to increase profitability. I have also held positions at Full Compass Systems as Vice President of Purchasing, and The Music People as Director of Operations.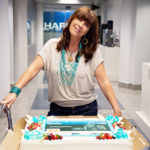 Becki Barabas At 20 years old, Becki turned her passion for music into a career in audio, with a job managing the office
at Score One Recording. She has since worked in MI, Tour Sound, and with Integrators and Audio Rep firms, doing everything from Sales to Marketing.
She has held many positions since coming to HARMAN 10 years ago. She started the HARMAN Professional Ambassador and Influencers Program in 2016, signing such names as Chuck D, Parliament-Funkadelic and Black Rebel Motor Cycle Club. She is currently Managing Business Development for
Recording and Tour.
---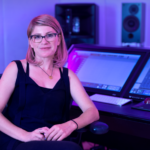 Erika Earl has been working in the professional audio industry for over 15 years. She has worked as the Director of Hardware Engineering at Slate Digital and has held key positions in the audio industry: Chief Tech at The Village Studios, working in live sound, and quality control and repair for leading audio manufacturers including Drawmer, Focusrite, Tube-Tech, and Daking.
---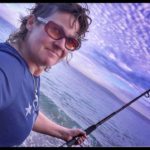 EveAnna Manley began her career in audio manufacturing over 30 years ago when she was hired onto the assembly line building printed circuit boards and wiring up vacuum tube amplifiers. Fast-forward 30 years later, her own company Manley Laboratories, Inc. has dominated the high end niche recording markets around the world with legendary vacuum tube processors such as the Manley Variable Mu Stereo Limiter Compressor, Massive Passive Stereo EQ, and the VOXBOX. EveAnna has endured over the decades pushing technology and fresh engineering concepts in her products backed by a culture of integrity she has fostered in her company.