SoundGirls Mentoring Live Event Production
AES at NAMM
Lido C at The Anaheim Hilton
January 16, 2020
12:05 to 1:00 PM
If you have questions about how to navigate your career in live event production, this session is for you.  Come ask the questions you need answers to from industry veterans. This one-hour session will help you navigate the waters and get solid advice.
This is a casual mentoring session in a small and safe environment. It is not a panel.
The benefits of mentoring are myriad. For individuals, studies show that good mentoring can lead to greater career success, including promotions, raises, and increased opportunities.
This session is open to SoundGirls Members (not a member register here) and holds 20 people. You must be registered and confirmed to attend.
Mentors Subject to Change
---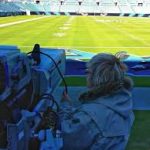 Jeri Palumbo, a broadcast engineer, audio mixer and RF (radio frequency) tech
Jeri is a broadcast engineer, audio mixer and RF (radio frequency) tech who, for the past 25 years, has specialized in working on high-profile sports shows. Jeri is a technical whiz and a regular on the front lines of events like the Super Bowl, NBA, NHL playoffs and most recently the World Series. Jeri is part of the RF Coordination Team each year for the Rose Bowl.  She has also worked entertainment broadcasts including The Oscars, The Tonight Show, American Idol, and others.
---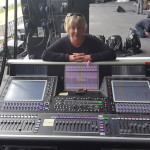 Karrie Keyes – Monitor Engineer for Pearl Jam and Eddie Vedder – Executive Director and Co-Founder of SoundGirls
Karrie has spent the last 25 plus years as the monitor engineer for Pearl Jam. Karrie started out doing sound for punk bands in Los Angeles in 1986 under the tutelage of Dave Rat of Rat Sound, where she spent twenty years helping to establish the company. She was able to gain an immense amount of hands-on experience and technical knowledge at Rat, which eventually led to her becoming the monitor engineer for The Red Hot Chili Peppers from 1990-2000. She first met and started working with Pearl Jam who opened for RHCP on their 1991-1992 Blood Sugar Sex Magic Tour. She has worked with Sonic Youth, Fugazi, and more.
---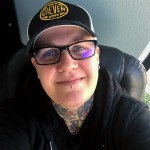 Meegan Holmes – Global Sales Manager Eighth Day Sound Los Angeles
Meegan graduated from California Institute of The Arts from their Technical Theater program in 1993; she entered the live production industry before graduation as a local stagehand with LA Stagecall in Los Angeles. In 1997, she began her 18-year audio career with Delicate Productions where she worked as a touring technician and engineer. Meegan wore many hats simultaneously during her time with Delicate Productions including Labor Coordinator, Project Manager and Account Manager.
Throughout her 24 years in the industry, she has worked hard to elevate others through hiring and mentoring. Her new position as a Global Sales Manager with Eighth Day Sound is no exception, hiring full-time staff and expanding the company's west coast-based freelancer pool as well as building the company's touring and west coast based clientel.
---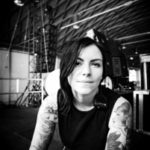 Whitney Olpin has been working in Live Sound for the last eight years, working as an Independent monitor engineer and stage manager. She has spent the last year touring with Fitz and the Tantrums. Based in Los Angeles, when she is not on the road she picks up local work through Live Nation.
---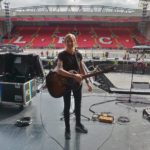 Claire Murphy – Guitar Tech
Claire has toured as a backline/guitar tech and has recently finished teching with Vance Joy as support to Pink on her stadium tour across Europe. She has also toured with Raveonettes, Therapy, Dum Dum Girls, and The Answer. Claire runs Trash Tours that provide the live music industry storage facilities, crew, splitter vans, and logistical support.
---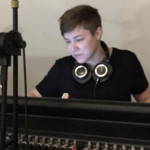 Tiffany Hendren Live Sound FOH and Monitor Engineer
Tiffany Hendren is the head engineer at Del Mar Hall in St. Louis   She tours as the FOH Engineer for "A Silent Film."She has also toured as FOH/TM for Betty Who. She has been involved in sound professionally for around nine years, full-time about seven. Tiffany is the Co-Director of SoundGirls.
---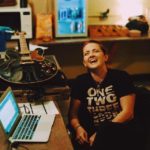 Mary Broadbent is a Tour Manager and Backline Tech. Mary is the Tour Manager and Backline/Guitar Tech for The Mowgli's and The Staves. She's also worked with Chris Isaak, Fitz and the Tantrums, and Big Bad Voodoo Daddy. Most recently she jumped behind the soundboard for the first time on tour with Wrabel as TM/FOH.
---
McKenzee Morley Experienced live Sound Engineer
McKenzee is Skilled in Audio Engineering, Production Management, FOH Engineering, Monitor Engineering, Live Events, and Theatre. Strong arts and design professional with a Masters II Recording Program focused in Sound from Conservatory of Recording Arts and Sciences.