By: Alesia Hendley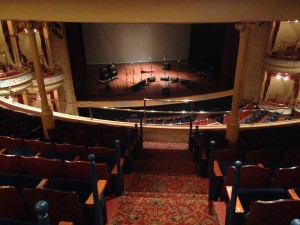 and Evelyn Salas
Houston is the largest city in the state of Texas, which has become a local hub for all of our Texas members. Our goal, just as all the local chapters, is to build a community keeping the core values and mission of SoundGirls front of mind. This month Evelyn Salas had the opportunity to shadow Front of House (FOH) engineer Gil Eva Craig. Evelyn is currently enrolled in the Audio Engineer program at San Jacinto College and was more than happy to share her experience with her class and all of us.
Evelyn Salas – "The opportunity to shadow FOH engineer Gil Eva Craig was very exciting. The show was February 13th at The Grand 1894 Opera House in Galveston, TX. Fellow SoundGirl member Alesia Hendley reached out to me about the opportunity andgraciously offered the spot to me.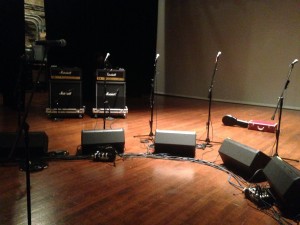 I've been fortunate to work alongside a couple of great mentors this past year. I've learned valuable lessons at every event and I've picked up a few work habits from sound techs and engineers. I was very eager to see what I would learn interning with Gil during her tour with The International Ukulele Orchestra from New Zealand.
Once I arrived to the venue, Gil was finishing the stage set-up. I was able to assist her with connecting the mics, labeling monitors and she shared the patch list she made with me. Gil's organization skills were impressive; she labels everything. Being organized is one of the key principles I have taken from this experience.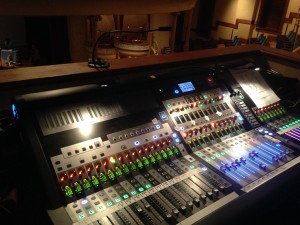 While the monitor engineer was working with the Ukulele Orchestra, Gil shared with me that almost every venue during the tour has had a different FOH console. Not once has she worked on one console repeatedly since beginning the tour. It was inspiring to see how quickly Gil adapted to the Sound Craft Si 2 console, seeing she never mixed on it before. We discussed how important it is to strategize before the day of a show. If you know which board you'll be mixing on it's wise to read through the manual before you're in front of it. In my Live Sound class I am frequently reminded to read manuals and look up spec documents for equipment we are working with.
I enjoyed conversing with Gil about what I practice and learn from the program at San Jacinto College, as well as hearing how she started working in live sound reinforcement. It was awe-inspiring to have interned with an intelligent, badass woman audio engineer. I'm grateful to have met Gil, the Wellington International Ukulele Orchestra, and their tour production manager who were all so humble and welcoming."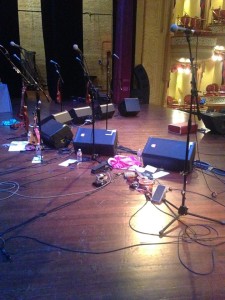 I am so happy that Evelyn was able to connect with Gil and experience this great opportunity. When we build genuine relations and share opportunities, it not only makes the small percentage of women in the field stronger but our community of SoundGirls stronger. From this wonderful experience Evelyn was offered to come back and work at the venue from the house engineers! Thanks again to Gil Eva Craig and SoundGirls.org for providing opportunities like these to every member. Next week, February 22nd Houston will have our 1st local meet-up and we plan to keep growing strong.