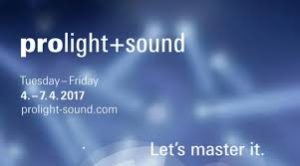 SoundGirls will be at Frankfurt ProLight & Sound.
Stop by the Klang booth in the Silent Stage area in Hall 4.1.  Representatives (Malle Kaas and Petra Randewijk) from SoundGirls.Org will be on hand to network and answer questions about SoundGirls. Malle and Petra will be at the booth April 5 – 7th.  Stop by and say Hi.
On April 6th –  Join Soundgirls for dinner.  Meet at the Klang Booth at 5 pm.