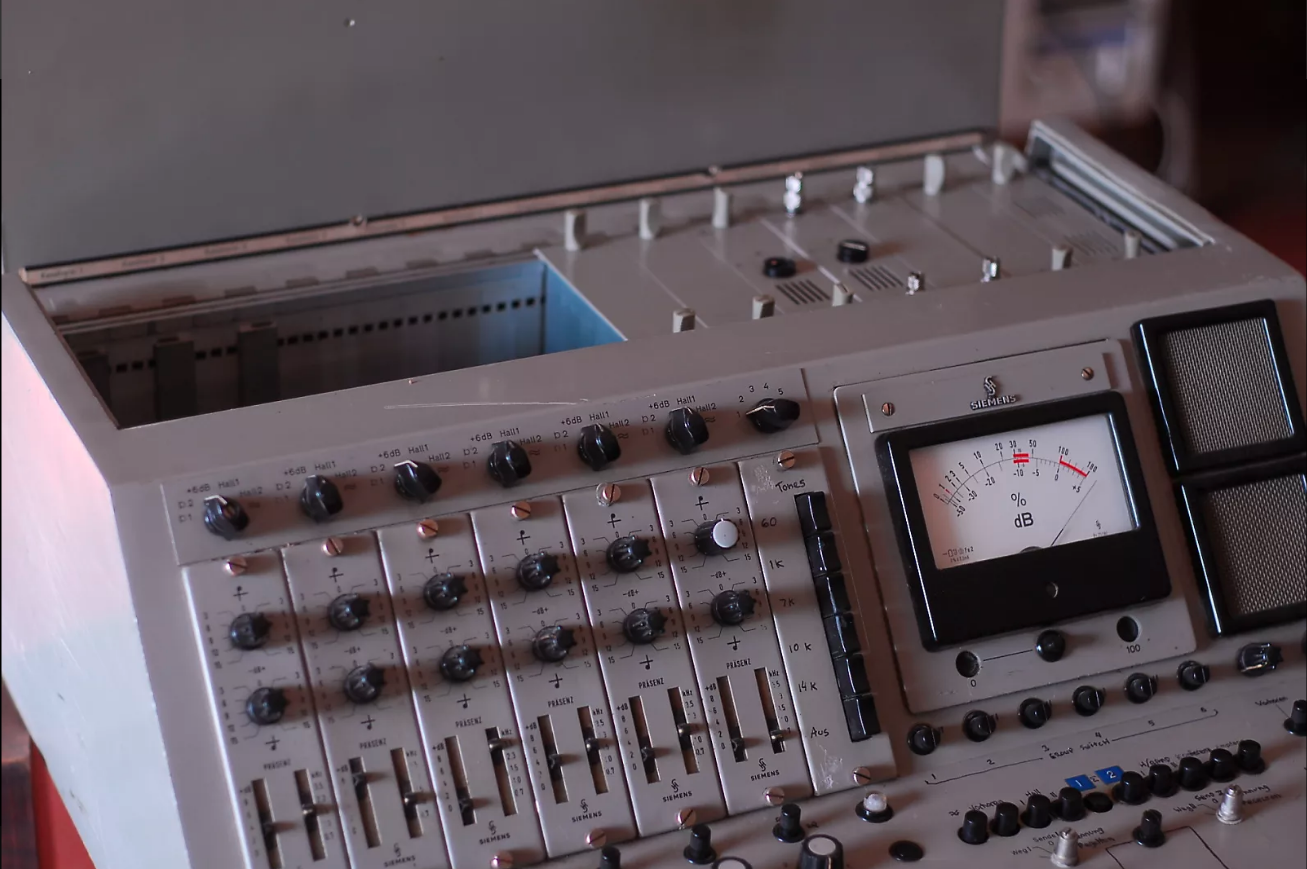 The Siemens W295  is a bridge impedance, fully discrete class-A push-pull output Equaliser designed in West Germany in the early 70s.
The cassette size unit features input and output transformers, inductor based midrange, old and hard to find BCY58, SST117, and BCY 66 transistors and it has a 600-ohm input and output impedance, hence "bridge impedance."
It is one of the most colorful, sweet and round EQ I have ever had.  The W295B has a fixed frequency High Shelf eq, and Low Shelf eq, both with +/-15dB in 3dB increments. It also has a Middle Range bell eq with fixed frequencies of 700Hz, 1kHz, 1.5kHz, 2.3kHz, 3.5kHz, and 5.6kHz with +/- 8dB in 2dB increments.Both High and Low shelf are based on the classic Resistor / Capacitor design while the midrange uses a multi-tapped inductor to create the resonance frequency of the filter.
Think of it as the NEVE / PULTEC of Germany.
This unit, along with the all series of preamps (676) line amps (672,274,374 and so on) were part of the Siemens/sitral broadcast consoles (see pictures) and were designed for radio stations use.
Soon enough recording studios had found out that the broadcast modules had uber high specifications, sounded amazing and as radio stations started upgrading for more modern equipment these cassette modules started to find their way into the recording business.
This is an incredible tracking and mixing tool that can be used in wide variety of applications from vocals to drums to guitars and bass. I find that the frequency choices are really useful to bring out the grit and air of guitars, top end on drums and generally air on vocals. The top shelving is especially very useful when a singer needs a bit of overall presence as the filter starts at  1KHz and very very gently boosts up until 15KHz. On drums, it is very useful as both snare and overhead EQ as the midrange inductor EQ sits in that range of frequencies where most of those elements live.
I absolutely love the silk and sweet character it has and how you can boost program material without ever sounding harsh. I tend to use it for additive equalisation that happens while recording so I can paint coarse strokes to change the colour and feel of the instrument very quickly without spending too much time. The channel where this EQ is used is normally then paired in the mix with a more surgical Plugin EQ which helps to remove any extra resonances.
I think this is an excellent tool that every musician could use when recording and/or mixing as it gives a good alternative to the usual Pultec or NEVE EQ, so it can be a different flavour and yet maintain the "polished/ expensive record" sound. The SoundToys Sie Q is an incredible emulation of this. I also own the plugin, and I ended up using it extensively in quite a few classical records I have worked on lately. If you cannot get your hands on an original one, I highly recommend the SoundToys alternative.
---
Vintage Productions is a Location / on demand recording service. We use the latest audio interfaces and multitrack recording systems along with vintage gear and some special DIY custom built tools to bring studio quality to any location that the artist chooses to work in.
Our portable system allows bands, ensembles, and producers to work in any location they choose using a discrete headphones system and high-end gear, cutting down on studio rental cost and allowing everyone to work very comfortably.