Audio restoration is the process of removing imperfections (such as hiss, impulse noise, crackle, wow and flutter, background noise, and mains hum) from sound recordings. Audio restoration can be performed directly on the recording medium (for example, washing a gramophone record with a cleansing solution), or on a digital representation of the recording using a computer.
Audio restoration definitely presents some unique challenges. You have the noise imprint from a poor recording or media that's degraded over the last 30 years. You have to figure out how you define the noise and highlight aspects of the recording that are sonically engaging but etch out that which detracts from the vivacity of the music. Audio restoration is a subjective process, and there are many strategies or perspectives that the audio engineer or sound editor can employ.
The archival perspective says that audio restoration should restore the recording to its original condition, while the commercial perspective says that the recording should be both restored and enhanced to appeal most immediately to modern audiences.
This is your opportunity to ask professional engineers working in restoration audio questions about their careers, jobs, and what skills you need to work in restoration audio. Panelist include Catherine Vericolli, Jessica Thompson, Anna Frick, and Maria Rice
Ask the Experts – Audio Restoration & Archiving
April 30 at 11 AM PST/2 PM EST
Moderated by Catherine Vericolli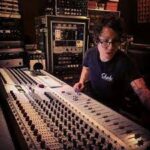 Catherine Vericolli is a recording and archival engineer, and an outspoken analog purist. She opened Fivethirteen Recording Studios in Phoenix, AZ in 2005, where for nearly fifteen years she's dedicated herself to keeping the traditional analog recording process alive in the desert. Her studio hosts national touring bands, guest engineers, and film scoring projects, in addition to providing a high-end recording experience for the many local bands that call Arizona home. Now, Catherine specializes in production, studio management, machine maintenance and analog transfers. Splitting time between Nashville, TN and Phoenix, she's also the transfer and project manager for Useful Industries, Archiving and Restoration. She can be found traveling the country speaking on panels about audio, writing for industry publications, and educating the next generation of audio engineers. Catherine is also active in advocacy for women in audio, and she serves on the board of SoundGirls.
Panelists Include
Jessica Thompson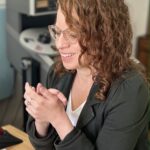 GRAMMY-nominated mastering and restoration engineer and audio preservation specialist Jessica Thompson has digitized, restored, and revived historic recordings for artists ranging from jazz pianist Erroll Garner to blues and folk revolutionary Barbara Dane, from Ethiopian keyboardist Hailu Mergia to proto-punk band Jack Ruby, from anarcho-hardcore band Crucifix to synthesizer legend Pauline Anna Strom. She masters music both new and old, including every release from cult-favorite label Awesome Tapes From Africa. She sometimes writes gear reviews for Tape Op Magazine and contributed a chapter on "Mastering the Sonics of Historic Recording Media" for the book Music Preservation and Archiving Today. She currently serves as President of the San Francisco Chapter of the Recording Academy. In her spare time, she likes to ride steel bikes and walk her dog, Eddie. @jathompso https://www.jessicathompsonaudio.com/
Anna Frick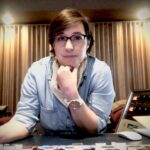 Anna is a mastering engineer and the restoration center manager at Airshow Mastering in Boulder, Colorado. Her work encompasses studio albums, live recordings, reissues, and compilations across an array of formats, old and new, and a wide variety of genres and styles, from bluegrass and folk-influenced acts to rock and New Age projects. Legends like Ralph Stanley and Doc Watson, exciting contemporaries such as Billy Strings and GRAMMY-nominated Wood & Wire, and important blues and jazz archival recordings have all benefited from her uncanny ear and deft touch. She balances her strong instincts and intuition with her technical experience and each client's goals to finesse every project she tackles. "[A band has] been working on their album for quite a while by the time I hear it, and it's their vision – their baby – that they are putting out into the world. I don't want to impede that vision. Ultimately, I want the music to move you."
For Airshow's restoration center she oversees all archival digitization projects. She mastered Third Man Records' GRAMMY-winning box set, The Rise and Fall of Paramount Records, as well as having mastered thousands of hours' worth of historical recordings from university archives and collections across the country. Each project is unique, with a singular story and special considerations: "[It] involves everything from understanding the recording medium, the equipment, and the transfer process to having the tools and the knowledge to tackle all sorts of bizarre problems. Understanding digital audio files and how to maintain file integrity over time."
Anna holds a degree in Music Industry Studies from the University of Colorado at Denver. She is a graduate of the International Bluegrass Music Association's Leadership Bluegrass program, an AES member, board governor and Producers & Engineers Committee Co-Chair of the Recording Academy – San Francisco Chapter, and chapter head for Colorado's branch of SoundGirls.org.
Maria Rice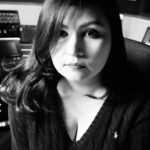 Maria Rice is a Boston-based mastering and restoration engineer.  She's been a Recording Academy member since 2011 and serves as Chapter Governor on the New York Board, focusing on student mentorship, diversity outreach, and advocacy.  For 12+ years, she has been one of two engineers at Peerless Mastering, working with clientele ranging from indie-famous darlings Bon Iver, Andrew Bird, Superchunk, Magnetic Fields, and Stephen Malkmus to modern legends like the late Larry Coryell.
Specializing in audio restoration, Maria has received three nominations for the GRAMMY Award for Best Historical Album:
Various Artists Ork Records: New York, New York  (59th GRAMMY Awards)
Various Artists Bobo Yeye: Belle Epoque In Upper Volta  (60th GRAMMY Awards)
Jackie Shane Any Other Way  (61st GRAMMY Awards)
Her remastering work also includes the 2018 reissue of Blondie's Heart of Glass, remastered from the original tapes, and the 2018 reissue of Washed Out's High Times, originally released on cassette and known as "one of the cornerstones of the then-nascent genre chillwave."
Maria has also worked with the Internet Archive as a restoration specialist and is currently on the faculty of Point Blank Music school as a mastering lecturer.  Originally from the Maryland/DC area, Maria obtained a B.A. from Boston University and privately studied piano at the New England Conservatory.