Thanks to COVID-19 we are all now unwilling participants in a seismic experiment that is shaking the foundations of society, technology, economics, healthcare and our Industry. SoundGirls and ProSoundWeb are pondering how we might reimagine our industry.
As we move from survival to adjustment, from chaos to catalyst, the next normal (or abnormal) is being shaped right now.
COVID-19 and protests happening throughout the world have unmasked our current systems  – the fragility of business and society, the consequences of urbanization and globalization, and our dependence on technology and healthcare. Activities in which consumers are likely to change behavior most are in travel, shopping, socializing, and live events.
We are faced with a choice to rebuild the world as it was or to realize the possibilities before us. Join a panel of industry veterans in a conversation about shaping the future of the pro audio industry.
Sept. 12 at 12:00 PM PST
Moderator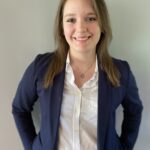 Samantha Potter is an audio engineer and an editor for ProSoundWeb with a passion for writing and educating. Additionally, she serves as the "Install Empress" for Allen & Heath USA, helping to merge the live sound solutions we all love into the commercial and install space.
Growing up as a musician, Samantha found her way to live sound by way of the studio, proving that bassists make the best sound engineers. The host of Church Sound Podcast and a co-director and leader instructor for Church Sound University, Samantha can often be found teaching, writing, and hosting discussions on various live-sound topics.
Panelist Include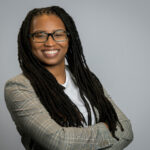 Alesia Hendley is an Audiovisual professional that found her passion at a young age as a sound engineer within her Father's church. Now you can find her making connections within AV, Digital Signage and IT, along with executing creative ventures. As a young professional she's finding ways to bring AV technologies, and creative visions together in the effort to leave her mark by making an impact.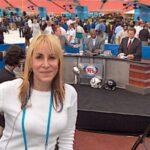 Jeri Palumbo has been a broadcast audio mixer and specialist for the past 27 years in Sports and Entertainment. Prior to her work in broadcast, she spent years as a trained musician and arranger on the music side of the business before going into post-production and eventually live broadcast. With a current focus on live remote broadcast events, Jeri's work has included the NFL, NBA, MLB, NHL, NASCAR, Super Bowl, World Series, Stanley Cups, the Oscars and more. Entertainment shows have included The Tonight Show with Jay Leno, Conan O'Brien and American Idol to name a few. She also won a Telly Award for mixing the live bluegrass show "Songs of the Mountains."Jeri has worn the hats of broadcast engineer/mixer, field audio, RF tech and communications and most recently broadcast A1 mixer for gaming eSports in immersive surround 5.1. Jeri served on the RF Coordination committee for the NFL, NBA All-Stars and serves in the same capacity for the Rose Bowl every year. Jeri also worked on the NFL's Enhanced Audio team (sounds from the field) on its debut roll-out.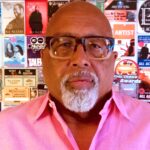 Bill Reeves has been working in the concert production industry for over 40 years. Starting out on the lighting crew. He graduated to LD/Production Manager within a couple of years and has been working exclusively as a Production/Tour Manager for better than 30 years. Highlights Luther Vandross (14 years), Prince (3 tours including Purple Rain), Stevie Wonder, Anita Baker, Maxwell, D'Angelo, Anthony Hamilton (14 years up to present).
Bill is also the co-founder along with Lance Jackson of Roadies of Color United.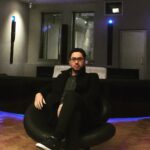 Carlos Mosquera, born in Venezuela, has been passionate about music from a young age. Through Venezuela's National System of Youth and Children's Orchestras and Choirs called "El Sistema," a music education program that reaches 400,000 children, Carlos received his Bachelor in Music. After playing with Symphonic Orchestras and ensembles around the world, he then graduated with a B.A. in Sound Technology from the Liverpool Institute for Performing Arts (LIPA) in the U.K. After graduating,
Carlos has become immersed in music and sound technologies. He has been a Recording/Mixing Engineer for organizations like the L.A. Philharmonic, The Colburn School of Music in Los Angeles, The Herb Albert School of Music at UCLA, and L-ISA Applications Engineer and developer for L-Acoustics' new immersive audio technology. As an L-ISA Engineer, he has worked on numerous major shows such as Lorde, Lady Gaga, Childish Gambino, Alt-J, LA Philharmonic, Deadmau5, Aerosmith, Bon Iver, Sleeping Beauty Dreams, Cages, among others.
On his own time, he developed a positional app for the visually impaired called "Guiding Sounds", using inaudible impulses reproduced by speakers. It's an accessible, scalable, and cost-efficient solution that allows blind individuals to access real-time information of their location, enabling them to find exactly where they are, and how to interact with the world in a whole new way, no internet required. Carlos's passion for music, sound, mixing, and coding extends beyond his professional career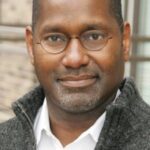 SIDNEY WILSON 40+ years in the professional audio industry, Sidney's experience includes a multitude of positions from touring as a front of house engineer, monitor engineer and systems engineer. He also has had stints in the nuclear power industry, MRI (Super Conducting Magnets) industry, working on Particle Accelerators at Lawrence Berkeley Laboratory and teaching audio electronics. In addition, he has experience in design and building of recording studios. He decided to spread his wings into commercial real estate sales and analysis of 200+ apartment complexes, including real estate development projects and single tenant net lease properties nationwide.
However, his heart is in Audio and the last 10 years have been focused on high‐end professional digital console rentals, sales and service as Operations Manager at Hi‐Tech Audio, Inc., and starting a small company (Erevu Group) specializing in noise measurement, analysis, and solutions for large outdoor concerts and events.