SoundGirls.Org Presents NAMM Mentoring Session – Hosted by Heather Rafter
Join us for a Mentoring Session with Women Leaders in Professional Audio
January 19th

6:30 – 9:30 pm

Anaheim
You must be a member of SoundGirls.Org. You Must RSVP for this Event as Space is Extremely Limited. You will receive venue address with your confirmation. RSVP to soundgirls@soundgirls.org
This event will be a casual mentoring session – where you can get advice and answers to your questions. Groups will rotate between leaders specializing in Live Sound, Recording and Mastering, Broadcast Engineering and Professional Audio Sales.
Mentoring Session Details

6:30 pm arrive/check in/ drinks

7:00 pm Session 1

7:30 pm Session 2

8:00 pm Session 3

8:30 pm Session 4

9:00 pm Wrap Up

9:30 pm  End
---
Industry Leaders Include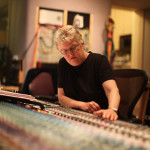 LESLIE ANN JONES
Leslie Ann Jones has been a recording and mixing engineer for over 30 years. Starting her career at ABC Recording Studios in Los Angeles in 1975, she moved to San Francisco in 1978 to accept a staff position at the legendary Automatt Recording Studios. From 1987 to 1997 she was a staff engineer at Capitol Studios located in the historic Capitol Records Tower in Hollywood. In February of 1997 she returned to Northern California to accept a position as Director of Music Recording and Scoring with Skywalker Sound, where she continues her engineering career mixing music for records, films, video games, television, and commercials.
She is a past Chair of The Recording Academy's Board of Trustees and is the recipient of 4 Grammy Awards, including 2 for Best Engineered Album-Classical. She serves on the Advisory Boards of Institute for Musical Arts, Ex'pression College for Digital Arts, and is an Artistic Advisor to the new Technology and Applied Composition degree program at the San Francisco Conservatory of Music.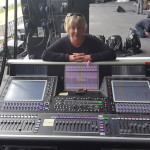 Karrie Keyes – Monitor Engineer for Pearl Jam and Eddie Vedder – Executive Director and Co-Founder of SoundGirls.Org
Karrie has spent the last 25 plus years as the monitor engineer for Pearl Jam. Karrie started out doing sound for punk bands in Los Angeles in 1986 under the tutelage of Dave Rat of Rat Sound, where she spent twenty years helping to establish the company. She was able to gain an immense amount of hands-on experience and technical knowledge at Rat, which eventually led to her becoming the monitor engineer for The Red Hot Chili Peppers from 1990-2000. She first met and started working with Pearl Jam who opened for RHCP on their 1991-1992 Blood Sugar Sex Magic Tour. She has worked with Sonic Youth, Fugazi, and Neil Young.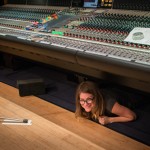 Erika Earl – Director of Hardware Engineering for Slate Digital and Slate Media Technology
From pulling out the soldering iron to setting up microphones around a drum kit, Erika Earl brings experience from all sides of the professional audio business. Her understanding of audio electronics was earned through more than a decade of experience repairing, servicing, and performing quality control for a wide range of top manufacturers, including Tube-Tech, Drawmer, Focusrite, Daking, Bock Audio, Avid, Little Labs, and many others.
She has also engineered for studios and run FOH throughout Arizona and California. Erika served as Head of Technology and Chief Technician for LA's landmark studio The Village. When she's not thinking through a schematic or evaluating the subtleties of a tube compressor, you're likely to find her sifting through her collection of vintage records and rare books.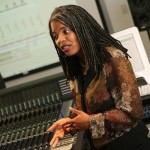 Leslie Gaston-Bird Vice President for the Audio Engineering Society's Western Region  & Associate Professor of Recording Arts at the University of Colorado Denver
Lesie has over 25 years of experience in audio for film and video, music recording, and radio. She graduated from the Audio Technology program at Indiana University in 1989. She also holds a BA in telecommunications and an MS in recording arts. She has worked for National Public Radio in Washington, D.C., Colorado Public Radio in Denver, as recording engineer for the Colorado Symphony and as a sound editor for Post Modern Company in Denver. She has performed soundtrack restoration on films from the Sony/Columbia Pictures archives and is one of the pioneers of a music video production style she calls "Music Video Vérité". She runs her own freelance audio post production company, Mix Messiah Productions, LLC. She is also a Fulbright Scholar.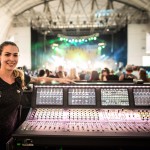 Grace Royse – Live Sound Engineer and Production Manager
Grace Royse is a Live Sound Engineer and Production Manager with 11 years of experience in world touring.Clients include Sublime with Rome, Fitz and the Tantrums,  Maintaining a background in studio productions, business management and artist development, she has mentored several young men and women over the years, all successfully working within the industry today."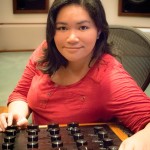 Jett Galindo Audio and Vinyl Mastering Engineer at The Bakery
Jett Galindo is an audio & vinyl mastering engineer from The Bakery, located on the Sony Pictures Lot in Culver City. With credits spanning different genres and legendary artists (Bette Midler, Nile Rodgers, Colbie Caillat, to name a few), Jett carries on the legacy left behind by her late mentor, mastering legend Doug Sax of The Mastering Lab.
A GRAMMY Voting Member (P&E Wing) & Latin GRAMMY nominee, Jett is also an accomplished soprano who specializes in choral ensemble music. Jett also ​devotes part of her time writing for Soundgirls and volunteering for Berklee College of Music as an Alumni Ambassador.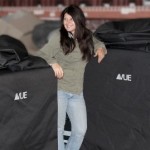 Sara Elliot VP of Operations and CoFounder of VUE Audiotechnik
With more than 20 years of experience in professional audio, Sara has held strategic marketing and operational positions with numerous sound production companies including Burns Audio, A-1 Audio, and PRG. Sara also served as Director of Marketing and Sales for Live Sound International Magazine and ProSoundweb.com, two of the industry's most respected news and technical information sources. Sara brings to VUE Audiotechnik a wealth of industry relationships and a deep understanding of business operations.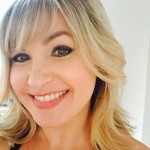 Dawn Birr – Global Commercial Manager Sennheiser and Neumann
Dawn Birr is the Global Commercial Manager, Audio Recording with Sennheiser & Neumann.  Dawn started out as temporary receptionist and with strong mentors and a nurturing culture has been able to work her way to the top.  During the 16 years she has been with Sennheiser she has held these positions, Neumann Product Manager, RF Product Manager the Sennheiser 3/5K series, Channel Manager for Installed Sound, Vice President of Sales & Marketing for Installed Sound in the U.S.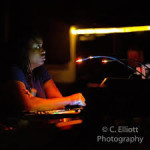 Fela Davis Sound Engineer and Owner of 23db Productions
Fela Davis is a co owner at 23db Productions based out of New York City. She's a graduate of Full Sail University and has over a decade of experience in audio engineering. Her past experiences includes working for industry power houses Clair Broadcast and House of Blues. When she's not mixing or mastering songs for 23db Productions, she's mixing front of house engineer for the 5-time Grammy award winning jazz artist Christian McBride and Grammy nominated Ottmar Liebert.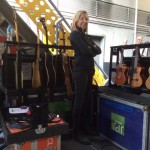 Claire Murphy Guitar and Backline Tech
Claire holds a Bachelors degree in Music Technology from Hertfordshire University in the UK. She has 7 years of professional touring experience as both guitar/backline tech and as Tour Manager. She recently moved from London to California (Los Angeles). She has a business in the UK providing storage for bands in London, and previously provided rental sprinter vans but sold these when she moved.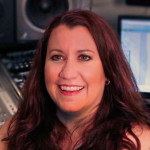 Catharine Wood Recording – Mix Engineer – Owner Planetwood Studios
Catharine Wood is a Los Angeles-based composer/producer with a recording studio in Eagle Rock. With a background in audio post-production for commercials, Catharine engineered on the first iPhone commercial among hundreds of national and international campaigns – including the Geico Caveman and Priceline Negotiator spots. As a mix and mastering engineer, she has engineered on over 200 commercially released songs – including her own custom compositions which have aired on NBC, ABC, BBC, ESPN and more – both nationally and abroad. She is a GRAMMY® Voting Member and Producers & Engineers Wing member.
Catharine currently holds a position on the LA Recording School's Recording Arts Program Advisory Committee and is the former Director of Southern California for the West Coast Songwriters organization. She is a proud Professional Member of the Society of Composers & Lyricists and in 2016, Catharine was elected to the California Copyright Conference board of directors. Her company, Planetwood Productions, specializes in producing singer-songwriters and providing engineering and composition services to the TV and Film industries.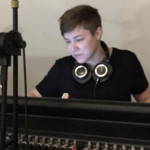 Tiffany Hendren Live Sound FOH and Monitor Engineer
Tiffany Hendren is a monitor engineer at The Pageant in St. Louis and the House Engineer for the Del Mar.  She tours as the FOH Engineer for "A Silent Film". She has been involved in sound professionally for around seven years, full-time about five. Tiffany is the Co-Director of SoundGirls.Org.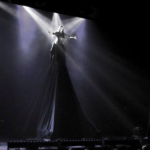 Loanne Wullaert Venue Manager and Owner of the Phoenix a Stagehand Labor Staffing Company
Loanne is not a sound engineer. She does not know the difference between a NL4 and a Noitrix.  She cannot spell that either. However, she is a venue manager, and performer and runs The Phoenix a successful stagehand labor company. She has worked in the industry since 1986 and knows what good sound is. She also knows flattening the EQ and turning it up to 11 does not solve anything.
About Loanne:  In her spare time she sings and plays piano, works on restoring her 1850's house and has helped to save hundreds of dogs in the last year from being euthanized at Los Angeles shelters.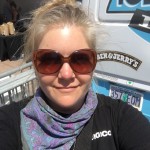 Jessica Berg – Tour Manager and Live Sound Engineer
Jessica is a freelance TM/FOH/MON engineer and is currently touring as the TM for Phoebe Ryan. Jessica is SoundGirls.Org's Director of Development. She is honored and excited to be volunteering with a growing organization and community that is achieving its mission – to help empower the next generation of women in audio, expanding opportunities for girls and women in the audio and music production fields, and sharing resources and knowledge through cooperation, collaboration, and diversity.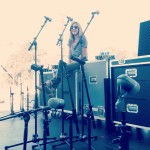 Daniella Peters – Head of Sales and Management Team at Rat Sound Systems
Daniella has been with Rat Sound for over 15 years building their sales dept from a concept to a multi million dollar part of their business. She started off her career working for an international cosmetics company doing their live event production. She then transitioned to HHB Audio and Ashdown Music, Emap Performance (Kerrang and Q magazines) in London and now with Rat Sound.
She is passionate about women's issues and spends a good portion of her spare time using her production skills to produce and host music and fashion fundraising events for various women's non-profits.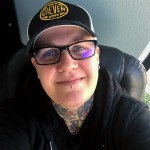 Meegan Holmes – Global Sales Manager Eighth Day Sound Los Angeles
Meegan graduated from California Institute of The Arts from their Technical Theater program in 1993; she entered the live production industry before graduation as a local stage hand with LA Stagecall in Los Angeles. In 1997, she began her 18-year audio career with Delicate Productions where she worked as a touring technician and engineer. Meegan wore many hats simultaneously during her time with Delicate Productions including Labor Coordinator, Project Manager and Account Manager.
This past March she joined the international touring audio company Eighth Day Sound to open and manage their new Los Angeles operation. Throughout her 24 years in the industry, she has worked hard to elevate others through hiring and mentoring. Her new position as a Global Sales Manager with Eighth Day Sound is no exception, hiring a full-time staff and expanding the company's west coast-based freelancer pool as well as building the company's touring and west coast based clientele.
Broadcast Engineer Jeri Palumbo, Production Manager and StageHand Hire Loanne  Wullaert, Touring Production for Rat Sound Systems Kim Sawaya Levine. Stay tuned for more announcements.