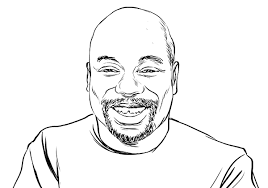 SoundGirls Members have the chance to receive a 1000 euro scholarship provided to SoundGirls members from Mix With The Masters. There are two scholarships available for the week-long session with Leslie Braithwaite (Cardi B, Rick Ross, Pharrell Williams..)
This is a week-long seminar valued approximately at 4,000 euros and includes lectures and workshops, accommodation within the mansion, catering (breakfast, lunch, dinner) the fitness room, swimming pool and shuttles from Avignon to the studio.
You must have an advanced understanding of audio and work as producer/mixer/engineer to attend Mix with the Masters.
Session Dates: April 16 – April 22
Deadline to apply is March 30th
You are responsible for Travel to France.
Session Includes
private bedroom, on site within the mansion for 6 nights
Full-board accommodation with meals prepared by gourmet chefs on-site
Return shuttle services from Avignon to Studios La Fabrique
Unlimited drinks and snacks throughout the week
Approximately 50 hours in the studio with the guest speaker
One-on-one time between you and the master to assess and work on your own material
Professional photography done throughout the week, including portrait shots of you with the Master
Hundreds of full-resolution photos shared with you afterwards via download link, to keep and use as you please
A certificate of completion issued on behalf of Mix With the Masters and Studios La Fabrique, signed by the Master if you wish
Exclusive MWTM merchandise given only to seminar attendees: embossed Moleskine notepads, pens, mugs, t-shirts, USB keys and stickers.
Use of the La Fabrique swimming pool, garden, fitness centre, and scenic walks
Nearby access to the enchanting town of St. Rémy de Provence


---
About Leslie Braithwaite
Leslie's impressive list of GRAMMY awards include TLC's Fanmail (Best Rap Album), Brandy and Monica's single, "The Boy is Mine" (Best R&B Performance by a Duo or Group), Outkast's Stankonia (Best Rap Album), Pharrell Williams' G I R L (Best Urban Contemporary Album) and "Happy" (Best Pop Solo Performance, 2015) . He's still based in Atlanta today, where he continues to craft his signature sound and grow his admirable résumé.
Credits:
Pharrell Williams, Outkast, Björk, TLC, Jay Z, Madonna, Ludacris, Young Jeezy, Akon, T.I., Monica, Michael Jackson, Cher, Mary J. Blige, 2Pac, Notorious B.I.G., GRAMMY Awards for Best R&B performance by Duo or Group – Brandy and Monica The Boy Is Mine (1999), Best R&B Album – TLC, FanMail (2000), Best R&B Performance by a Duo or Group – TLC, No Scrubs (2000), Best Rap Album – OUTKAST, Stankonia (2002), Best Urban Contemporary Album – Pharrell Williams, GIRL (2015), Best Pop Solo Performance – Pharrell Williams, Happy (2015)
---
The process of greatness fostering greatness has long been recognized and is the reason why master classes are organized. The Mix With The Master's seminars is part of this tradition, offering an exchange of in-depth first-hand studio experience and knowledge that is unparalleled and not available anywhere else. Each seminar is conducted by one of the world's top music mixers and producers, ready to share their professional secrets with a select group of a maximum of 14 carefully-screened, professional-level participants, who come from all over the world.
One factor that contributes to the enormous success of the seminars is that all tutors support the general MWTM ethos, which is about the love of music, music technology and wanting to help others. Participants also are in part selected on displaying similar, positive attitudes. The fact that the seminars last a full week is another major contributory factor because it offers tutors the time and space to go into real depth, and the participants the opportunity to spend a prolonged time watching a master at his peak, and to ask any question they can think of.
The tutors share exclusive, insider-information on any subject: detailed technical knowledge, how to run sessions, how to handle artists, how to manage a career, the right attitude, how to remain successful, and more. The tutors also assess the work of the participants, by listening to their mixes and mixing recording sessions that they bring, and providing extensive feedback to each participant on where they are at, and how they can get to where they want to be. This is invaluable and offers participants wanting to become world-class professionals in their own right a unique advantage.
Another primary factor in making the MWTM seminars exceptional is that they take place at La Fabrique, a large, comfortable, high-end recording studio located in a picturesque historic building, surrounded by huge, lush grounds, and set in the south-east for France in one of the world's most beautiful environments. The secluded and idyllic location offers the participants and tutors a lot of space to relax and recharge, far away from the hustle and bustle of daily life and the all-demanding intensity of their regular professional environments.
Because the courses are residential, the participants and tutor work, eat, socialize, and sleep in the same environment. While tutors, and participants, will at times opt to retire to their private quarters, there is ample opportunity for social interaction outside of the studio environment. Participants interact extensively with each other and the tutor, making it easier to assimilate the intangible qualities necessary to be successful at the highest level—presence, focus, social skills, intelligence, creativity, the right attitude, and so on.
In short, for seven days participants can experience mixing with a master in both senses of the phrase, mixing and interacting with them. Get more information about Studio La Fabrique