SoundGirls Presents NAMM Mentoring Session

Join us for a Mentoring Session with Women Leaders in Professional Audio
January 25th

6:30 – 10:00 pm

Anaheim
You must be a member of SoundGirls, and you must register for the event. Space is Extremely Limited. You will receive venue address (venue is in Anaheim) with your confirmation.

This event will be a casual mentoring session – where you can get advice and answers to your questions. Groups will rotate between leaders specializing in Live Sound, Recording and Mastering, Broadcast Engineering and Professional Audio Sales.
Mentoring Session Details

6:30 pm arrive/check-in/ drinks

7:00 pm Session 1

8:00 pm Session 2

9:00 pm Session 3




9:45 pm  End
---
Industry Leaders Include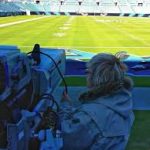 Jeri Palumbo, a broadcast engineer, audio mixer and RF (radio frequency) tech
Jeri is a broadcast engineer, audio mixer and RF (radio frequency) tech who, for the past 25 years, has specialized in working on high-profile sports shows. Jeri is a technical whiz and a regular on the frontlines of events like the Super Bowl, NBA, NHL playoffs and most recently the World Series. Jeri is part of the RF Coordination Team each year for the Rose Bowl.  She has also worked entertainment broadcasts including The Oscars, The Tonight Show, American Idol and others.
---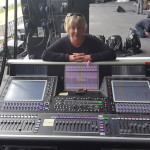 Karrie Keyes – Monitor Engineer for Pearl Jam and Eddie Vedder – Executive Director and Co-Founder of SoundGirls.Org
Karrie has spent the last 25 plus years as the monitor engineer for Pearl Jam. Karrie started out doing sound for punk bands in Los Angeles in 1986 under the tutelage of Dave Rat of Rat Sound, where she spent twenty years helping to establish the company. She was able to gain an immense amount of hands-on experience and technical knowledge at Rat, which eventually led to her becoming the monitor engineer for The Red Hot Chili Peppers from 1990-2000. She first met and started working with Pearl Jam who opened for RHCP on their 1991-1992 Blood Sugar Sex Magic Tour. She has worked with Sonic Youth, Fugazi, and Neil Young.
---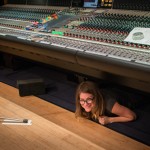 Erika Earl – Director of Hardware Engineering for Slate Digital and Slate Media Technology
From pulling out the soldering iron to setting up microphones around a drum kit, Erika Earl brings experience from all sides of the professional audio business. Her understanding of audio electronics was earned through more than a decade of experience repairing, servicing, and performing quality control for a wide range of top manufacturers, including Tube-Tech, Drawmer, Focusrite, Daking, Bock Audio, Avid, Little Labs, and many others.
She has also engineered for studios and run FOH throughout Arizona and California. Erika served as Head of Technology and Chief Technician for LA's landmark studio The Village. When she's not thinking through a schematic or evaluating the subtleties of a tube compressor, you're likely to find her sifting through her collection of vintage records and rare books.
---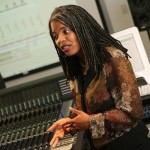 Leslie Gaston-Bird Vice President for the Audio Engineering Society's Western Region  & Associate Professor of Recording Arts at the University of Colorado Denver
Leslie Gaston-Bird Vice President for the Audio Engineering Society's Western Region  & Associate Professor of Recording Arts at the University of Colorado Denver. Leslie is also proud to chair the AES' Diversity and Inclusion Committee. She has almost 30 years of experience in audio for film and video, music recording, and radio. She graduated from the Audio Technology program at Indiana University in 1989. She also holds a BA in telecommunications and an MS in recording arts. She has worked for National Public Radio in Washington, D.C., Colorado Public Radio in Denver, as recording engineer for the Colorado Symphony and as a sound editor for Post Modern Company in Denver. She has performed soundtrack restoration on films from the Sony/Columbia Pictures archives and is one of the pioneers of a music video production style she calls "Music Video Vérité". She runs her own freelance audio post-production company, Mix Messiah Productions, LLC. She is also a Fulbright Scholar.
---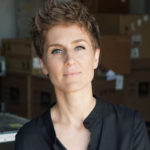 Katy Templeman-Holmes is the Director of Marketing for Professional, at HARMAN

At Harman, she has held several roles including; as a Product Manager based in Switzerland, running US Sales for Recording & Broadcast, training FOH & monitor engineers taking consoles on tour, running product development for a handful of different industries, and Director of Solutions and Marketing for Hospitality and Broadcast.
---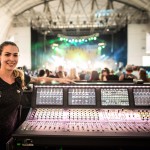 Grace Royse – Live Sound Engineer and Production Manager
Grace Royse is a Live Sound Engineer and Production Manager with 11 years of experience in world touring.Clients include Sublime with Rome, Fitz and the Tantrums,  Maintaining a background in studio productions, business management, and artist development, she has mentored several young men and women over the years, all successfully working within the industry today."
---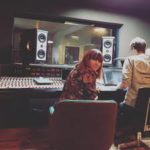 Vanessa Silberman is a National DIY Touring Singer (playing over 330 shows in 2015-2017), Guitarist, Songwriter, Record Producer-Engineer-Mixer, Independent A&R and has an Artist Development Label called A Diamond Heart Production (Down & Outlaws, The Punch) from Los Angeles. She was also the founding member of the LA band Diamonds Under Fire (2002-2013). 
---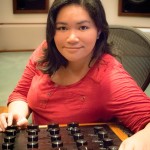 Jett Galindo Audio and Vinyl Mastering Engineer at The Bakery
Jett Galindo is an audio & vinyl mastering engineer from The Bakery, located on the Sony Pictures Lot in Culver City. With credits spanning different genres and legendary artists (Bette Midler, Nile Rodgers, Colbie Caillat, to name a few), Jett carries on the legacy left behind by her late mentor, mastering legend Doug Sax of The Mastering Lab.
A GRAMMY Voting Member (P&E Wing) & Latin GRAMMY nominee, Jett is also an accomplished soprano who specializes in choral ensemble music. Jett also devotes part of her time writing for SoundGirls and volunteering for Berklee College of Music as an Alumni Ambassador.
---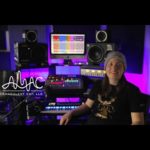 Ali "A MAC" McGuire has worked worldwide on albums, International/ US Tours, and charity projects alongside internationally recognized artists. Ali required recording, mixing, production, and live sound skills through a combination of experience and certification. Ali has worked with such artist as Fetty Wap, Post Malone, Hed PE, Big Daddy Kane, Dick Van Dyke, Whitney Peyton and more. Ali recently moved from Philadelphia to LA to take her business, Amaculent Entertainment LLC, to the next level. Ali is currently working out of a few great studio's and venues in LA; recording, mixing and producing for the next generation of artists and more.
---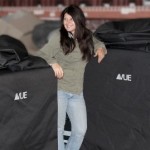 Sara Elliot VP of Operations and CoFounder of VUE Audiotechnik
With more than 20 years of experience in professional audio, Sara has held strategic marketing and operational positions with numerous sound production companies including Burns Audio, A-1 Audio, and PRG. Sara also served as Director of Marketing and Sales for Live Sound International Magazine and ProSoundweb.com, two of the industry's most respected news and technical information sources. Sara brings to VUE Audiotechnik a wealth of industry relationships and a deep understanding of business operations.
---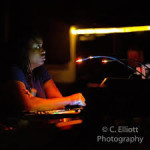 Fela Davis Sound Engineer and Owner of 23db Productions
Fela Davis is a co-owner at 23db Productions based out of New York City. She's a graduate of Full Sail University and has over a decade of experience in audio engineering. Her past experiences include working with industry powerhouses Clair Broadcast and House of Blues. When she's not mixing or mastering songs for 23db Productions, she's mixing front of house engineer for the 5-time Grammy award winning jazz artist Christian McBride, and Grammy-nominated Ottmar Liebert.
---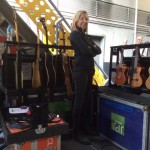 Claire Murphy Guitar and Backline Tech
Claire holds a Bachelors degree in Music Technology from Hertfordshire University in the UK. She has 8 years of professional touring experience as both guitar/backline tech and as Tour Manager. She now lives in Los Angeles, having relocated from London and tours exclusively as a guitar tech. She has a business in the UK providing storage for bands and local companies in London, and previously provided rental sprinter vans.
---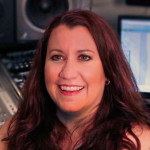 Catharine Wood Recording – Mix Engineer – Owner Planetwood Studios – Catharine is a Los Angeles-based composer/producer/engineer with a recording studio in Los Angeles. With a background in audio post-production for commercials, Catharine engineered on the first iPhone commercial among hundreds of national and international campaigns – including the Geico Caveman and Priceline Negotiator spots. As a mix and mastering engineer, she has engineered on over 300 commercially released songs – including her own custom compositions which have aired on NBC, ABC, BBC, ESPN and more – both nationally and abroad. She is a GRAMMY® Voting Member and Producers & Engineers Wing member. Catharine currently holds a position on the LA Recording School's Recording Arts Program Advisory Committee and is the former Director of Southern California for the West Coast Songwriters organization. She is a voting member of the Society of Composers and Lyricists, a Board Member of the California Copyright Conference and longtime professional member of NARIP and AIMP. Her company, Planetwood Studios, LLC (parent company of Planetwood Productions, established 2002) specializes in producing singer-songwriters and providing engineering, production and composition services to the TV, Film and Recording industries.
---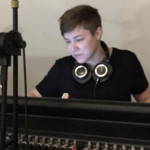 Tiffany Hendren Live Sound FOH and Monitor Engineer
Tiffany Hendren is a monitor engineer at The Pageant in St. Louis and the House Engineer for the Del Mar.  She tours as the FOH Engineer for "A Silent Film." She has been involved in sound professionally for around seven years, full-time about five. Tiffany is the Co-Director of SoundGirls.Org.
---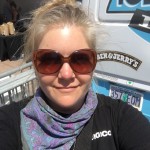 Jessica Berg – Tour Manager and Live Sound Engineer
Jessica is a freelance TM/FOH/MON engineer and is currently touring as the TM for Phoebe Ryan. Jessica is SoundGirls.Org's Director of Development. She is honored and excited to be volunteering with a growing organization and community that is achieving its mission – to help empower the next generation of women in audio, expanding opportunities for girls and women in the audio and music production fields, and sharing resources and knowledge through cooperation, collaboration, and diversity.
---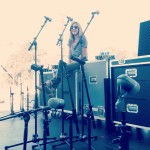 Daniella Peters – Head of Sales and Management Team at Rat Sound Systems
Daniella has been with Rat Sound for over 15 years building their sales dept from a concept to a multi-million dollar part of their business. She started off her career working for an international cosmetics company doing their live event production. She then transitioned to HHB Audio and Ashdown Music, Emap Performance (Kerrang and Q magazines) in London and now with Rat Sound.
She is passionate about women's issues and spends a good portion of her spare time using her production skills to produce and host music and fashion fundraising events for various women's non-profits.
---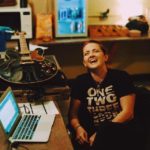 Mary Broadbent is a Tour Manager and Backline Tech. Mary is the Tour Manager and Backline/Guitar Tech for The Mowgli's and The Staves. She's also worked with Chris Isaak, Fitz and the Tantrums, and Big Bad Voodoo Daddy. Most recently she jumped behind the soundboard for the first time on tour with Wrabel as TM/FOH.
---
---