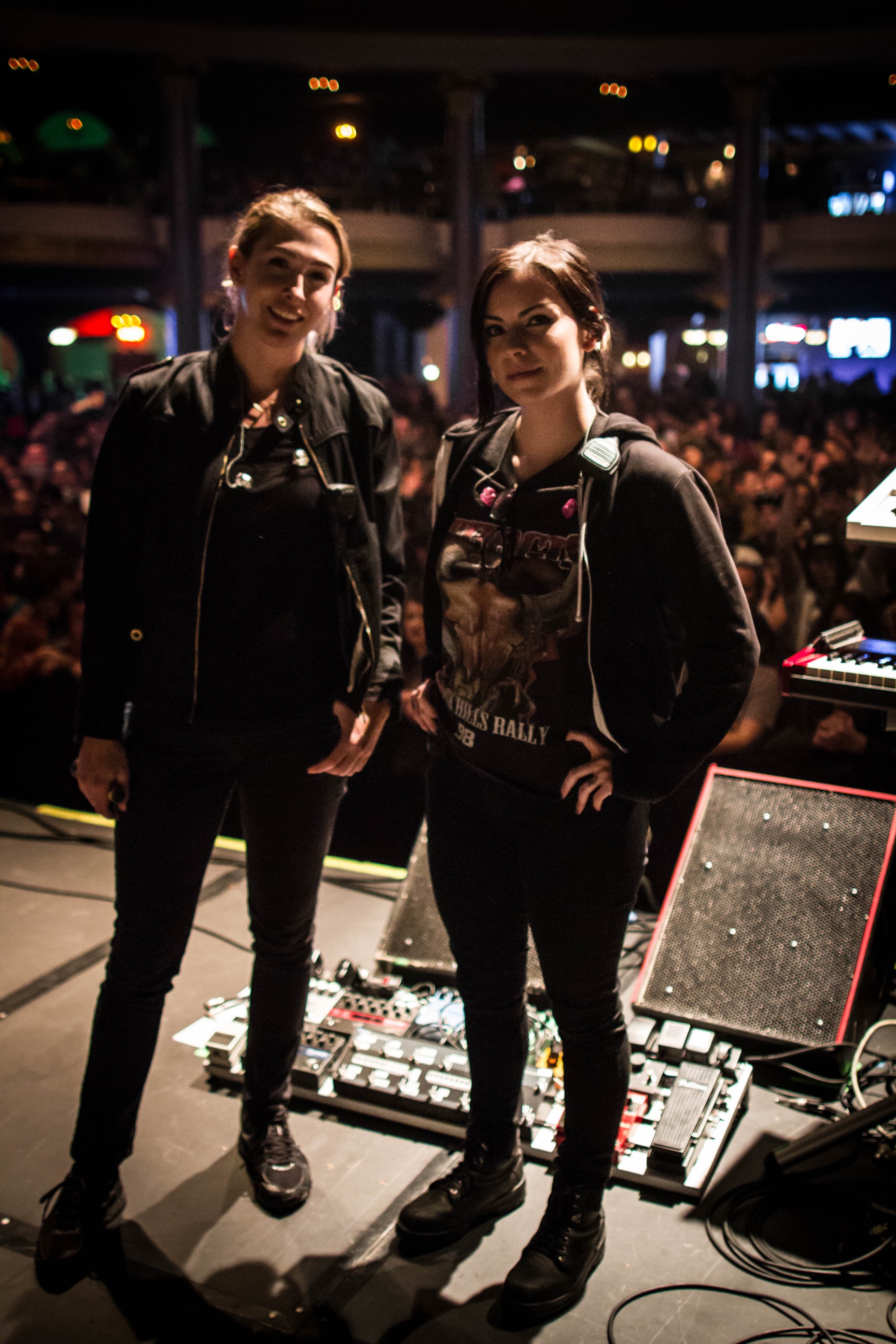 Meet the Women Running Sound for Sublime with Rome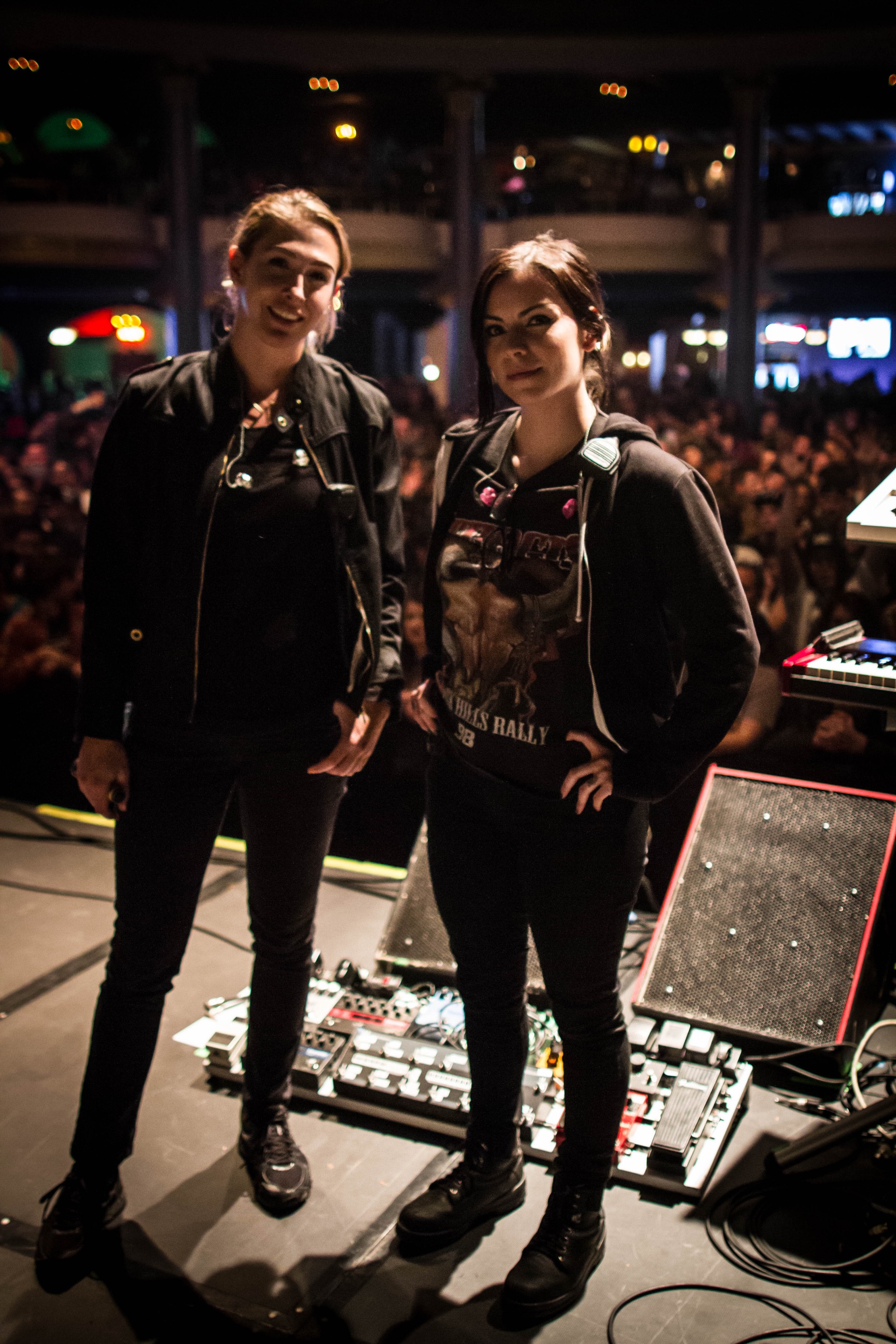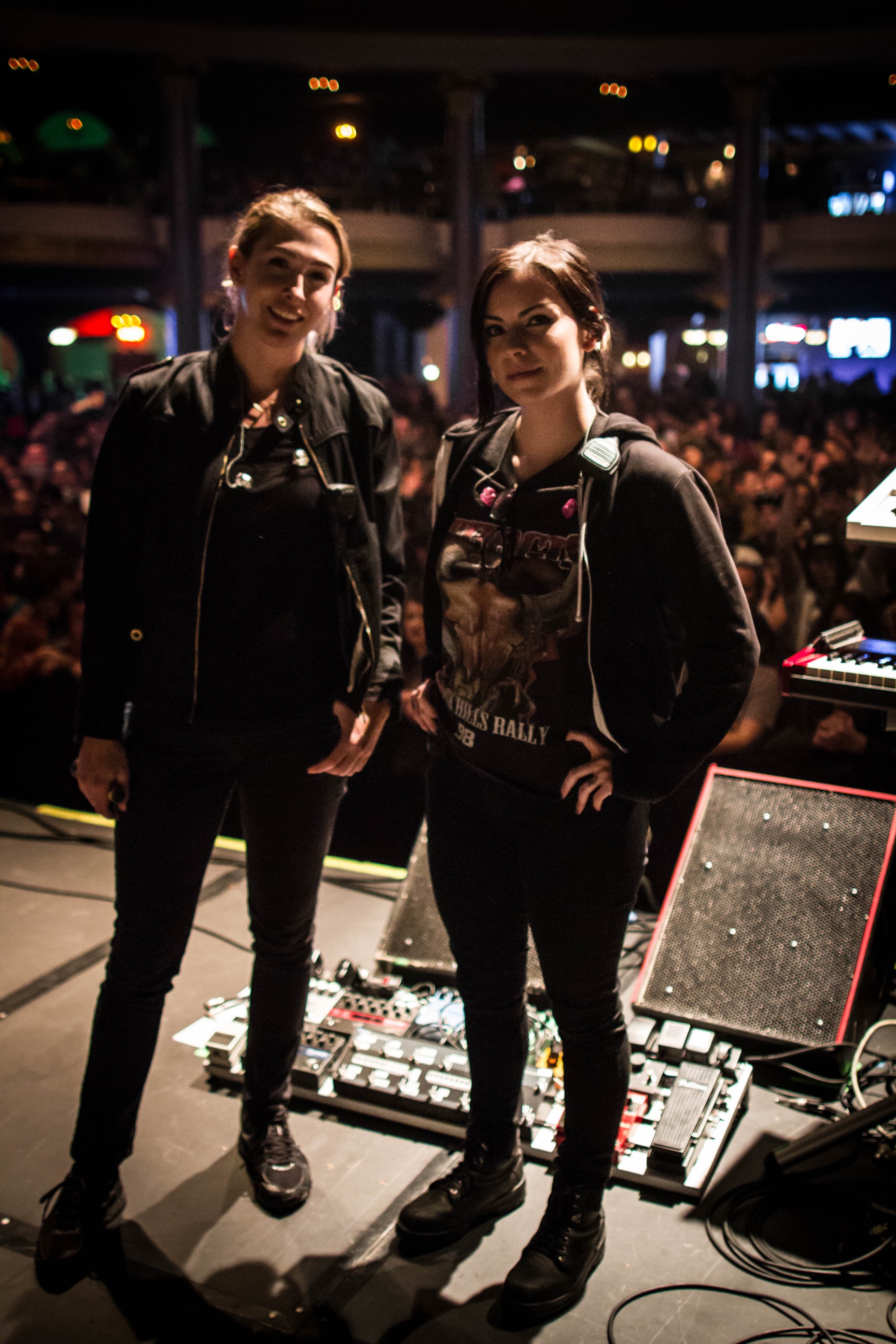 Grace Royse FOH and Whitney Leigh Monitors.  
Grace Royse has been touring for over a decade as both a FOH and Monitor Engineer and sometimes as the PM or SM. She has worked with Sublime with Rome, Fitz and Tantrums, Ms. Hill, The Dirty Heads, and Icona Pop.
Whitney Leigh works at The House of Blues Sunset and Saint Rocke
---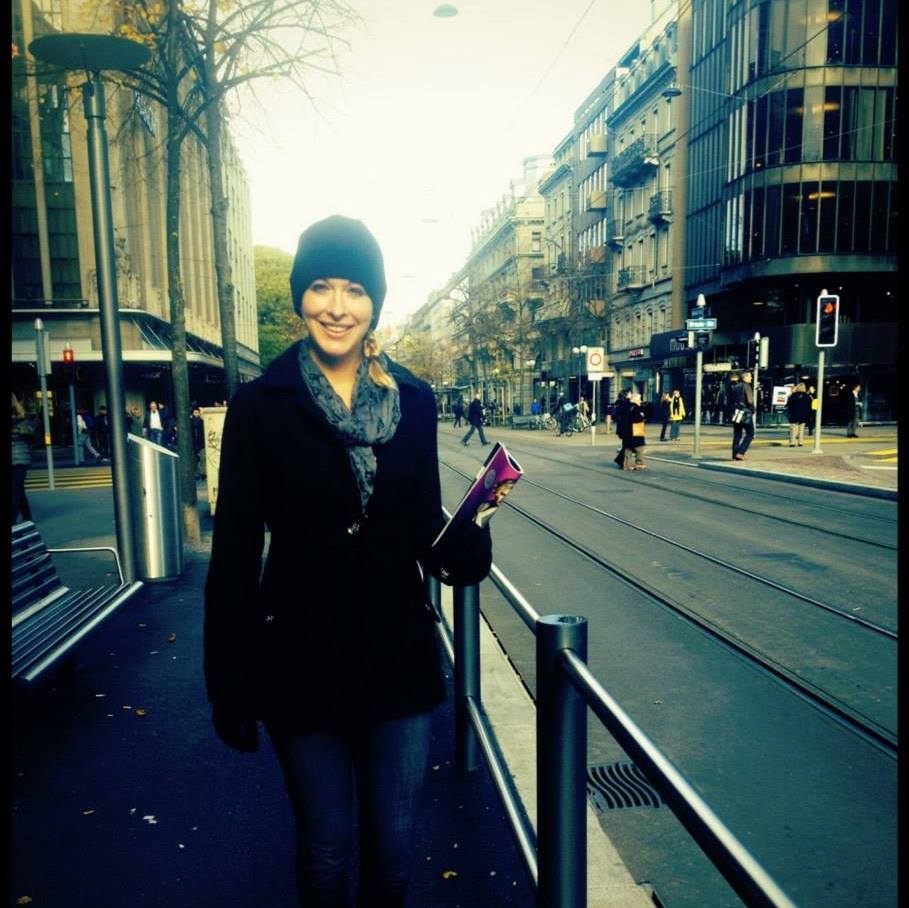 By: Grace Royse
There's a new face in the touring world, a west coast favorite now making her way across America. And the best part, I got to tour with her first! I met Whitney Leigh by reputation initially. There are very few women holding our job positions. I heard through the industry, this girl stage-managing in LA was killing it and I had to meet her! Beyond her professionalism and engineering skills, she's a joy to share space with! We hit it off right away and I couldn't wait to find out if she would tour.
As it turns out, touring had been a goal of Whitney's for some time. The struggle she shared next rang familiar to me. She was a staple at her theater. A dependable, prepared stage manager and complemented audio engineer, operating season after season of the smoothest shows. Rotating house techs would come and go with their stories of the road, but never sharing with her an "in." "I've run thousands of shows in every genre there is," she explained, "but everyone wants you to have actual touring experience. Someone's got to give me a shot!"
It seems inappropriate to solicit visiting tour managers and techs in the midst of their show day, but looking back, that's exactly how I got the tour of my dreams. I met Aaron Glas while operating my own 1600 cap venue. In the six years I was there, he toured through regularly as TM/FOH. The best part about running a venue is seeing all the contrasting tour management and engineering styles. Aaron had mastered both in my opinion and I urged him to take me along.
Though he wasn't my first lift off, he was ultimately the most important. I spent the next four years building a touring resume Glas would eventually accept. Whitney and I are very much on the same path. I wanted to do everything I could to set her up for a successful introduction to our world and Aaron was my top pick!
If Whitney was ever uneasy about accepting the high profile pop star gigs I was pitching her, she never let on. I remember being nervous on my first few big client fly dates. It's such a "thrown to the fire" situation. And there are the added stresses of 4 A.M. travel, not knowing the camp and headlining a huge festival with a new band.
When the peer feedback started to roll in, I grew more and more excited! Not just to have another female on board, but such a recognizably qualified engineer to add to our growing network. The votes were in and unanimous. Her deliberate workflow and grace sets her far above the crowd. A six-piece band didn't faze her and three pop stars later she's still being asked back again and again. Every challenge set up, she knocks out of the park, show after successful show! Intentional not only about getting the job done, but also about doing it the absolute best way she can.
I am ecstatic to celebrate, for the first time in a decade of touring, my very first traveling gig along-side another female Engineer! Whitney Leigh is an exceptional analytical problem solver, with the most important super power there is, she cares.
---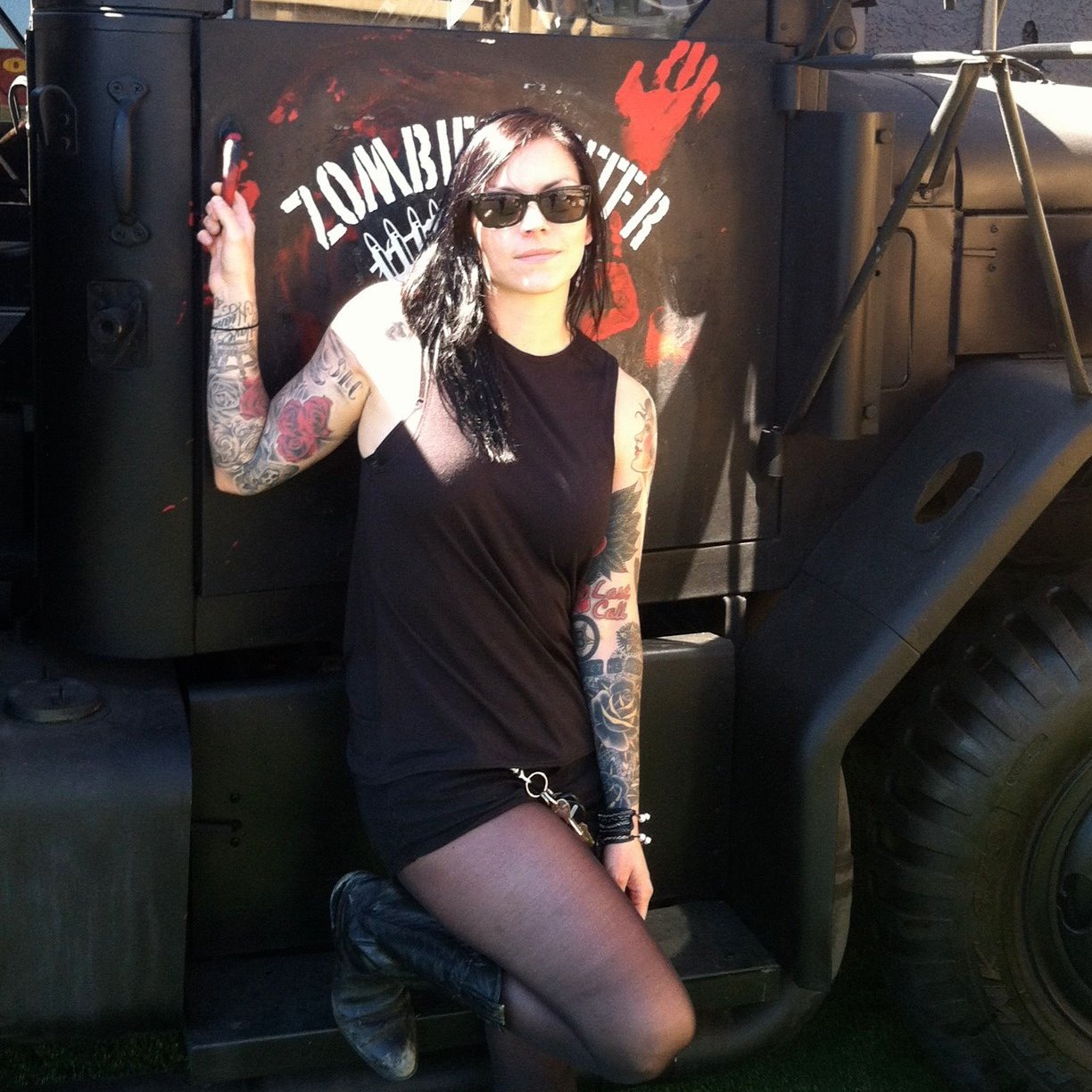 By: Whitney Leigh
It's pretty fair to say I've always felt like one of the boys. All the venues and gigs I have ever worked at have mostly been guys, there were hardly ever any girls working in production. To tell the truth, I don't really have a lot of girls as friends, maybe because of the nature of my surroundings. This being said, I'm always excited to see another female tech on a gig.
In spring of 2014, Grace was mixing FOH on a tour coming through my venue– a venue she actually had worked at in previous years. She exuded an overwhelming sense of self-awareness and confidence that I had just not seen from another female engineer before (of course she had a killer mix to match). Grace joked that day about stealing me to go out on tour with her and what do you know, she actually did it.
Grace asked me to fill in for her on a few gigs in the following year and was nice enough to even to pass a few she wasn't available for, on to me. She called around Halloween this year and asked if I was able to hit the road with her for a bit in November. I was beyond stoked. I told everyone it was going to be like girls only summer camp.
On the road Grace made me smile because I would always find her cleaning up all the boy's messes in the bus kitchen. Totally something a girl on tour like me, would do. This is not to say we should clean up boys messes all the time, but more that it was nice to have another female minded, type 'A' personality on tour with me. Before show time in Denver, Grace and I went to dinner and stopped to shop in a thrift store beforehand. We also lost our money playing Britney Spears slot machines in Sioux City. I remember thinking how cool it was to be able to do 'girl things' on tour with someone else for once. It's the little things.
When I first got started in production I always struggled with still being a girl, but keeping up with the boys. Not mentally, but physically. It's hard to feel pretty at the end of the day when you've been sweating in 90% humidity pushing cases and running around. I loved the workout I got out of it, but sometimes found myself thinking, "How the hell does the runner still look like a model? Production guys would tease me if I wore eyeliner to load in!" Being on tour with another female tech helped reassure me that you can still be a girl and do this. It's ok sweat it out during load in and then do your makeup on the bus before the show.
You're still an engineer. You've still earned it. Sounds silly, but when you never have girls around you, you almost forget how to be one and whether or not you're going a little crazy. Audio engineering is mainly viewed as a man's job because let's face it – mostly guys do it. I have to say; walking into a new venue I still get the look sometimes of "Oh, you're a GIRL? The merch table is over there– wait, you're mixing?"
Needless to say having two girls as engineers on this tour made for some pretty priceless looks. I'd be lying if I said I didn't enjoy every single second of those moments. I think overall the best part about touring with another female engineer was
the empowerment I felt. Grace has been touring a lot longer then I have and it's inspiring to see all the walls she's knocked down. Where I've seen other bands hesitate to take a female tech on tour, the ones that know Grace don't blink an eye, instead they welcome it. I believe we bonded because of the struggles we both had (and still face to some degree) coming up in a male dominated industry. I guess it kind of felt like  infiltrating the boys club. Who knows, maybe next time we'll have a female LD too.