SoundGirls Presents Handling Trauma Caused By COVID-19 Webinar
June 22 at 3:30 -5:00 PM EST
This Webinar will be recorded and streamed on Facebook Live. We encourage you to register for this and submit questions you have.
The social, mental, and cultural impact of going through a global pandemic is also causing a psychological trauma pandemic. The stress and fear that have come from this pandemic, along with the global loss and isolation required to combat this are the perfect ingredients for psychological trauma and even Post Traumatic Stress Disorder (PTSD).
When the dust settles from this crisis, almost everyone will be impacted and many in the Live Event Industry are experiencing trauma due to the loss of employment, income, and loss of doing a job we love.
The good news is that there are a lot of therapists out there who are trained in trauma who can help.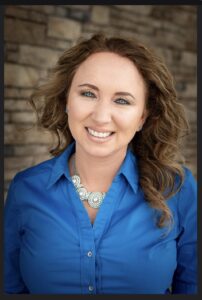 Kaprece Stallings, MS is a Registered Mental Health Counselor and will be joining SoundGirls to offer tips, advice, and how to navigate through the trauma our industry is experiencing.
Kaprece Stallings, MS is a Registered Mental Health Counselor (psychotherapist), IMH 17304, in the state of Florida. She has a Master's Degree in Professional Counseling and a Bachelor of Science in Psychology from Palm Beach Atlantic University. She is a member of the American Counseling Association. Kaprece She specializes in trauma-informed therapy.  She has worked with adults, teens, and children with physical, emotional, and sexual abuse issues along with first-responders with PTSD issues. She also has experience working with adults and teens with depression, anxiety, substance abuse, self-esteem issues, broken relationships, and spiritual issues. Kaprece is certified in Accelerated Resolution Therapy (ART) and trained in Eye Movement Desensitization Reprocessing (EMDR), and Trust-Based Relational Interventions (TBRI). She is also certified to assess temperament/personality through the Arno Profile System.