SoundGirls FOH Workshop – Los Angeles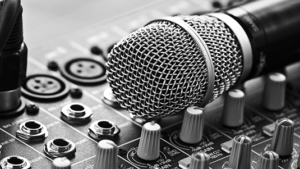 This  workshop covers various Front of House system design and scenarios. Topics include designing the PA, software prediction, coverage over SPL, time alignment, sub-woofer configurations, and coverage gaps. This is an intermediate course and will help professionals to hone their skills.
January 13
10:00 am to 4:00 pm
Rat Sound Systems
486 Constitution Ave.
Camarillo, CA 93012
$50
Instructor Ivan Ortiz
Designing  your  PA  
How  much  PA
Venue  Limitations
Budget  constraints
Using  Prediction  Software  accurately  
Soundvision  (L-Acoustics)
Other  manufacturers  (d&b,  EAW,  etc.)
Coverage  over  SPL  
What  is  your  ultimate  goal?
PA  Zones
How  to  group  your  PA  to  target  specific  areas
Time  Alignment  
Using  Smaart  as  tool
Tuning  Techniques
Pink,  Song,  Voice
Subwoofer  configurations  
Cardioid,  Standard,  Block
Filling  the  gaps  of  coverage
About Ivan Ortiz
Ivan Ortiz is a veteran, with over 18 years of experience in professional audio – gaining his education working for a small sound company that specialized in Latin acts while attending Full Sail. After he graduated he headed to the west coast – taking an internship at Rat Sound Systems and his "can do attitude" led to weekend work with several Los Angeles based sound companies. Ivan would go on to tour as a system tech for Blink 182, Jimmy Eat World, Pepe Aguilar and toured for several years as a monitor engineer for My Chemical Romance, Gavin DeGraw, and multiple fill in gigs for other bands as FOH or MON Engineer.
Ivan would go on to work for LD Systems in Houston Texas working the Houston Rodeo as Monitors Engineer for the event for five consecutive years. While working for LD Systems Ivan also had the opportunity to work on national televised events as the A1 for NCAA Final Four, NCAA Sweet Sixteen, Houston's Thanksgiving Day Parade, before returning to Rat as shop manager and all around Tech Master.  Ivan is now the Technical Resources Manager at Rat Sound Systems.