FOH Sound
---
The Right Balance: The Diverse Career And Life Of Grace Royse
Bryony October Touring Engineer
Suzy Mucciarone on FOH and System Teching
Live Sound Engineer Amanda Davis: Forging A Fearless Career Path
In Profile: Passion For The Craft: The world of touring front of house engineer Michelle Sabolchick Pettinato.
In Profile: Beth Gladen – Sound Company Owner/Mix Engineer
Vivid Live 2014 at the Sydney Opera House
If You Want To Be Somewhere, You've Got To Occupy It': How Women Are Changing The Face Of Engineering And Producing
Behind the Console: 10 Sound Engineers Changing the Game
Meet 10 Incredible Women Running Your Favorite Musicians' Shows
The Hollywood Bowl's Magician's of Sound
Coachella Music and Arts Festival: Two Companies that Did!
Rat Sound Answers Your Questions about Coachella
Behind the Scenes with M83 at the Hollywood Bowl
Back to Basics: Gain Structure
Gain Staging in your DAW Software
Gain Structuring with Plug-Ins
Mixing Sound: Great Sound is just an Opinion
Alternative & Effective Approaches to Sound Check
Making the Leap: Becoming and Independent Mix Engineer
Steps to a Successful Pre-Production Process
Keeping the Gig: Opportunities to Excel While Earning Artist Trust
Making your Pre-Show more than a Playlist
Details, Details: Setting up Snake Channel 24
I'm Going to Fix it 'Til the End
Chez Stock: The Girl With The Audio Tattoo(s)
---
System Tuning
---
Transfer Function Measurements With Smaart v8
Subs
---
Moving Air: Inside Subwoofer Design and Configuration
"Everything You Wanted to Know About Subwoofer" series features top authors from ProSoundWeb and Live Sound International providing their insights on the evolution, designs, configurations and more of sub-bass systems for live sound reinforcement.
The series offer six (6) chapters plus a BONUS chapter, all available as free downloads
If you missed any of the previous chapters, they're also still available and listed below:
---
Polarity and Phase
---
What's the Difference: Polarity vs. Phase
Graphic-Based Discussion That Clarifies The Differences In Polarity And Phase
Phase Vs Polarity: The Struggle To Understand Pro Audio's Most Pervasive Inaccuracy
Phase & Polarity: Causes And Effects, Differences, Consequences
Moving The Problem Out Of The Way: Using Phase To Manage Feedback
---
Consoles
---
Avid S6L Videos with Robert Scovill
Blogs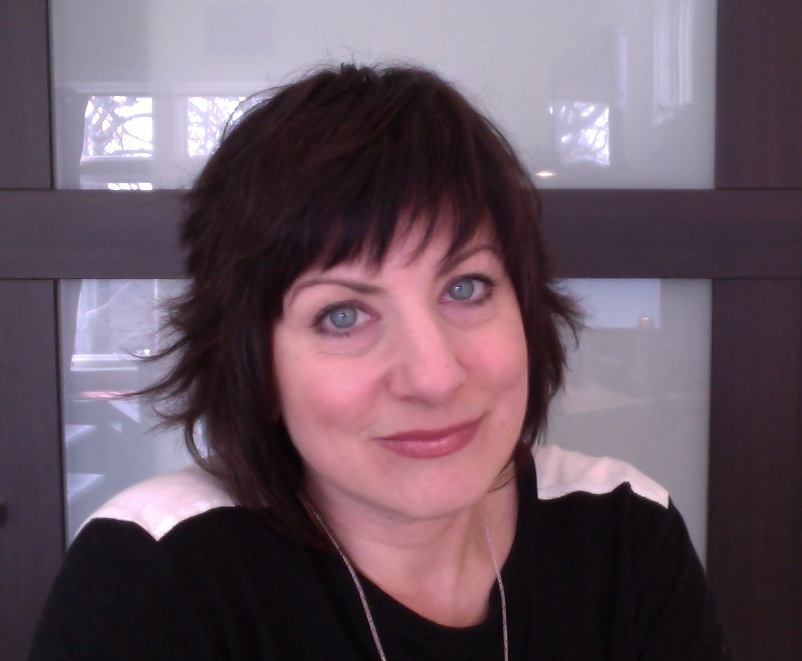 Michelle Sabolchick Pettinato: A love for music, adventure, and traveling led Michelle to a career in live sound. She is a founder of SoundGirls and blogs about life on the road, and what it takes to succeed in live sound.
About Michelle: Michelle has spent the past 27 years touring full time as FOH Engineer for a variety of artists including Melissa Etheridge, Goo Goo Dolls, Gwen Stefani, Mr. Big, Jewel, Kesha, Indigo Girls, Spin Doctors and more.
Read Michelle's Blog | Other Articles by Michelle
---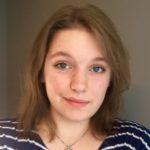 Samantha Potter: Samantha is an IT Media Supervisor and Audio Engineer for the largest Methodist Church in the US and a Production Manager for Funk Syndicate located in Kansas City. Working closely with IT, Producers, Coordinators, and Musicians, Samantha oversees audio and other media technology while mentoring and training women in STEM fields. Additionally, Samantha is the Chapter Head of the SoundGirls KC Chapter.
About Samantha: A lover of coffee and R&B music, Samantha is a classically trained musician with a particular interest in technology. While getting her professional career started in studio work, the calling of Live Sound and Event Production was too great to ignore. She can be found with a mug of coffee, a pair of converse, and listening to Jazmine Sullivan during load-in.
---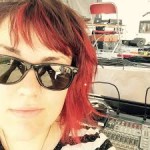 Maxx Brunet: Maxx Brunet was introduced to audio at the age of 17. Now in her mid 20s, she has been working in the club scene for years and is just getting started with touring. She will be blogging about her experiences on the road, her club gig, and whatever else comes up.
About Maxx: I'm a freelance sound engineer based in Toronto, Canada currently mixing FOH for Canadian noise rock band KEN mode.  I am always looking for new touring opportunities, but when I'm not on the road, I work as a monitor engineer for The Mod Club and can be found writing zines, drinking coffee and volunteering at Rock Camp for Girls.
---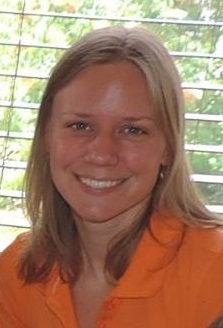 Kerrie Mondy: A few short years into her new career in audio, Kerrie is constantly learning and constantly busy. She has blogged about her job as FOH Engineer at several St. Louis venues including the New Line Theater and Ferring Jazz Bistro. It took Kerrie a few left turns to end up in audio, but once she landed here, she was hooked. From starting in radio to working as a stagehand, and running sound at her local church, Kerrie quickly filled up her schedule. Kerrie also created a Frequency Training Program for SoundGirls.Org.
---
SoundGirls Profiles on FOH Engineers
https://soundgirls.org/petra-randewijk-live-sound-recording-engineer/
Taking the world by storm, one tour at a time- Suzy Mucciarone