Mentoring Sessions at the SoundGirls Booth
October 18, 2019 @ 10:00 am

-

5:30 pm

PDT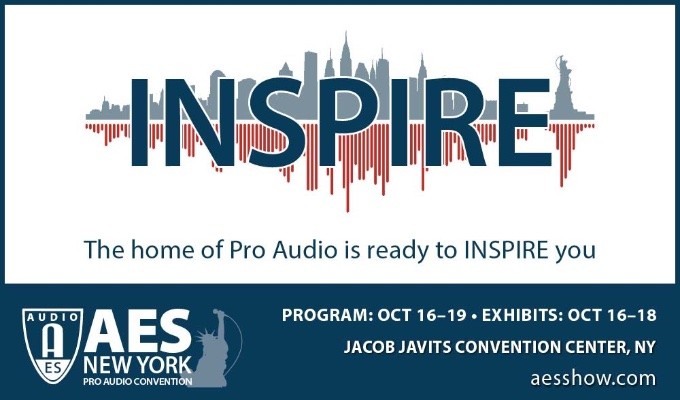 Mentoring Sessions at the SoundGirls Booth
Stop by the SoundGirls Booth for one on one mentoring with Industry Veterans.  Enter for a chance win to SoundGirls Swag, Become a Member, and hear about all the benefits available to SoundGirls Members.  Booth schedule subject to change and mentors will be added
Oct 16th
10 am to Noon – Karrie Keyes: Executive Director of SoundGirls and Monitor Engineer for Pearl Jam and Eddie Vedder.
Noon to 2 pm – Michelle Sabolchick Pettinato: Co-Founder of SoundGirls, Founder of Mixing Music Live and FOH Engineer for Elvis Costello, Styx, Mr. Big, Goo Goo Dolls and more
2 to 4 pm – April Tucker: April is a Los Angeles-based re-recording mixer and sound editor who works in television, film and new media. April is a SoundGirls Representative to EIMPA and blogs at her website Pro Audio Girl
Oct. 17th TBA
Oct 18th
10 am to Noon – Barbara Adams – Barbara is an audio engineer and educator with twenty-five years of experience in the music industry. She specializes in live sound and production management. Her strong and varied experience also includes recording engineer, stage management, and artist management. Barbara is Lecturer Professor at Rowan University teaching Sound Reinforcement and Audio Recording in their Music Industry Program
Noon to 2 pm TBA
2 to 4 pm Amanda Raymond – Amanda is a New York City-based Production Manager and Audio Engineer. She production managed shows both on and off-Broadway before settling into her current home as Head of Audio at Feinstein's/54 Below. She is often seen touring the country with Jarrod Spector and Kelli Barrett's hit cabaret shows as both their Production Manager and Audio Engineer.
4:00 to 5:30 – TBA