An audio professional working in the gaming industry is required to possess not only musical and audio talent but also knowledge and experience with typical game audio workflow.  In this webinar we introduce you to the Game Audio industry, covering the many facets of sound production and engineering that are particular to games.
Join us for Ask the Experts – Game Audio. This is your opportunity to get your questions answered about working in Game Audio, with Bonnie Bogovich, Emily Meo, and Daniy Oberle.
Moderated By: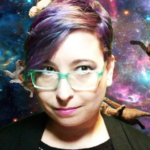 Bonnie Bogovich:  A sound designer and voice actor in the video game, educational media, and audio drama industry, her work can be heard in a variety of projects including "The Call of the Flame," "Pugmire," "Mandible Judy," "I Expect You To Die," "Codename Blank," "Pathfinder: Kingmaker", and "Death and Taxes." She is the co-producer of Cryptic Canticles' "The Dracula Radioplay Experience," co-creator of "Super Smash Opera," and "Evenings in Quarantine: The Zombie Opera," and arranger and vocalist (solo and choir) for a plethora of video game soundtracks and tribute albums. Former Audio Lead at Schell Games, based in her hometown Pittsburgh, PA, these days Bonnie runs her own audio production company, BlackCatBonifide LLC, in Austin, Texas.
Panelists Include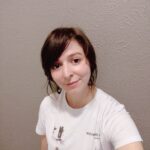 Emily Meo is an Austin-based sound designer and composer for games. She graduated from the University of Texas with a classical composition degree and went on to study audio engineering, live sound, and synthesis at Austin Community College, as well as studying Wwise and Unity at the online School of Video Game Audio. After a five-year period of producing audio for indie and casino games, she's been contracting with local AAA studios since last year and is currently working on the upcoming immersive shooter, Redfall, with Arkane Austin. Her non-audio interests include cooking, studying Japanese, and petting other people's dogs.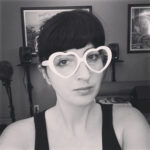 Daniy Oberle is a sound designer, field recordist, and sound artist based in Austin, Texas, USA. She has been doing audio professionally since 2006. She is currently a Senior Audio Artist at Bioware, where she's shipped Star Wars: The Old Republic, Mass Effect: Andromeda, and Anthem. Daniy's specialty is game sound design and implementation, but she has also worked in audio post-production, film production sound, stage production, live music, and corporate audiovisual.